You can't go wrong with this classic gin fizz cocktail recipe. It's uncomplicated, fresh, light, and timeless. Jump to the full Gin Fizz Cocktail Recipe now or read on to see how we make it.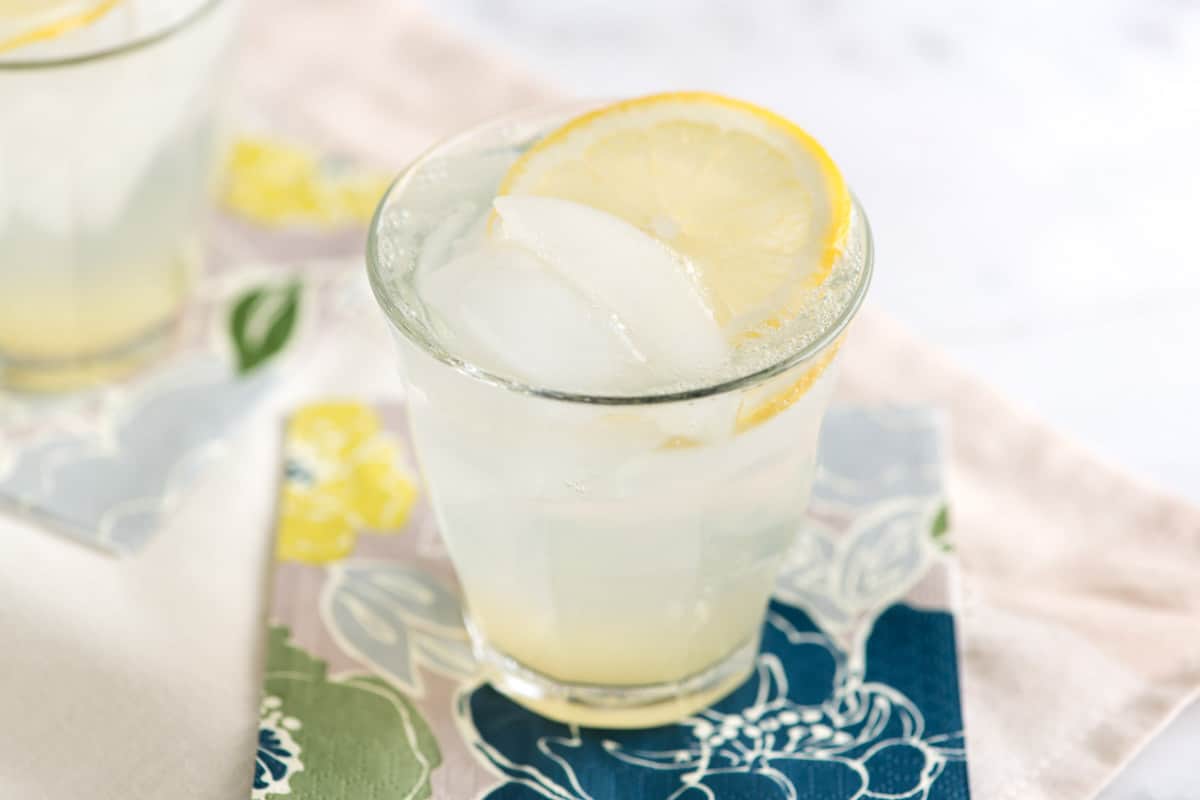 We love this easy recipe, it's so refreshing and light. You can play around with other ingredients to add, too. We've already shared a rosemary lemon gin fizz with you and by simply swapping the gin for sloe gin, you create an entirely different drink altogether.
YOU MAY ALSO LIKE THIS: How to make the perfect gin and tonic. We share our favorite recipe and tips so you can make a balanced, refreshing cocktail at home.
Making the Classic Gin Fizz Cocktail
All you need is 5 minutes and a few simple ingredients. For this cocktail, you will need:
Gin (we go for mid range gin)
Sugar
Fresh Lemon Juice (fresh really is best, here)
Club Soda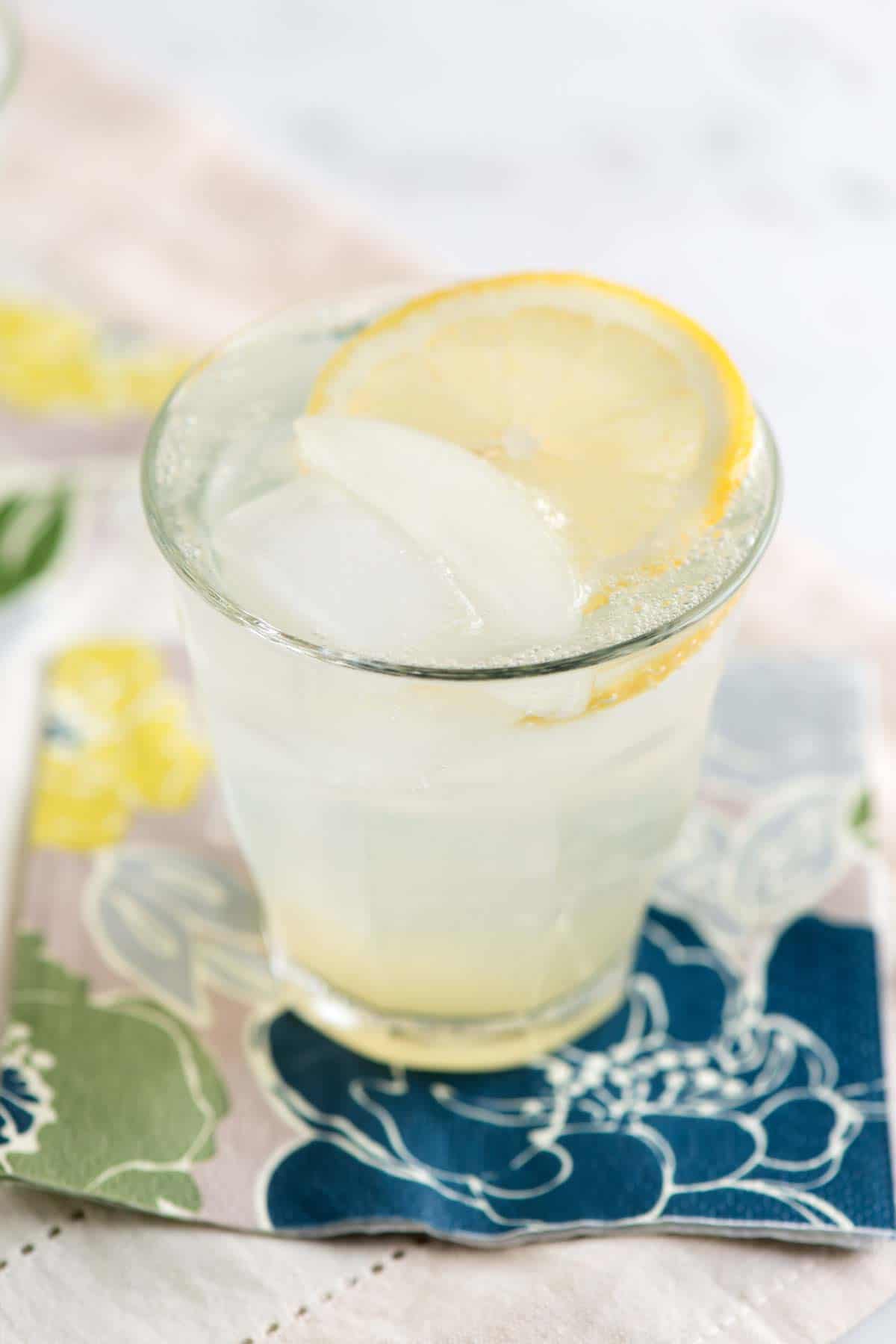 To make it, mix the gin, lemon juice, and a little sugar. Add ice and fill to the top of your glass with club soda. Simple!
By the way, if you (or anyone you're making this for) wants to skip the gin, the lemon juice, sugar and club soda is pretty tasty.
Recipe updated, originally posted September 2012. Since posting this in 2012, we have tweaked the recipe to be more clear. – Adam and Joanne

Classic Gin Fizz Cocktail
You just can't go wrong with this classic gin fizz cocktail recipe. It's uncomplicated, fresh, light and is a hit all year round. When we buy club soda, we look for the "sodium-free" bottle. This is just our preference.
Created By:
Joanne and Adam Gallagher
You Will Need
4 tablespoons (2 oz) gin
1 tablespoon (1/2 oz) lemon juice
1 teaspoon powdered sugar
3-4 oz club soda
lemon slice
Directions
Shake gin, lemon juice and powdered sugar in a cocktail shaker filled with ice. Strain into a glass filled with ice. Add club soda, and then garnish with lemon slice.
Notes and Tips
For an alcohol-free version, leave out the gin and add more club soda. The slightly sweetened lemon juice mixed with club soda is very refreshing.