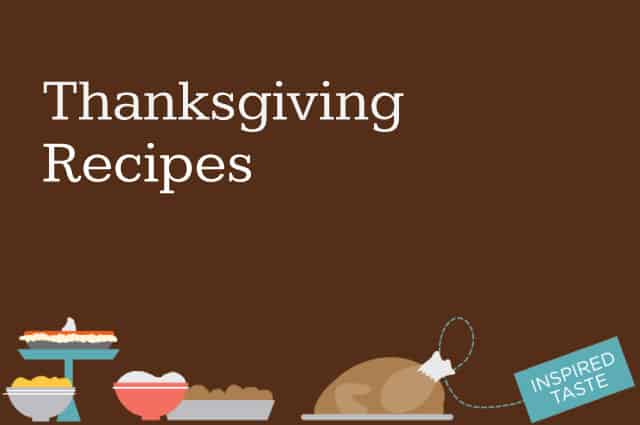 We've peeked into the archives and created a collection of over thirty Thanksgiving Recipes to make your holiday fun, memorable and easy. Enjoy!
Scroll through the slideshow below to see our top picks for Thanksgiving Recipes! 
Here are Links to Our Top Picks for Thanksgiving Recipes
Have fun — hope you don't get too hungry!
For more, check out our collection of all Thanksgiving Recipes.
Hungry for More?
Our Favorite Mashed Potatoes Recipe

We adore mashed potatoes and make them often. Since we make a batch almost every week, we wanted to share how we do it. The recipe varies slightly depending on who […]

Pumpkin Ginger Mousse Parfait

Sweetened pumpkin and cream cheese are layered with ginger cookies and whipped cream for an easy dessert that can be made up to one day in advance.
Follow us on Facebook or Google Plus for Daily Inspiration