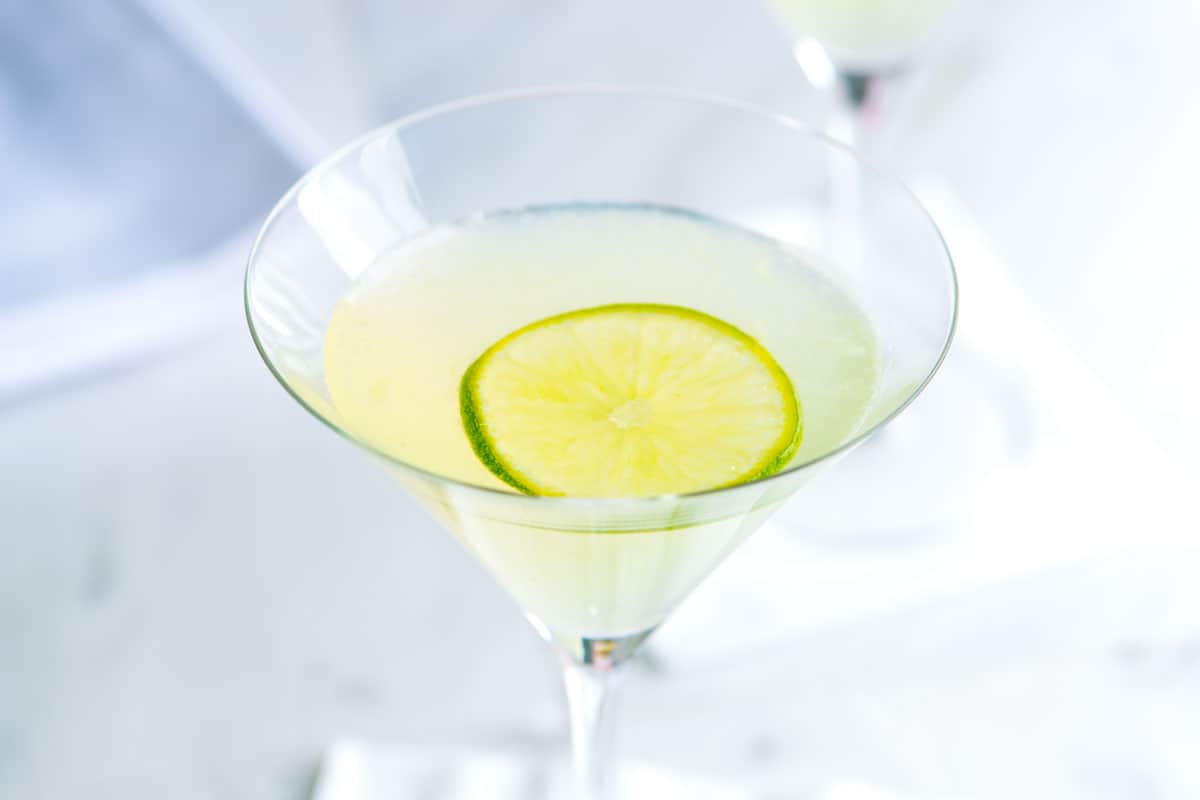 How to Make a Vodka Gimlet from Scratch
Replacing store-bought lime cordial or juice with our homemade version makes our gimlet fresh, zesty and bright. They are a little sweet, but not overly so. If you prefer them less sweet, add an extra squeeze of lime juice to each drink or bump up the vodka by a 1/2 ounce to 1 full ounce to balance out the syrup. The recipe below makes enough lime cordial for 4 cocktails (about 1 1/4 cups).
You Will Need
Gimlets

8 ounces (1 cup) vodka or gin

8 ounces (1 cup) homemade lime cordial

4 lime slices, for garnish
Directions
Make Cordial

Combine 1 teaspoon of lime zest, sugar and water in a small saucepan over medium-low heat. While whisking constantly, bring to a low simmer and cook until the sugar has completely dissolved into the water, about 5 minutes. Set pan aside to cool completely. Strain lime syrup then mix with the fresh lime juice.