The past few weekends have been full of tools, putty, paint and grout. We have been going through a mini kitchen renovation — something we have put off for a long time now.  We even blogged about it over a year ago and have not gotten around to finishing it, until ..um.. hopefully, this weekend. (read: I would say now, but I think we need a couple of days).  So, not surprisingly, we have forgone cooking and recipes for take-out and restaurants.  We plan to be back in the kitchen soon, but for now, we thought a little peek at our wedding day wouldn't hurt.  Our two-year anniversary will be in May this year!
***

Joanne and I were married in May of 2009 in the presence of close friends and family.  The day was sunny and warm, just like those who surrounded us.  The ceremony was held overlooking the Chesapeake Bay, which led to a slight breeze and the sounds of softly crashing waves as locals navigated their boats through the channel, probably on a family outing for crabs.  Once we were married, the sun began to set, casting orange and violet hues against the walls of our reception hall. We smiled so much that by the end of our evening, our cheeks were sore.  We left our family and friends covered in lavender buds, which were thrown as we ran to our car.
We could not have asked for a better day, it was perfect and the most wonderful beginning to our marriage, a marriage that we cherish and enjoy today, a marriage that led to this blog.
Adam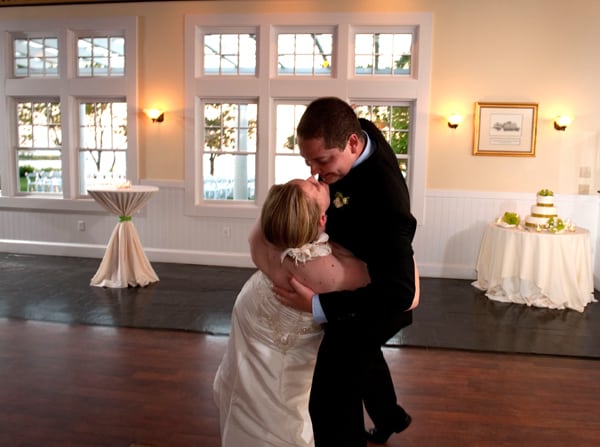 P.S. If you want to learn even more about us, check out our About Us page, follow us on twitter or join our Facebook page.  Or, if you want to contact us directly, just use our handy dandy Contact Us Form and we will be in touch shortly!