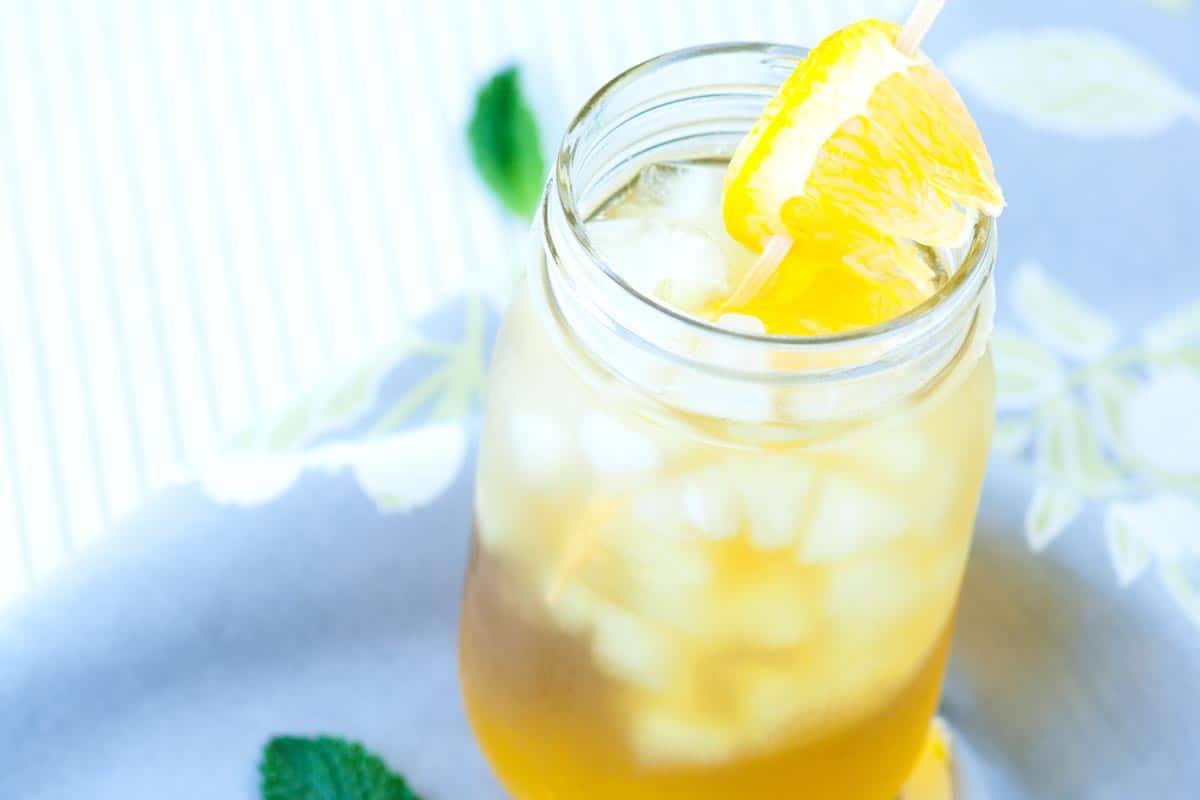 Green Iced Tea Recipe with Fresh Mint and Orange
We buy caffeine-free green tea, but you could use your favorite brand for this. Also, you can replace the green tea with other teas, one of my favorites is camomile tea.
Directions
In a large saucepan, bring 2 cups of water and 1/4 cup of sugar to a boil, turn off heat then stir until sugar dissolves. Add tea bags and 8 mint leaves. Steep for about 8 minutes. Taste and then adjust with more sugar if it needs it.

Discard tea bags and mint. Cool. Fill 4 glasses to the brim with ice. Add the tea and garnish with mint leaves and an orange slice.