Giveaway: Spice and Tea Exchange Spice Blends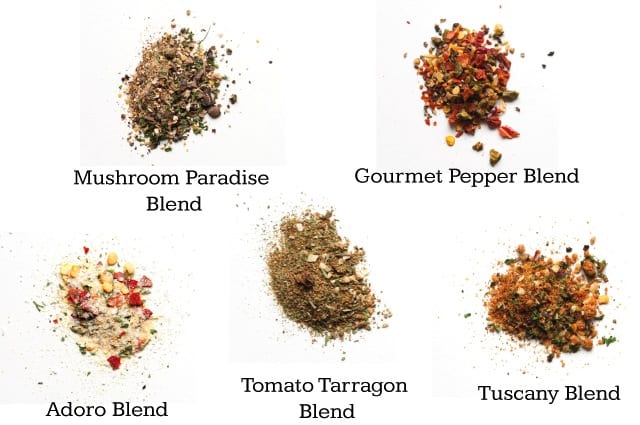 We absolutely LOVE shopping local, fortunately, we live within minutes of an adorable little spice shop called The Spice and Tea Exchange. We can head out of our condo, walk down the road and end up with the opportunity to learn, smell and buy some great teas and spices. After sniffing our way around the store (literally, you see, you are allowed to open each jar and smell each spice) … we thought that it would be an awesome idea to share that experience with you. With the current lack of smell-o-net, we tried to take some photos so you can see five of our favorite blends they offer. Technically, they are all dipping blends, so you would add them to some of your favorite olive oil, but we actually have found them to be great used as rubs for meats as well.
In-Store Discount
Not only has the lovely Joy from The Spice and Tea Exchange sponsored this giveaway, she has also instituted a 10% in-store discount when you purchase more than $25. Just mention "Inspired Taste"and you're set! So, all you lucky local readers, get your butts down to The Spice and Tea Exchange in Alexandria, VA and buy some loot!
How to Buy
You can visit them at 320 King Street  in Alexandria, VA or if you aren't local, check out their website to buy spices and tea (unfortunately the discount is not valid for online purchases).
-Adam and Joanne
Spice and Tea Exchange Spice Blends Giveaway
The winner of this giveaway will receive the following:
one (1) Mushroom Paradise Blend
one (1) Tuscany Blend
one (1) Gourmet Pepper Blend
one (1) Tomato Tarragon Blend
one (1) Adoro Blend
Description from The Spice and Tea Exchange:
Mushrom Paradise Olive Oil Blend – Packed with a variety of mushrooms, truffle salt and savory spices, this mushroom lover's delight makes a unique olive oil dip. Also try it in a vegetable or beef barley soup, combine it with broth, butter & flour for a delicious gravy, or incorporate it into a main-course dish, Contains portabello-boleta-porcini mushrooms, mustard seed, onion, peppercorns, garlic, truffle salt, wine powder, parsley.
Tuscany Olive Oil Blend – Add this delicious Italian-style seasoning to olive oil for an amazing bread dip. Blended with fresh garlic, sea salt, tomato powder, onion, black pepper, olive oil, rosemary, basil, bell pepper, parsley, chili flakes, aji pepper, lemon & lime zest, coriander, cumin oregano, thyme.
Gourmet Pepper Olive Oil Blend – Heat and flavor combine in this zesty blend of peppers and other spices, making it the perfect seasoning for pepper lovers. Create an olive oil dip… with a kick! Contains black pepper, red & green bell pepper, garlic, chipotle salt, aji amarillo pepper, chili flakes, cayenne, bird's eye pepper.
Tomato Tarragon Olive Oil Blend – This rich tomato-based blend is further highlighted with tarragon, smoked pepper and other spices. Mix with olive oil for bread dipping or add an extra depth of flavor to soups and hors d'oeuvres. Contains: tomato powder, tarragon, smoked peppercorns, onion, sun-dried tomato, garlic, olive salt, celery seed.
Chef Donna's Adoro Blend – This wonderful all-purpose seasoning of Italian origin was developed exclusively for TSTE by Chef Donna Marie Desfor. Chef Donna visits Florence often and brought this recipe back from the kitchen of talented cook Gabriella Marannini. "Adoro" is the Italian word for "decorate, embellish or garnish." This is the perfect blend for brightening the flavor of pastas, vegetables and meats, either during cooking or at the table. Use it as a replacement anywhere salt & pepper are typically called for. Contains: kosher salt, garlic, chili flakes, parsley, chevril.
What can you do with the spice blends?
We are bread-0-holics, so we are always up for adding a splash of olive oil to a teaspoon or so of each bland, but we have found much success using the blends as a spice rub on meats. Most of the blends have some salt added, so just rub some onto the meat and cook. Easy!
Disclosure: We did receive products to try out for ourselves, but all opinions in this post are our own. We did not receive compensation for this giveaway.
How to Enter the Spice and Tea Exchange Spice Blend Giveaway
Fill in the entry form below:
For some extra luck, Like their Facebook page and sign up for their email newsletter!
This giveaway is now closed.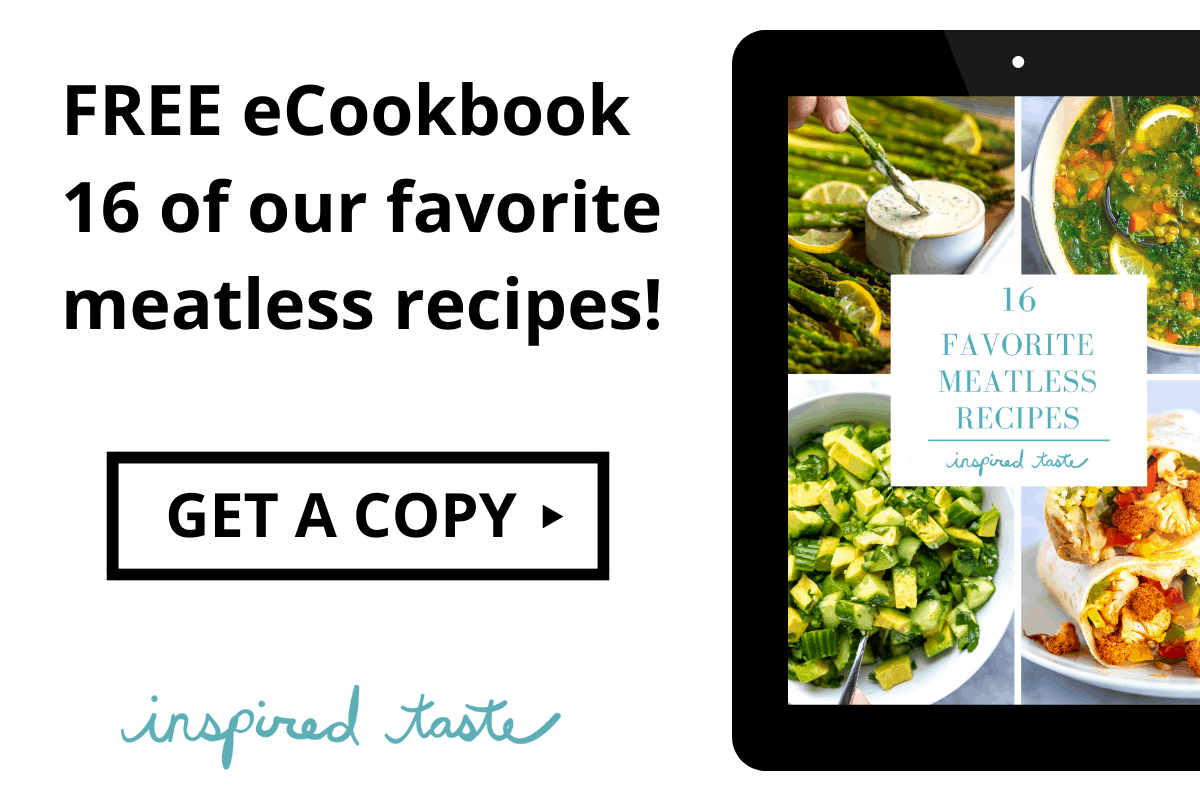 Don't Miss Our Latest Recipes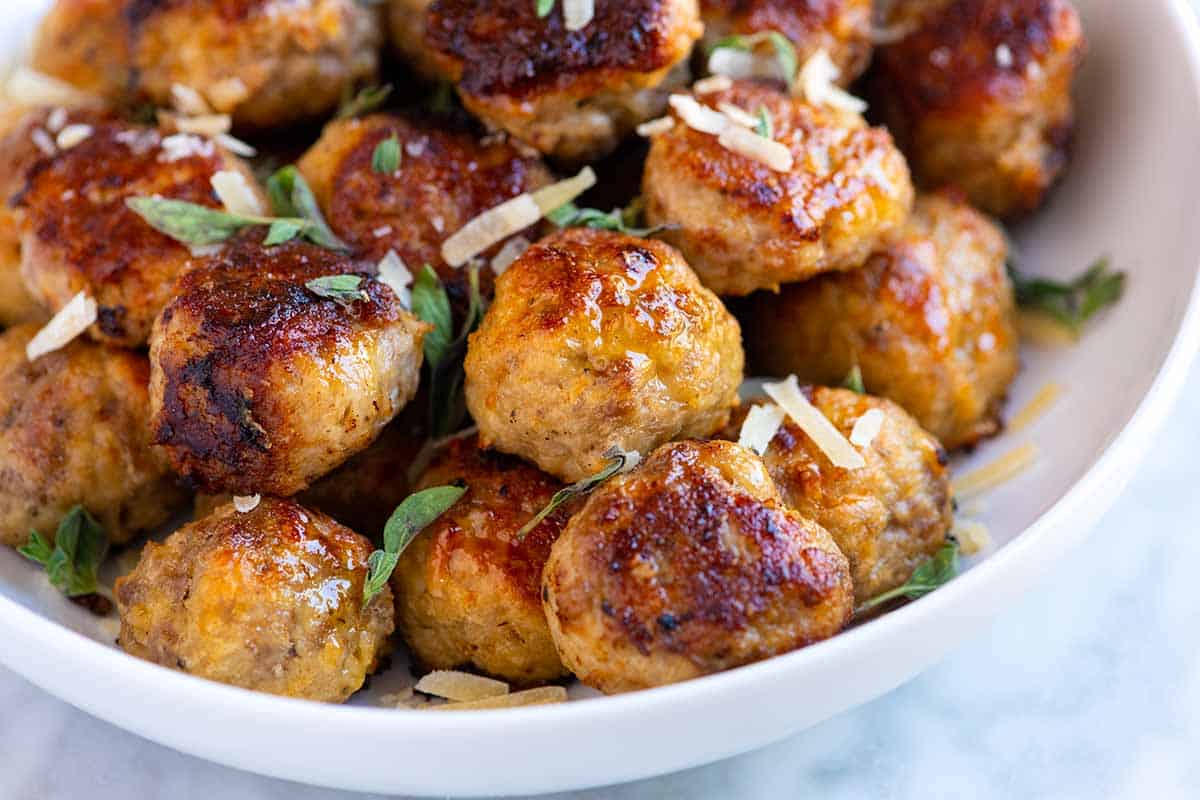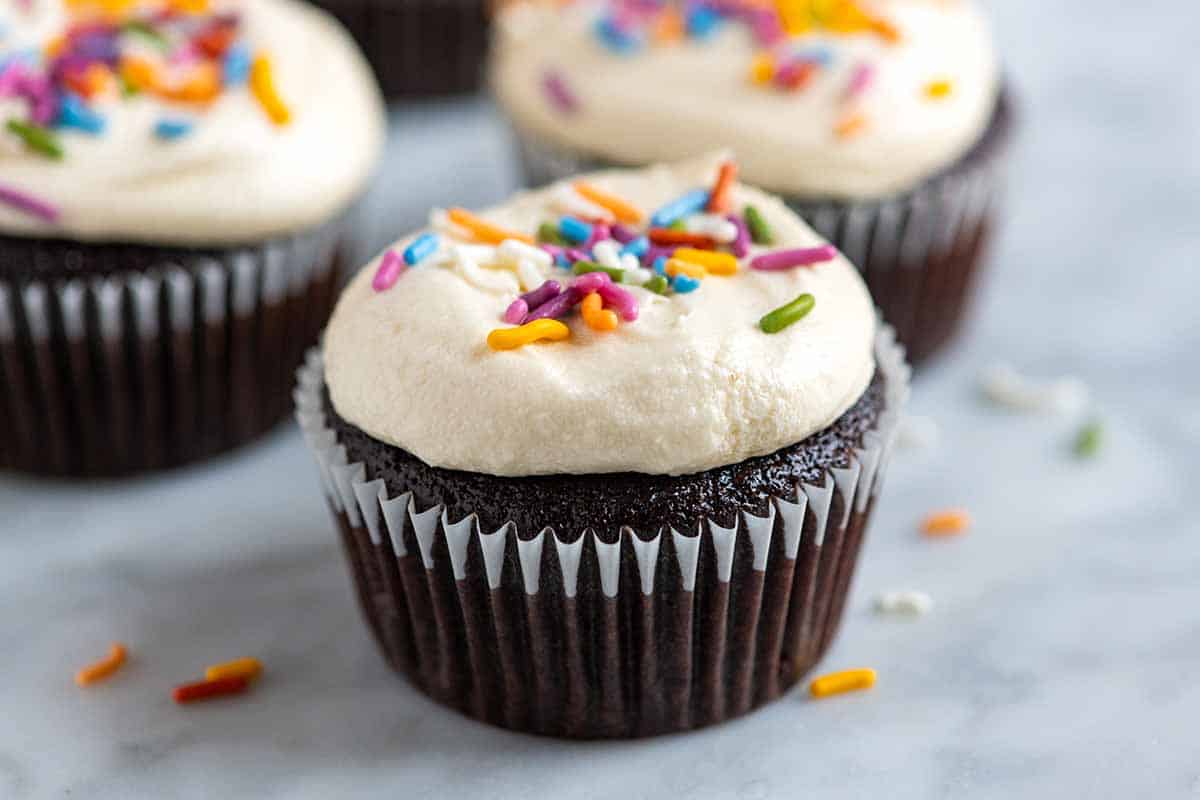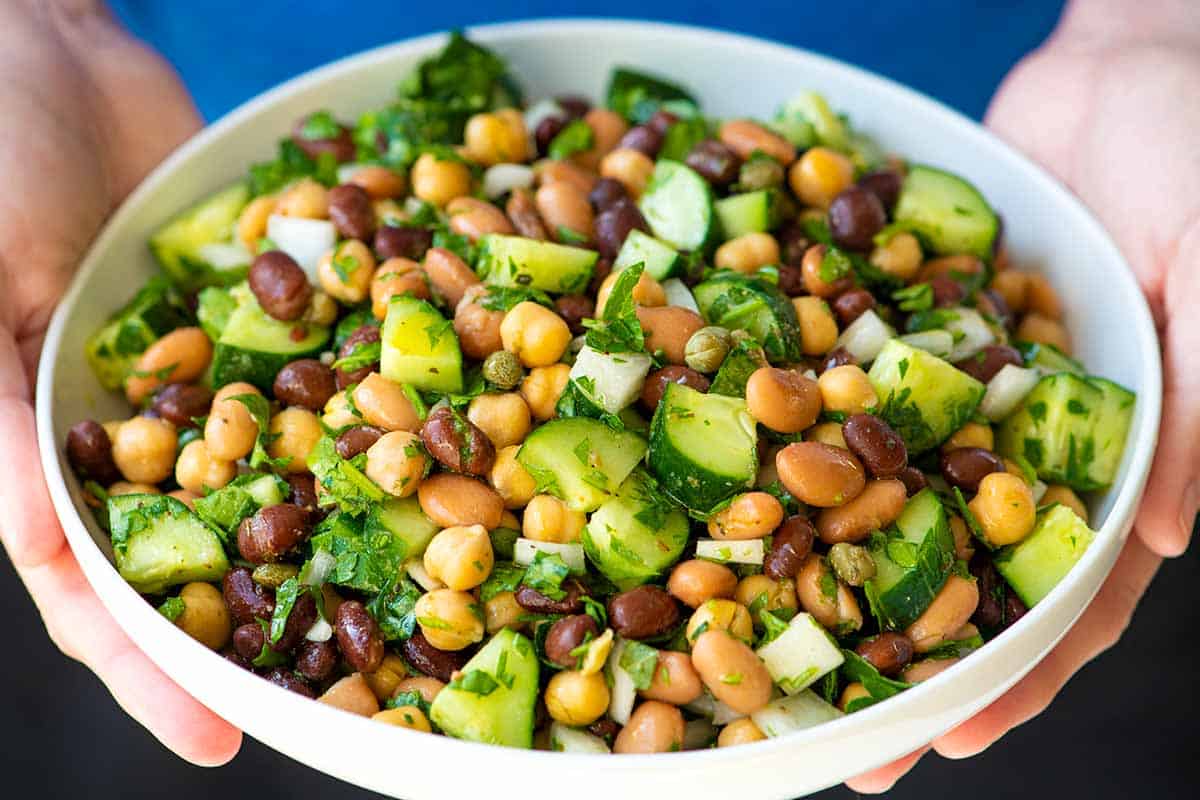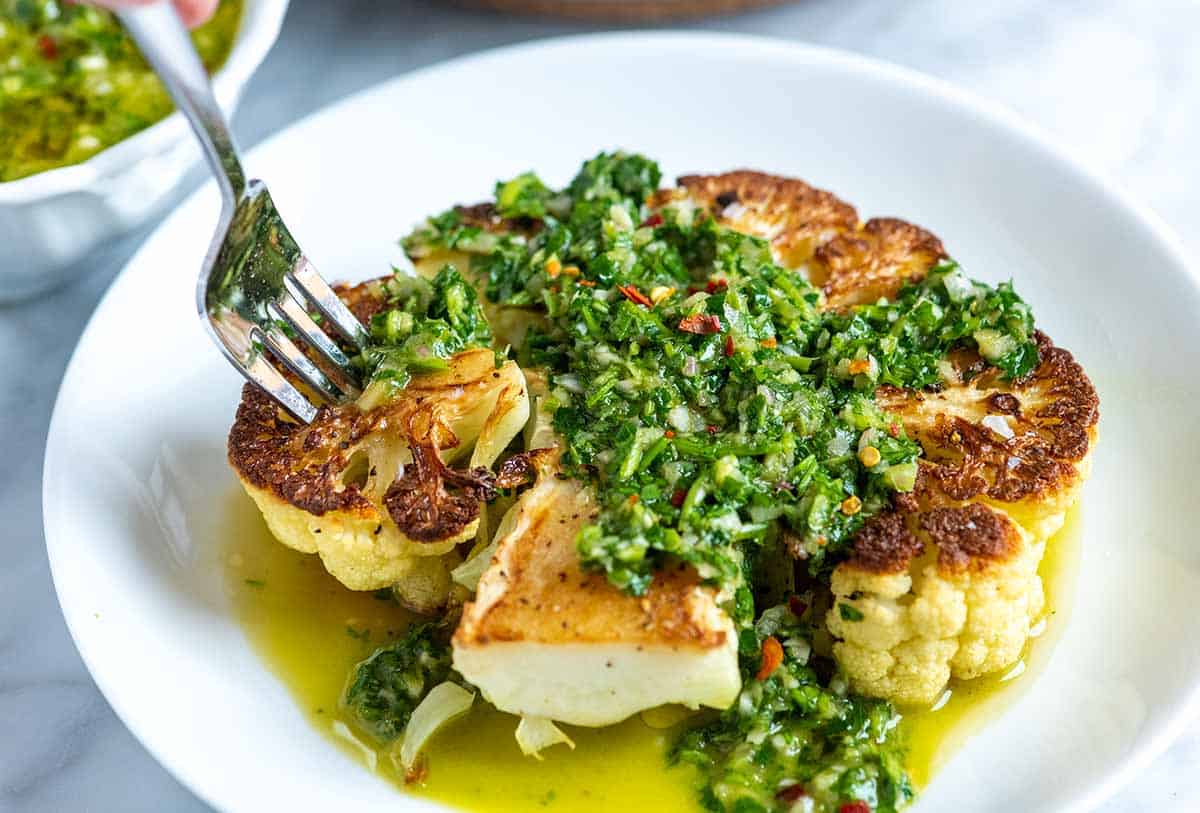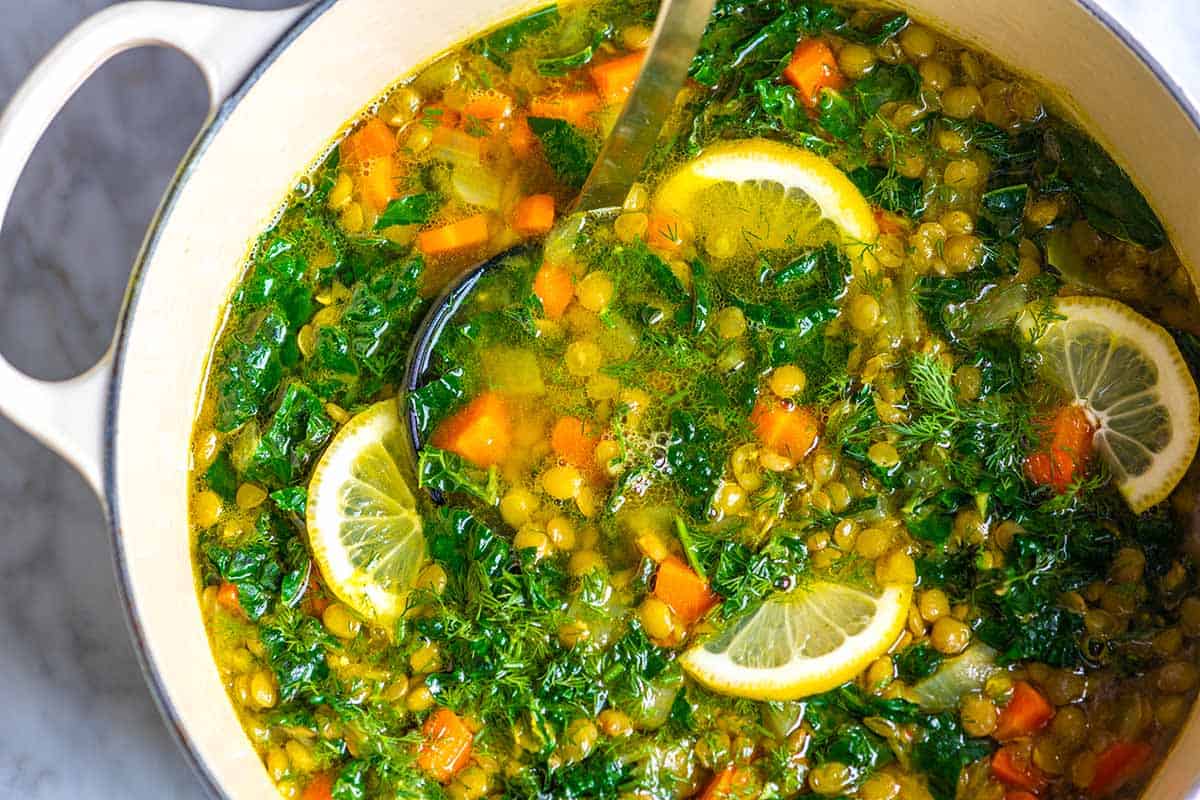 Tour Our New Kitchen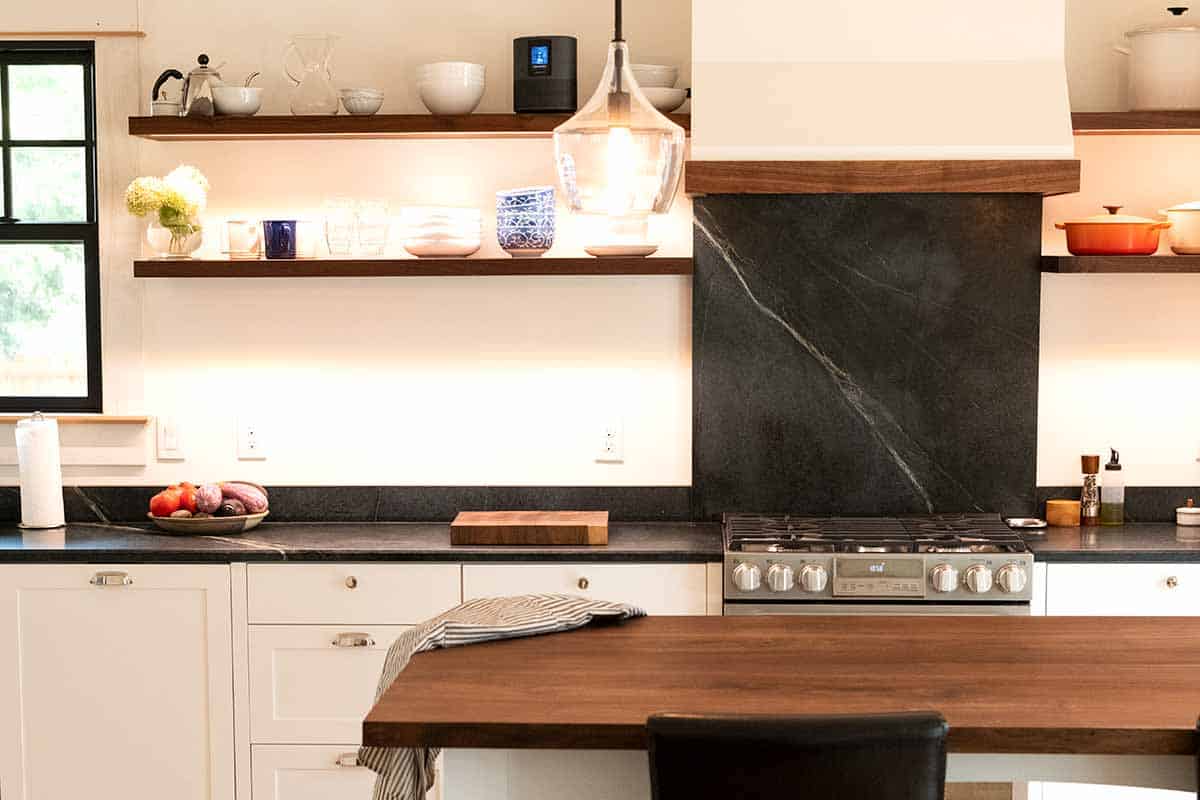 Previous Post: Six Favorite Sweet Recipes
Next Post: Brownie Batter Pancakes