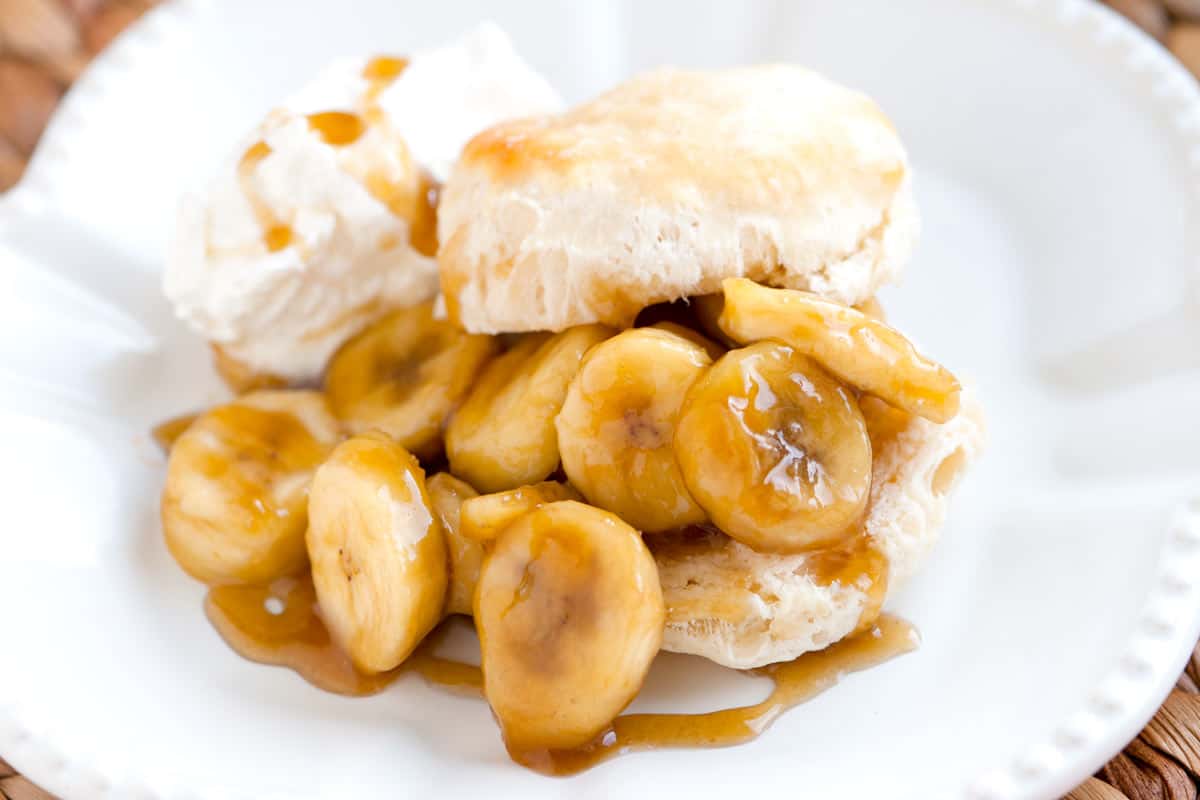 15 Minute Bananas Foster Shortcake Recipe
PREP

5min

COOK

10min

TOTAL

15min
Flaky biscuits topped with bananas foster, an easy dessert for two. If you do not have biscuits on hand, replace with croissants. Also, the bananas can be substituted for strawberries or blueberries.
You Will Need
2 frozen or refrigerated buttermilk biscuits or use homemade, see our biscuit recipe

4 tablespoons unsalted butter

1/4 cup brown sugar

Pinch sea salt

2 bananas, peeled and sliced

2 tablespoons water

Whipped cream for serving
Directions
Heat oven and bake biscuits as directed on package.

In the meantime, melt the butter in a large frying pan with a lid over medium heat. Add the brown sugar and whisk until it melts into the butter then add the salt and water and whisk until smooth. Cover and set aside (off the heat) until the biscuits are finished baking.

When the biscuits are ready, add the banana slices to the sauce and cook until the bananas become tender, about 2 minutes. Split warm biscuits, place on 2 individual serving plates. Spoon bananas and sauce onto bottom halves of biscuits then top with a dollop of whipped cream. Cover with top halves of biscuits and drizzle with extra sauce.