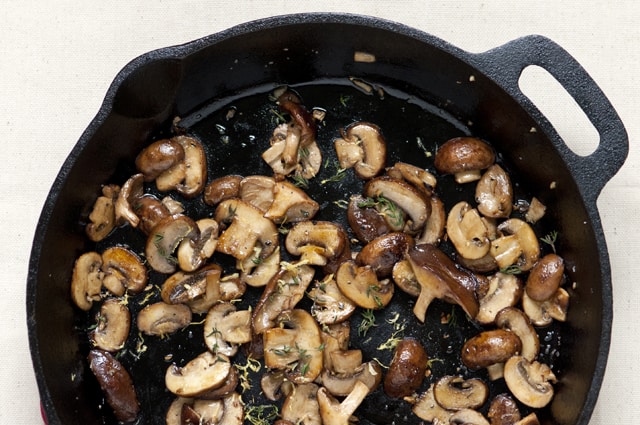 You need a cast iron skillet in your kitchen. You really do.
Like steaks or pork tenderloin? Use a cast iron steak to sear them perfectly then finish them off in the oven without switching pans.
Love mushrooms? A cast iron pan is perfect for sauteing them, they brown beautifully.
How about a casserole? You can use it for that, too.
We have had our cast iron pan for a few years now and still reach for it almost every time we are in the kitchen. So, it seemed like the perfect thing to giveaway! This is 100% sponsored by us, so enter the giveaway for your chance to win you own! Or, go out today and buy one, and then come home and make one of these recipes!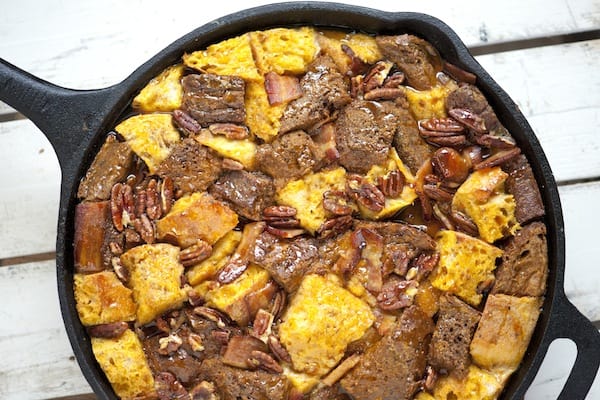 Good Luck! -Adam and Joanne
Emerilware Black Cast Iron 12-inch Skillet Giveaway
The winner of this giveaway will receive the following:
one (1) Emerilware Black Cast Iron 12-inch Skillet
Description from Amazon.com
Emeril's Cast Iron Cookware is Pre-Seasoned
Multi-Use; in the oven, on the stove top, the BBQ grill, even the campfire
Make all your favorites fro breakfast foods such as pancakes, muffins, fried meats and eggs to those prized family recipes.
Excellent for frying, sauteing, browning and baking.
The pan and your recipe will be the family favorite for years.
Product Dimensions: 20 x 13 x 3 inches ; 8.9 pounds
How to Enter the Emerilware Black Cast Iron 12-inch Skillet Giveaway
Fill in the entry form below:
This giveaway is now closed.