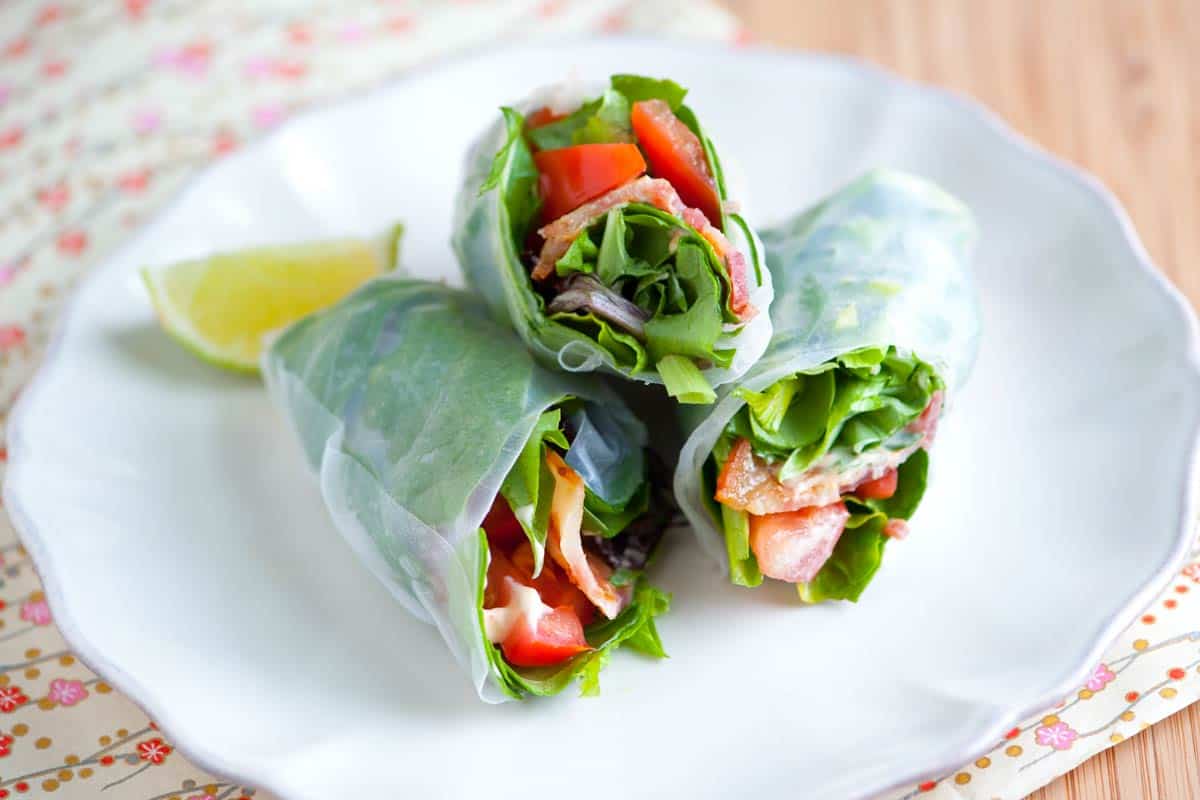 BLT Summer Rolls Recipe
We use rice paper (spring roll) wrappers for this, you can find them in the Asian or international section of your grocery store or at Asian markets. We've added a bright and spicy mayo to these, but if you would prefer, use regular mayonnaise instead. The rolls will still be delicious. You can make these up to 3 hours ahead of time. Cover rolls with a damp paper towel or clean dishcloth and keep in the fridge.
You Will Need
Summer Rolls

4 (8-inch) rice paper (spring roll) wrappers

4 strips cooked thick-cut bacon, see how we bake bacon

2 cups packed shredded or baby lettuce leaves

1 large tomato, cut into 1/4-inch slices

Lime mayonnaise, recipe below
Directions
Make Rolls

Dip a rice paper into a plate of warm water for 5 to 10 seconds; shake off excess water and place on a clean kitchen towel or cutting board.

Stack lettuce on the lower third of the rice paper. Add tomatoes then a strip of bacon. Spread about 2 teaspoons of lime mayonnaise then top with some more lettuce.

Fold the bottom of the rice paper up over the lettuce, tomato and bacon. Fold in the sides, then roll up. Repeat with remaining ingredients. If one of the wrappers rips, carefully overlap the two edges then continue to assemble the roll.
The full recipe post can be found on Inspired Taste here: https://www.inspiredtaste.net/12679/blt-summer-rolls-recipe/