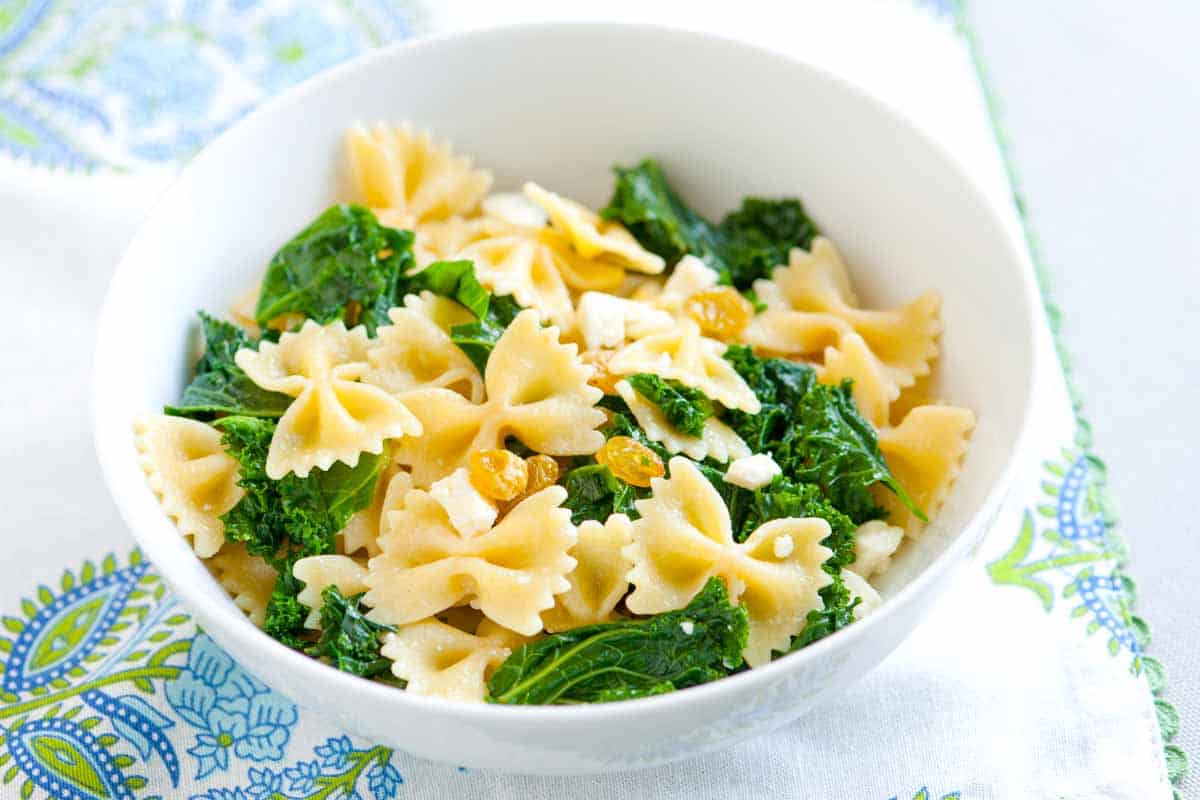 Brown Butter Kale Pasta Recipe
In the time it takes to boil and cook the pasta, everything will be done. I know the raisins might sound a little strange for pasta, but trust me. Brown butter + feta + golden raisins is awesome.
You Will Need
8 ounces dry pasta such as bow tie or penne

1/3 cup golden raisins or regular raisins

Boiling water

3 cup packed kale, tough stems and ribs removed

4 tablespoons butter

1/4 cup crumbled feta cheese

Salt and fresh ground black pepper
Directions
Bring a large pot of salted water to the boil, add pasta then cook according to package directions. When there are 3 minutes left until the pasta is done, add the kale. Drain.

Meanwhile, add raisins to a small bowl then cover with boiling water and set aside until pasta has cooked.

Add butter to a wide heavy-bottomed pan over medium-low heat. As the butter melts, continuously swirl the butter around the pan. The butter will go from brown to burnt quickly, so stay close to the pan when you do this. Continue swirling the butter over the heat until it is light brown in color. Once light brown and smells nutty, remove from the heat.

Drain the raisins then add to the brown butter as well as the pasta and kale. Toss well, taste then season with salt and/or pepper as needed. Serve with feta cheese scattered on top.