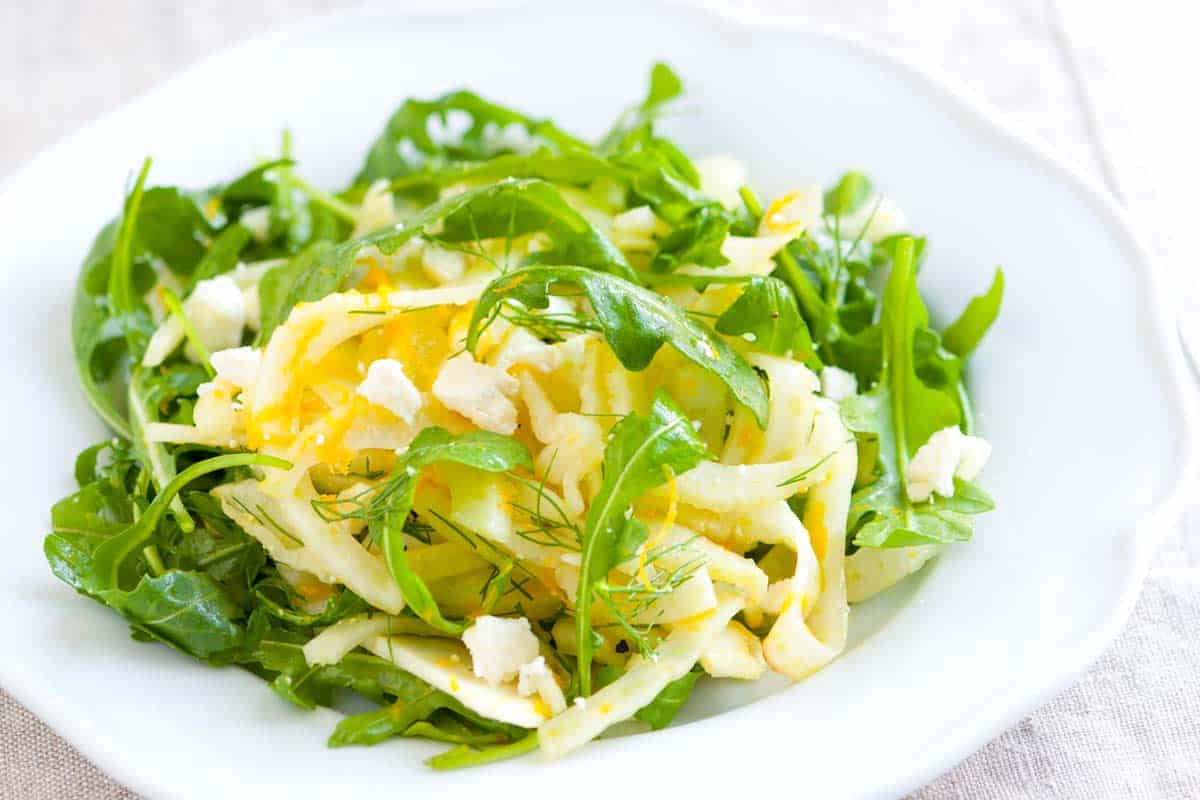 Shaved Fennel and Arugula Salad Recipe
We use a mandoline slicer to shave the fennel. You could slice by hand, it will just take a little longer. We really love this one from OXO.
You Will Need
1 medium orange, zested and juiced

1 tablespoon apple cider vinegar

4 tablespoons extra-virgin olive oil

1 fennel bulb

2 cups baby arugula

1/4 cup crumbled feta cheese

Salt and fresh ground black pepper
Directions
Make the dressing by whisking the orange juice, orange zest, apple cider vinegar, olive oil, a pinch of salt and a few grinds of black pepper in a large salad bowl. Taste for seasoning and adjust as necessary.

If the fennel stalks are attached to the fennel bulb, cut them from the bulb and reserve about 2 tablespoons of the wispy green fronds for later and either discard or save the stems for your next stock or broth. Set the bulb on its flat end, top side up, then cut it in half. Slice the fennel as thin as possible — a mandoline slicer is helpful.

Add fennel slices to the bowl with dressing and toss. Set aside and let the fennel sit for 20 minutes. To serve, add arugula, feta cheese and reserved fennel fronds to the fennel slices and lightly toss.