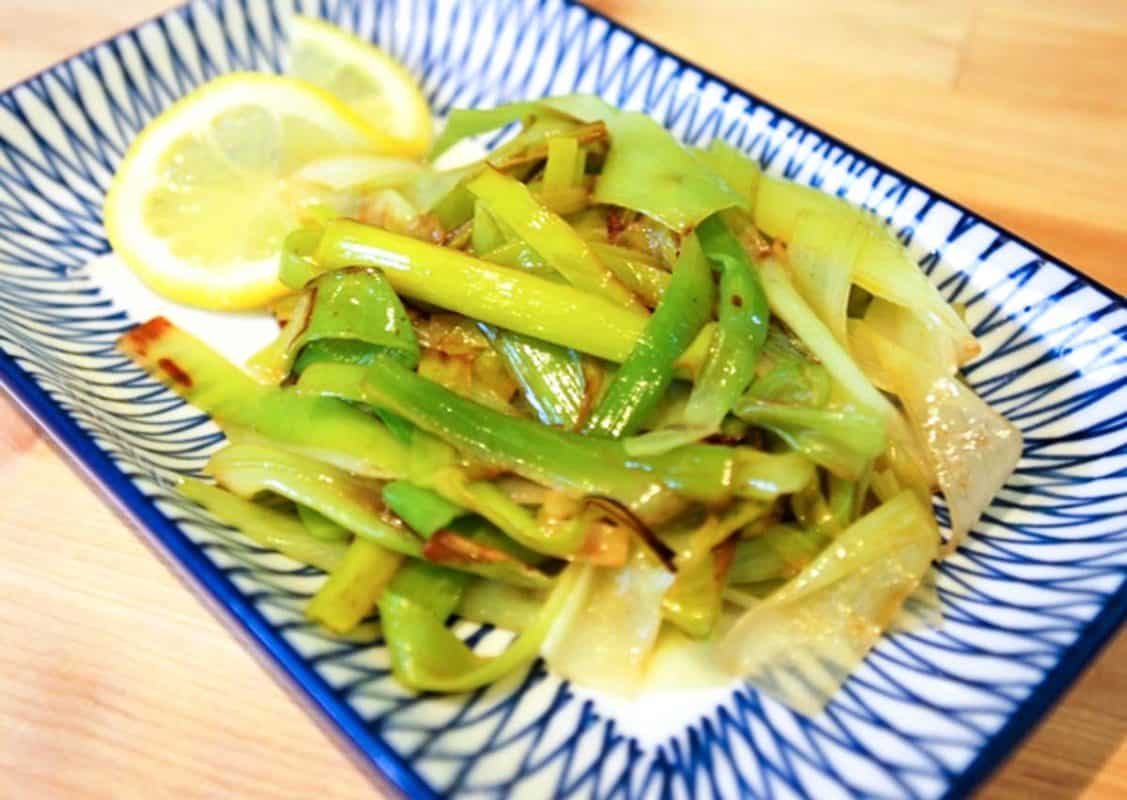 Easy Lemon Braised Leeks Recipe
Instead of using lots of fat or high heat to cook the leeks, we use stock to stew them slowly in a pot covered by a lid. This makes the leeks tender and creates the most delicious broth on the bottom of the pot.
You Will Need
4 large leeks, white and light green parts, cleaned of all sand

1 tablespoon extra-virgin olive oil

1/3 cup chicken or vegetable stock, see our chicken stock recipe

1 teaspoon lemon zest

Salt and fresh ground black pepper
Directions
In a pot with lid, heat the olive oil over medium heat. Add the leeks and cook until beginning to brown, about 5 minutes.

Add the stock, lemon zest, a 1/4 teaspoon of salt and a few grinds of black pepper. Bring to a simmer then turn heat down and cook, covered, at a low simmer, until tender, about 10 minutes.