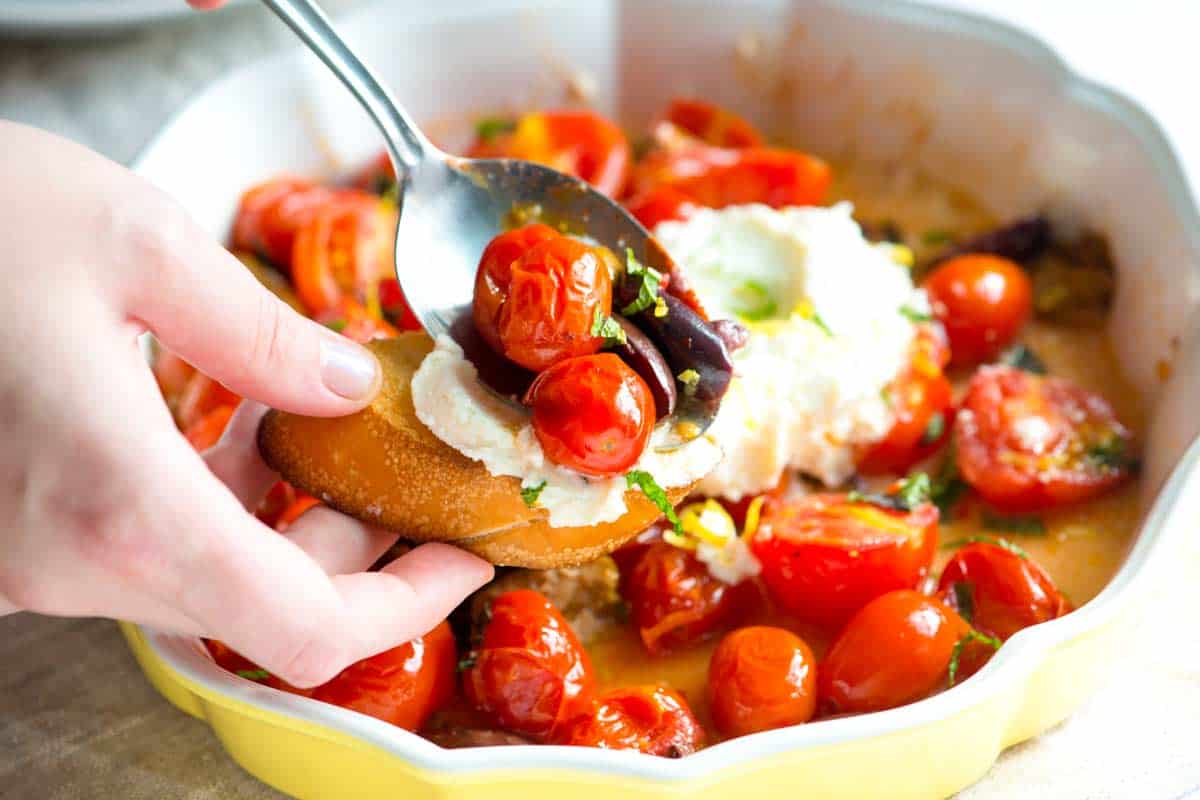 Perfectly Roasted Tomatoes with Ricotta and Mint
This simple dish is perfect for entertaining. Tomatoes are lightly roasted until they become sweet and juicy then topped with creamy ricotta cheese, lemon zest and fresh mint. Serve this family style with lots of bread for sopping up the juices.
Makes approximately 4 servings
You Will Need
4 cups cherry tomatoes

1/2 cup halved and pitted assorted olives

3 tablespoons extra-virgin olive oil

1/4 teaspoon red pepper flakes

1/4 teaspoon sea salt

1/2 cup ricotta cheese

Zest of half a lemon

15 to 20 mint leaves, chopped

Baguette, warmed and sliced for serving
Directions
Heat oven to 425 degrees F. Cut tomatoes in half or in quarters so all the tomatoes are similar in size. Add to a 2-quart baking dish along with the olives, olive oil, red pepper flakes, and salt.

Bake until the skin of the tomatoes begins to split and juices come out, about 20 minutes.

Top warm tomatoes with ricotta cheese, lemon zest and mint. Serve family style with bread.