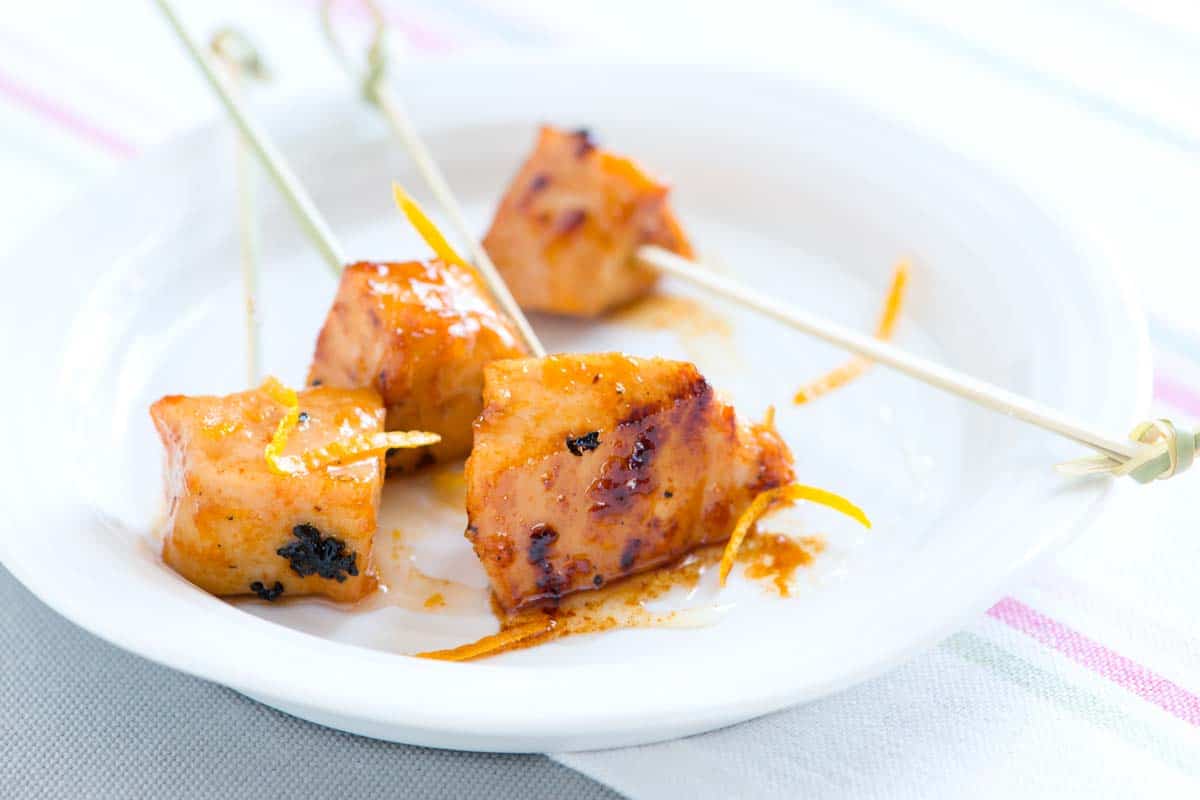 Sweet Honey Baked Chicken Bites Recipe
PREP

15min

COOK

20min

TOTAL

35min
Serve this alone as an appetizer or alongside mashed potatoes or veggies for dinner. If serving as an appetizer, try skewering each chicken piece with a toothpick just before serving to turn them into finger food!
Makes 2 servings (or 4 to 6 as an appetizer)
You Will Need
1 1/2 pounds skinless, boneless chicken breast or thighs

2 tablespoons butter, melted or extra-virgin olive oil

2 tablespoons pure honey

1 tablespoon orange zest

2 to 6 dashes hot sauce, optional

1/2 teaspoon kosher salt

1/4 teaspoon fresh ground black pepper
Directions
Cut the chicken into 1-inch chunks.

Combine the melted butter, honey, orange peel, hot sauce, salt, and pepper in a medium bowl. Then add the chicken pieces and toss. Set aside for about 10 minutes to marinate.

Meanwhile, heat the oven to 350 degrees F and line a baking sheet with foil or parchment paper.

Arrange the chicken on the baking sheet. Drizzle any marinade left in the bowl over the chicken. Bake until the internal temperature of the chicken reaches 165 degrees F, 15 to 20 minutes.