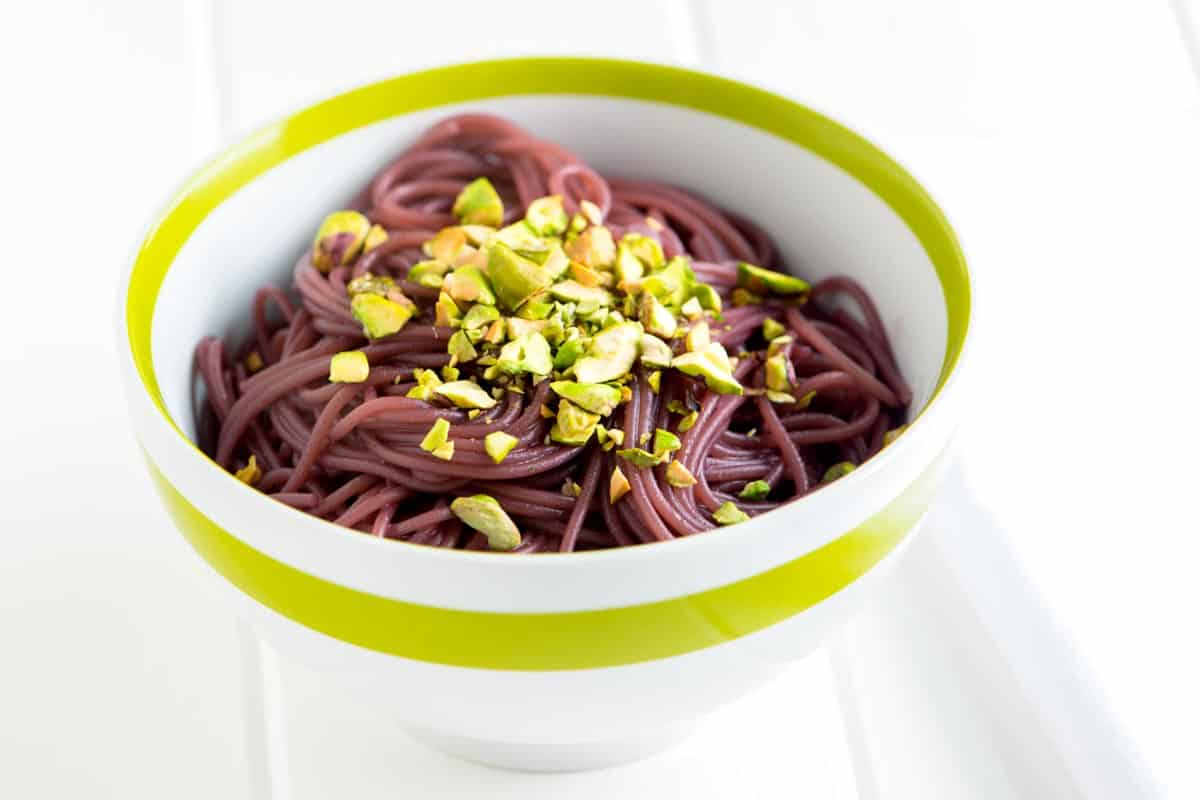 Dreamy Red Wine Pasta Recipe
Who knew that spaghetti cooked in red wine would be so good? This recipe, adapted from Mark Bittman, is really fun to make. It tastes great, too. The wine cooks into the pasta, developing a complex flavor and butter added at the end of cooking makes a silky smooth sauce. Use a wine that you enjoy and look for a dry red wine like Chianti or Zinfandel for the best deals.
Makes approximately 4 servings
You Will Need
3 tablespoons butter

1 garlic clove, minced

1/4 teaspoon red pepper flakes

1 pound thin spaghetti

2 cups dry red wine such as Chianti or zinfandel (about 3/4 bottle)

Salt and fresh ground pepper

1/4 cup pistachios, toasted and roughly chopped

Parmigiano-Reggiano cheese, for serving
Directions
Bring a large pot of salted water to the boil. Add the spaghetti and cook until it just begins to bend, about 5 minutes.

Meanwhile, melt 1 tablespoon of the butter in a wide skillet over medium heat. When it begins to bubble, add the garlic and red pepper flakes. Cook for one minute. Pour in the wine and bring to a simmer.

Transfer the pasta to the skillet with wine and cook, swirling the pasta around the pan until the liquid is nearly absorbed and pasta "al-dente" (cooked, but still firm to the bite). Turn off the heat then stir in the remaining 2 tablespoons of butter. Season to taste with salt and pepper then serve topped with pistachios and shredded cheese.