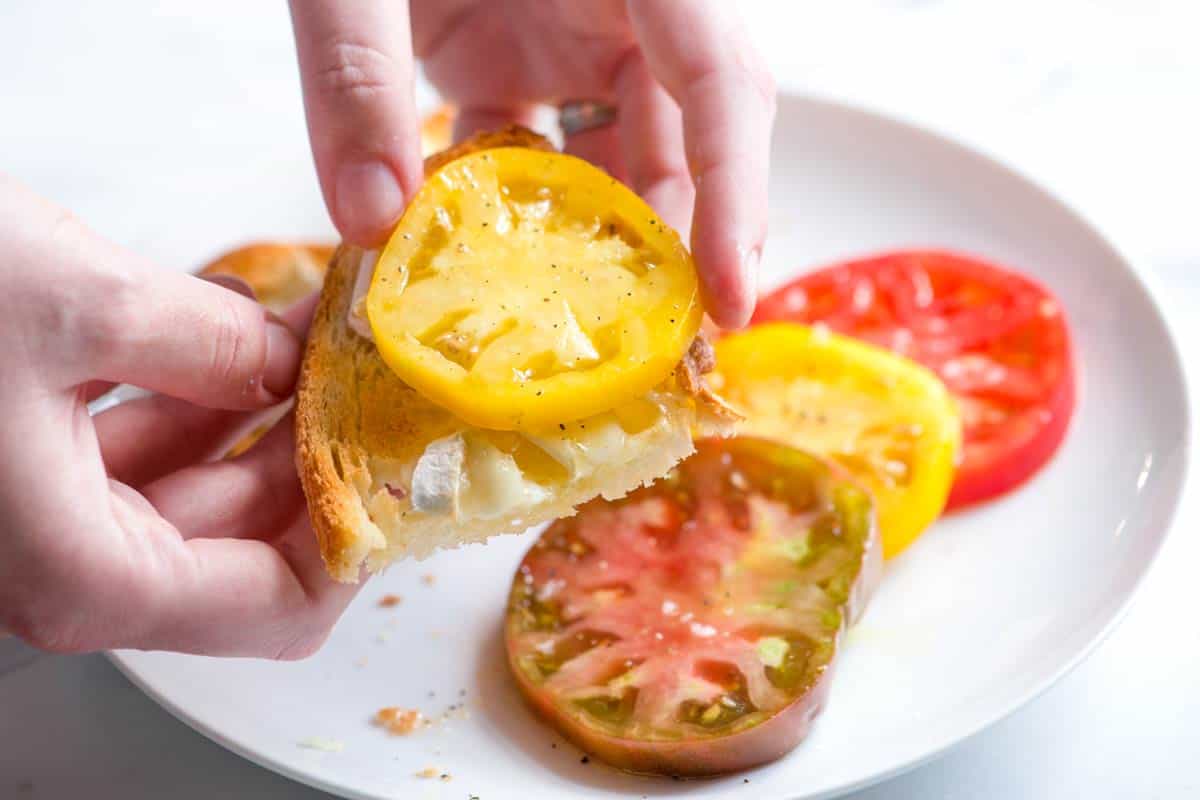 Open-Faced Brie and Tomato Sandwiches
PREP

10min

COOK

5min

TOTAL

15min
Choose tomatoes that feel heavy, full of juice and that gives ever so slightly. Heirloom tomato varieties can come in so many beautiful colors and shapes, but only go for the ones with smooth, taught skin — not wrinkly.
You Will Need
4 to 6 thick cut slices rustic bread

5 ounces Brie or Camembert cheese, cut into slices

1 pound tomatoes

Extra-virgin olive oil

Salt and fresh ground black pepper
Directions
Move an oven rack about 8 inches from the broiler. Turn broiler to high.

Remove the core and slice tomatoes. Season with salt.

Arrange bread slices on a baking sheet. Broil until light golden brown. Flip the bread then top with slices of the cheese and a drizzle of olive oil. Broil until the cheese melts.

Serve bread topped with tomato slices, a drizzle of olive oil and fresh ground pepper.