One of Joanne's favorite cocktails is a classic cosmopolitan cocktail. So we thought we would add a little twist.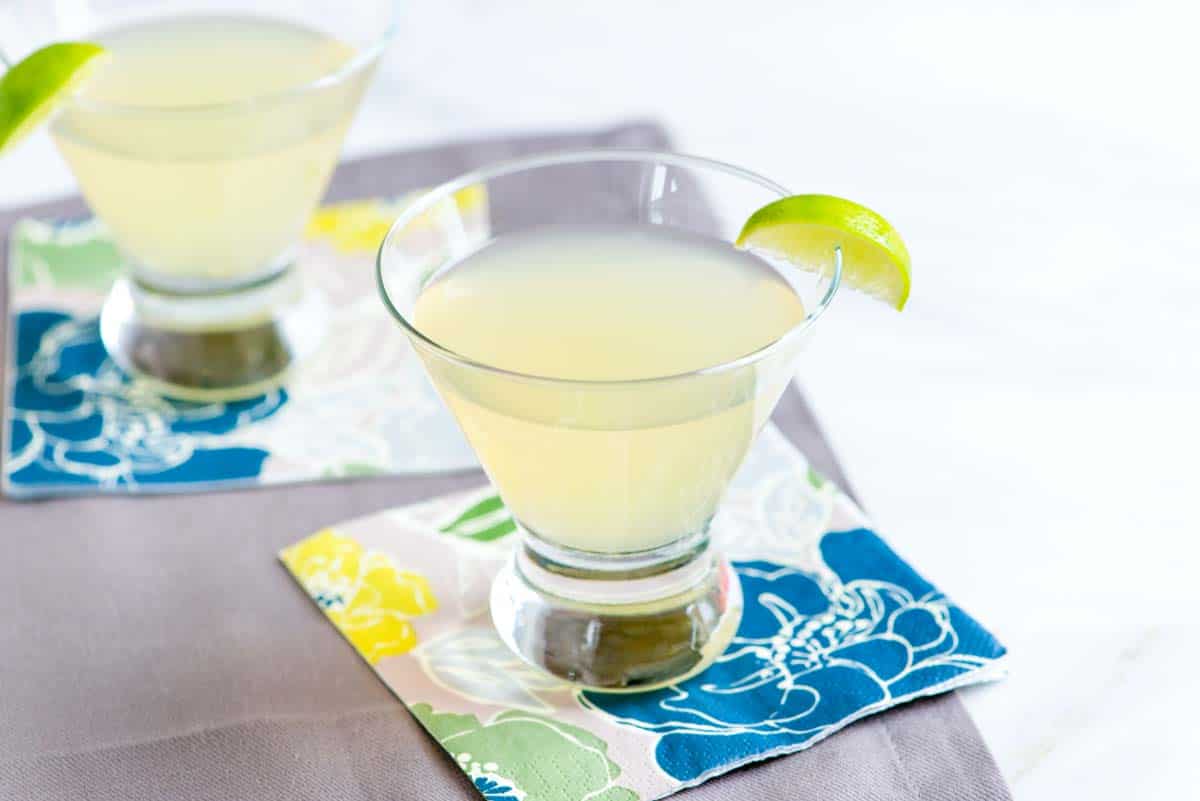 The classic recipe has cranberry juice, some kind of orange liquor and lime juice. For this ginger cosmopolitan cocktail we used white cranberry juice instead of regular cranberry juice. Then, we muddled fresh, spicy ginger for an extra punch of flavor. It was delicious!
We shared this with Betty Crocker. To get the recipe click here.
Or stick around and look at a few of our other cocktails:
This champagne cocktail recipe has everything we love about a classic cosmopolitan cocktail, but with the addition of bubbles. Jump to the Champagne Cosmopolitan Cocktail Recipe.
Add an herbal spin to the classic gin fizz cocktail with fresh rosemary. Jump to the Rosemary Gin Fizz Cocktail Recipe