Giveaway: Mr. Coffee Cafe Latte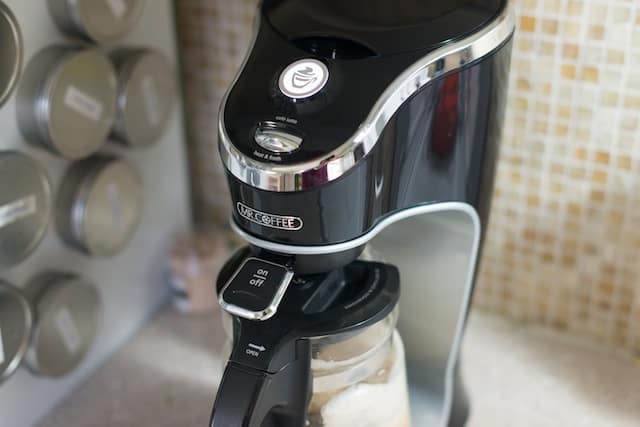 We go through coffee like crazy people around here. One of our favorite weekday treats is a latte from our local coffeehouse. Sometimes, though, we just don't have the time to sneak out and order it. That's where Mr. Coffee comes in.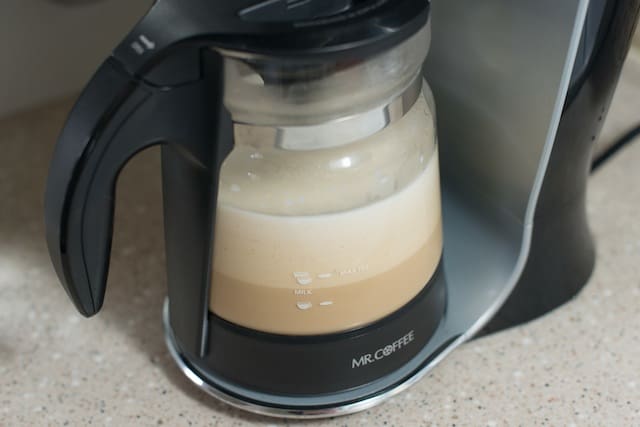 They've come up with a pretty cool way to make your own lattes (or cappuccinos) at home.
All you do is add a little milk to the carafe and some coffee and water to the top. Turn it on and within minutes it's ready. You could even skip the coffee and just heat and froth milk. How perfect would this be for hot chocolate?
We did receive a Mr.Coffee Cafe Latte to try out ourselves, however, we did not receive compensation for this giveaway.  Entries will be taken until April 30th, 2013. Limit one (1) entry per day per person. Good Luck!
-Adam and Joanne
Try Making One of Our Coffee-Loving Sweets
If you're like us, that coffeehouse drink is usually accompanied by something sweet and dunk-able. Here's 3 coffee-loving sweets you could enjoy with your new fancy coffee (or hot chocolate) at home:
Sinfully Easy Chocolate Croissant Recipe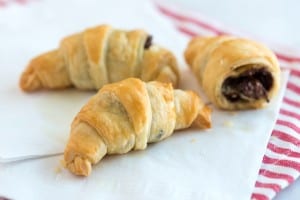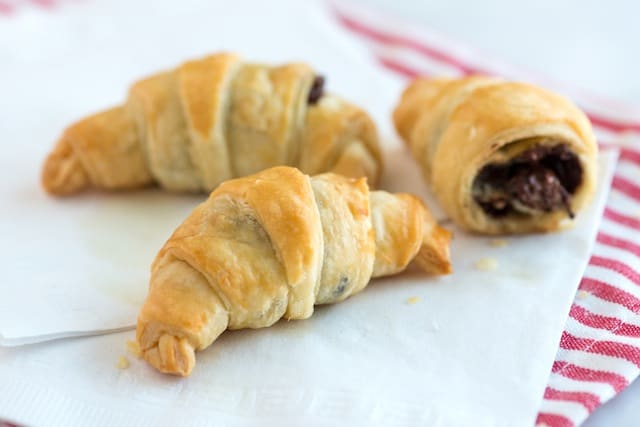 This mini chocolate croissant recipe is so easy to make. We use a store-bought puff pastry sheet instead of making our own dough at home. They only take 30 minutes to make.
Our Favorite and Easy Blueberry Muffin Recipe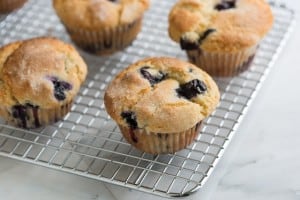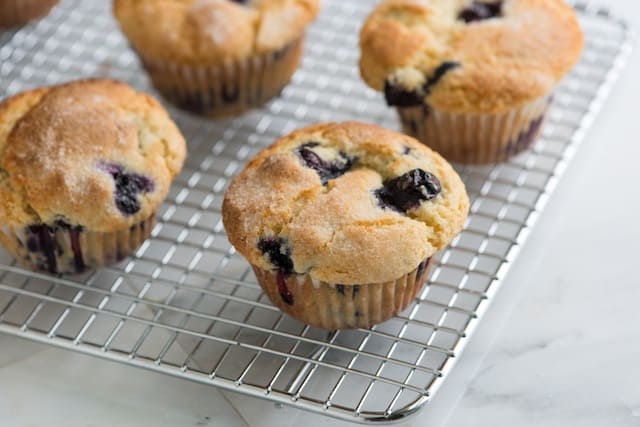 You only need one bowl to make this easy blueberry muffin recipe with blueberries, flour, sugar, vanilla, and vegetable oil. This is by far one of our absolute favorite blueberry muffin recipes. We just love how simple and quick they are to make.
Spiced Pumpkin Scones (Inspired By Starbucks)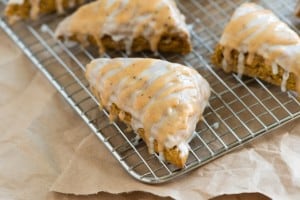 The inspiration for this pumpkin scones recipe was a popular treat from Starbucks! They're so good — heavily spiced, perfect with coffee and the prettiest orange color.
a
Mr. Coffee Cafe Latte Giveaway
Included in this giveaway: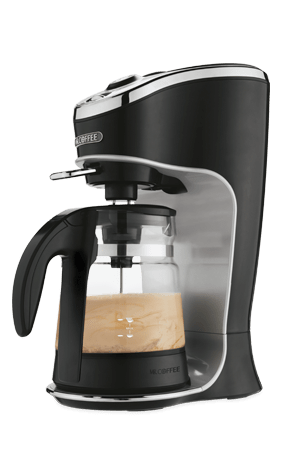 one (1) Mr. Coffee Cafe Latte Machine
Kindly provided by Mr. Coffee:
The Mr. Coffee Café Latte makes perfect lattes in one simple touch. The automated process will brew the coffee while heating and frothing milk to create a delicious latte. The included recipe book includes 20 different varieties of easy to make drinks that will help you save money compared to visiting the coffeehouse chains. Stop making unnecessary trips to coffeehouses when you could be making them at home and entertaining guests. The process is easy and consistently delivers great results. Bring coffeehouse-style beverages from brewer to your cup in minutes.
Mr. Coffee Cafe Latte Features
Automatic Latte Cycle
24oz. Capacity Glass Pitcher
Makes Hot Chocolate Too!
Recipe Book Included
Disclosure: We did receive products to try out for ourselves, but all opinions in this post are our own. We did not receive compensation for this giveaway.
How to Enter the Mr. Coffee Cafe Latte Giveaway
Fill in the entry form below:
For some extra luck, LIKE Mr. Coffee's Facebook page!
This giveaway is now closed.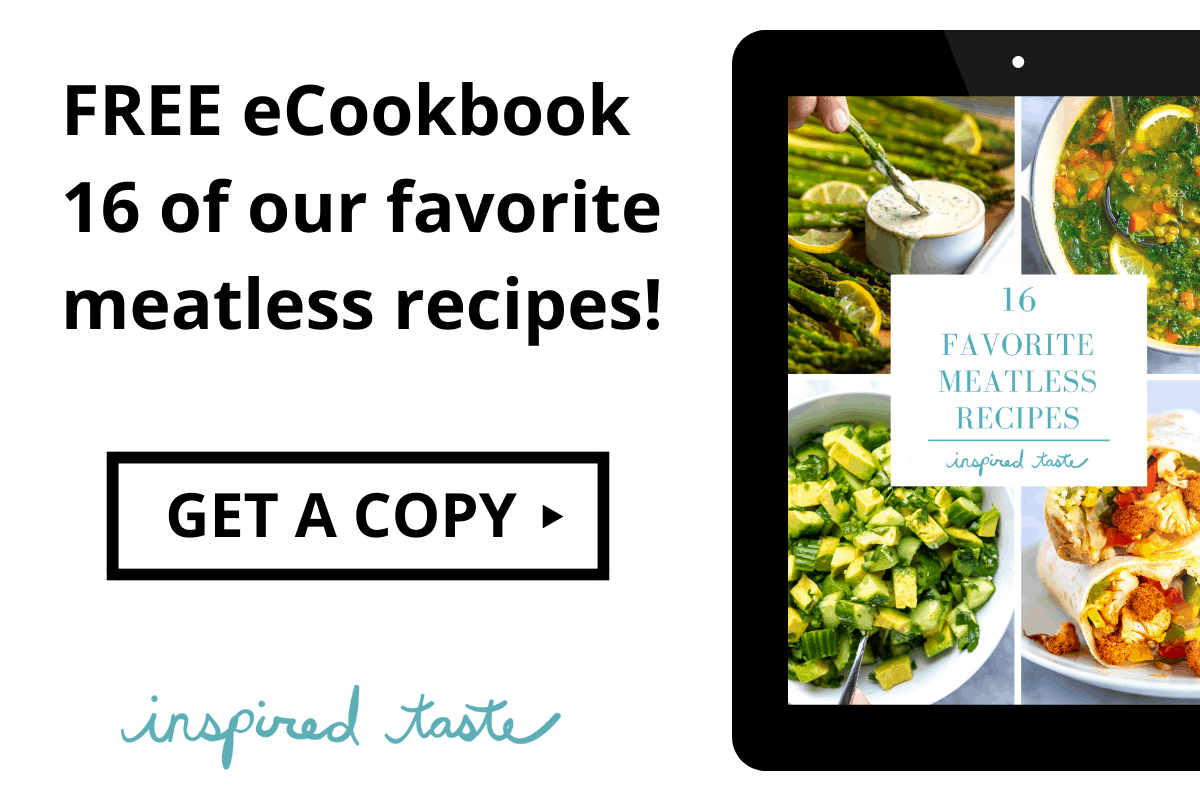 Don't Miss Our Latest Recipes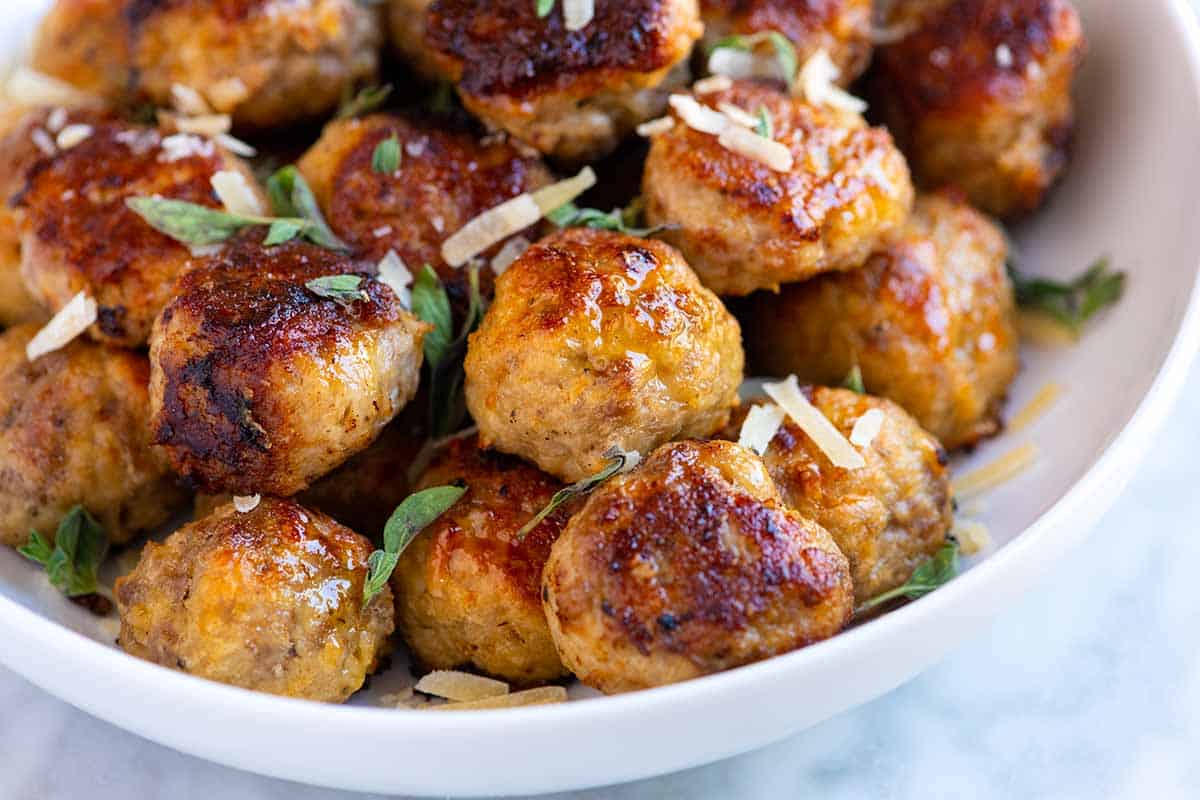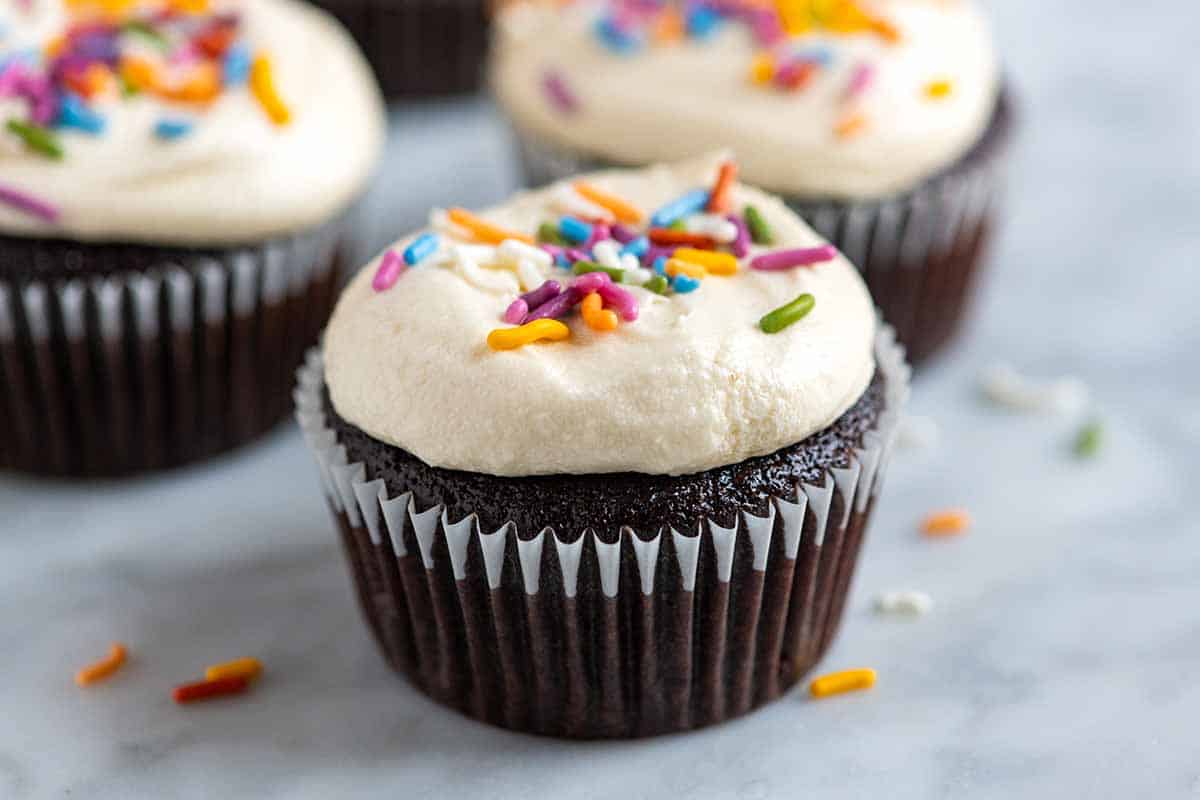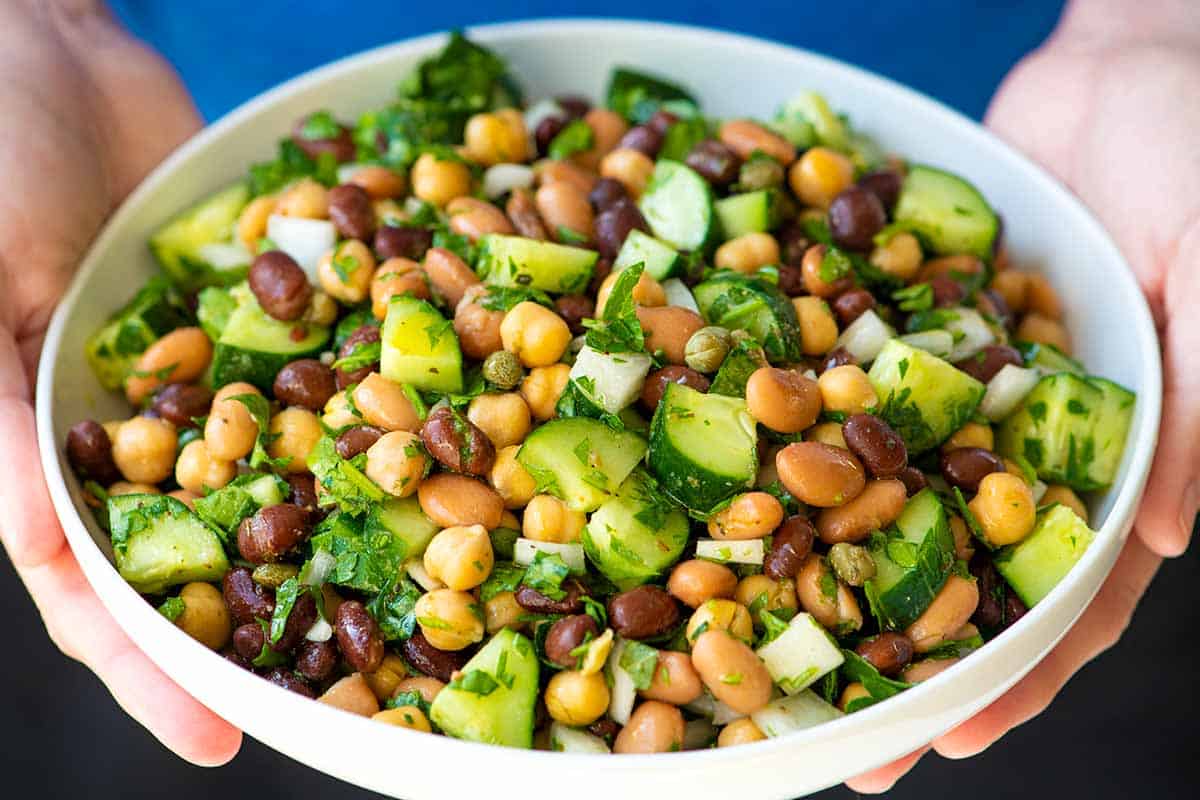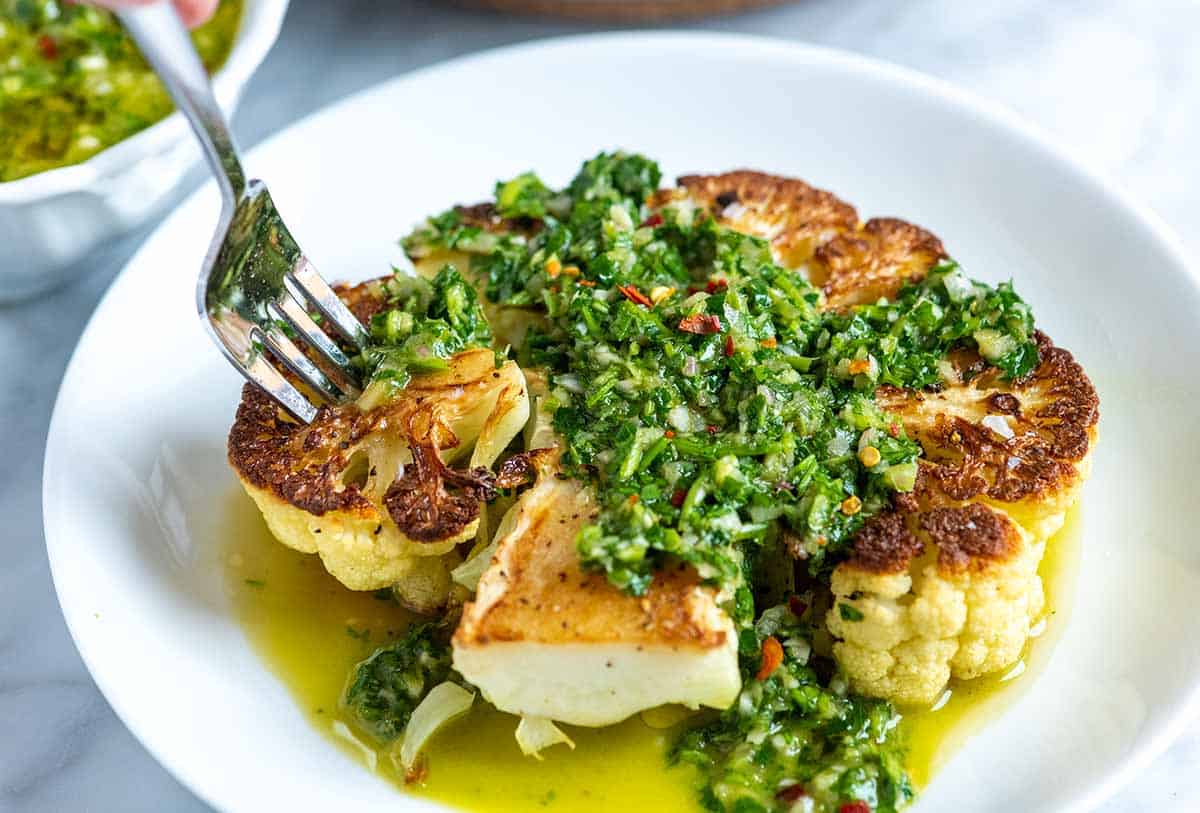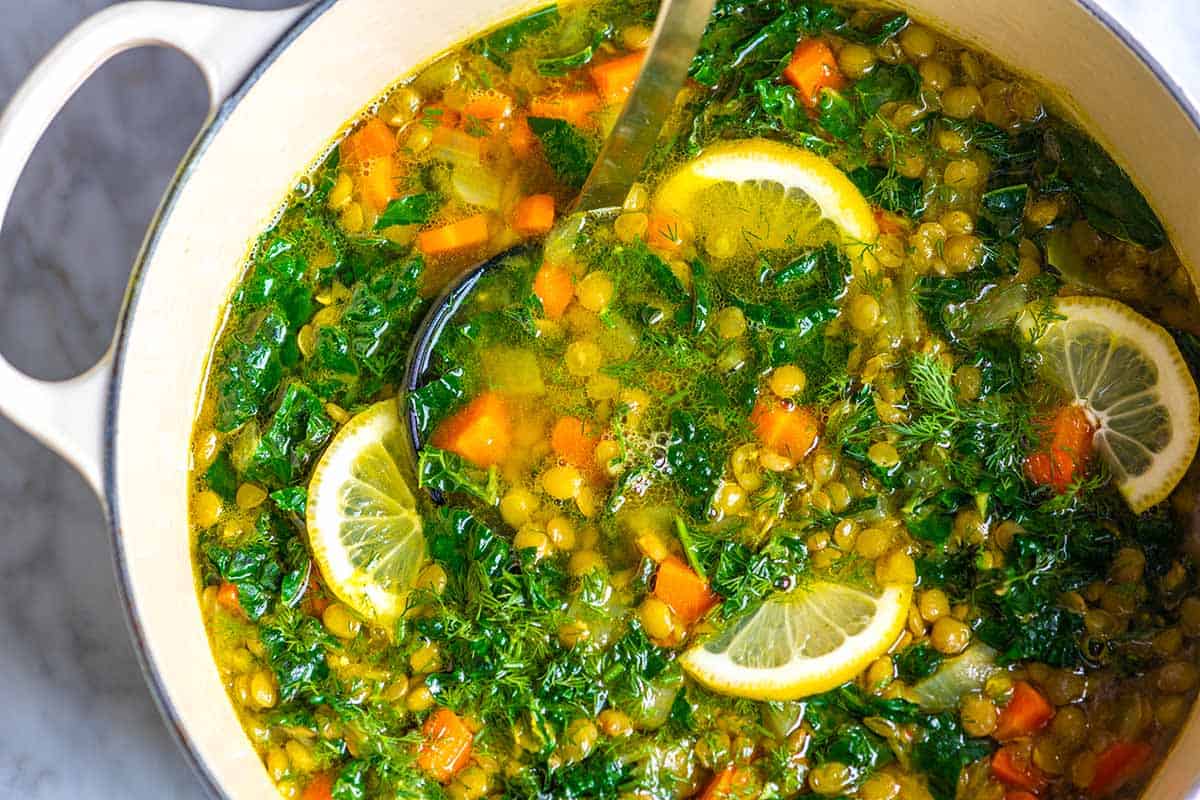 Tour Our New Kitchen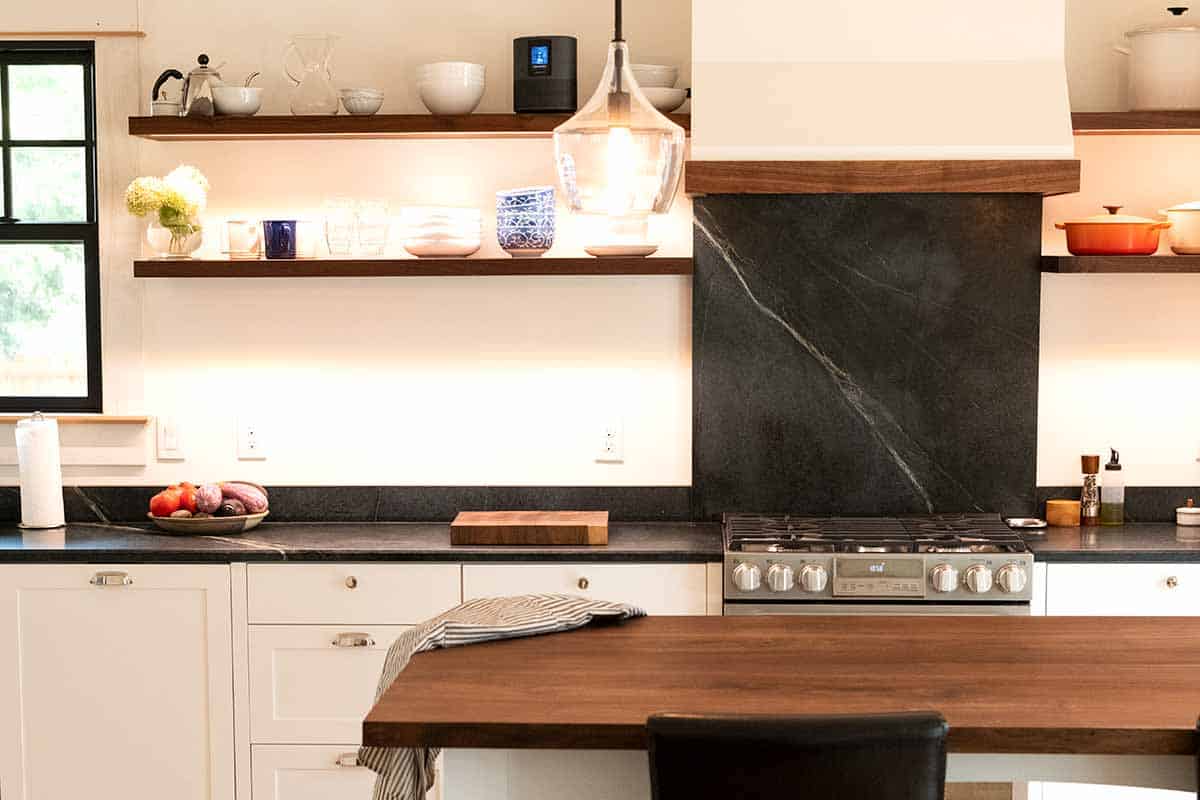 Previous Post: Giveaway: Crock-Pot Cook & Carry Slow Cooker
Next Post: Giveaway: Gourmet Herbal Cocktail Mixers