Giveaway: Le Creuset Signature Skillet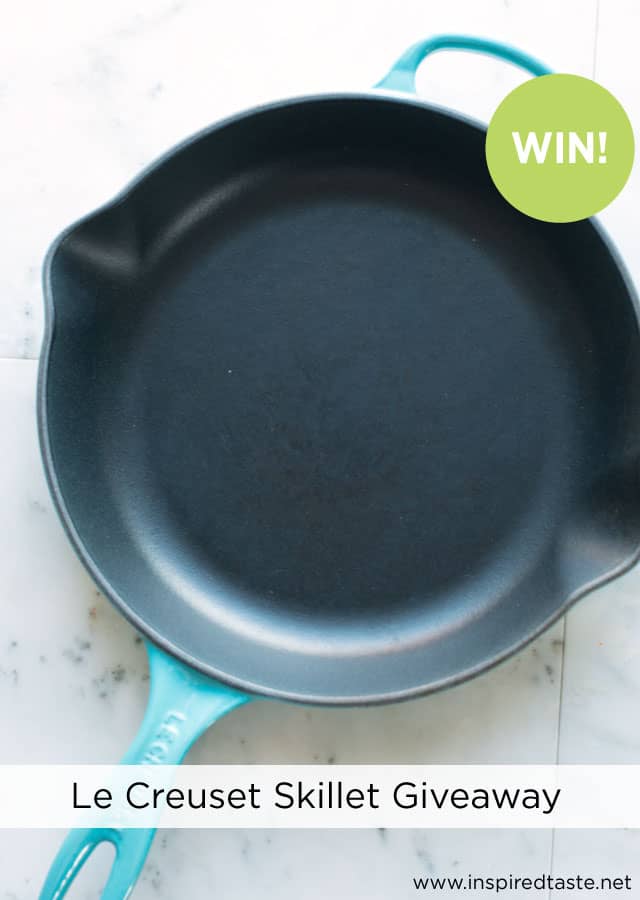 A couple months ago, we mentioned that we'd have a bunch of Le Creuset giveaways through the end of the year. The first was their Square Grill Pan (which is now closed, congratulations goes to Ruth for winning that one).
Next up is this beautiful skillet.
We absolutely adore this pan. It's perfect to replace those non-stick pans that have probably seen better days (ours certainly have). It's the perfect size when cooking for 4 or more and easy to clean, too. We love this one so much, we've got a special place in our kitchen for it — right next to the stove for easy access.
This is another essential pan in our kitchen and we're pretty sure it will be for you as well.
This is the second of multiple giveaways we're doing with Le Creuset in the upcoming months so be on the look out and stay in touch with Facebook,  twitter or our newsletter (you can easily follow us below or sign up for our newsletter by using the sign-up box to the right or by clicking the check box in the giveaway form below).
A huge thank you goes out to Le Creuset for working with us on this and for being kind enough to send us this skillet to play with ourselves.
Le Creuset Signature Skillet Giveaway
Included in this giveaway: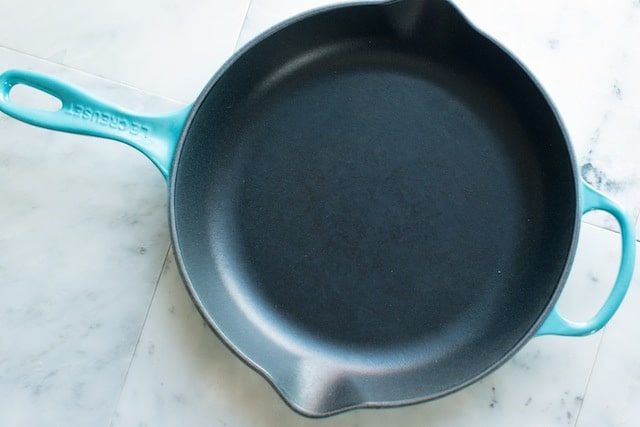 one (1) Le Creuset 10 1/4 inch Signature Skillet ($140 value)
Kindly provided by Le Creuset:
Le Creuset's new Signature skillets feature a helper handle for easier lifting and added control when moving between stovetop, oven and table.
Cast iron skillets have long been treasured kitchen staples for stovetop frying and oven baking. Over time, the matte black interior enamel develops a natural patina that is ideal for searing and frying. Pour spouts on two sides allow for drip-free pouring.
This kitchen classic is a practical size for making steak, burgers, chicken, fish, cornbread, frittatas and even pie.
Skillet Features
Helper handle adds comfort and control when lifting
Spacious cooking surface for multiple servings or larger ingredients
Durable black enamel finish requires no seasoning
Even heat distribution and superior heat retention
Colorful, long-lasting exterior enamel resists chipping and cracking
Disclosure: We did receive products to try out for ourselves, but all opinions in this post are our own. We did not receive compensation for this giveaway.
How to Enter the Le Creuset Signature Skillet Giveaway
For extra luck, LIKE Le Creuset's Facebook Page!

Fill in the entry form below:
This giveaway is now closed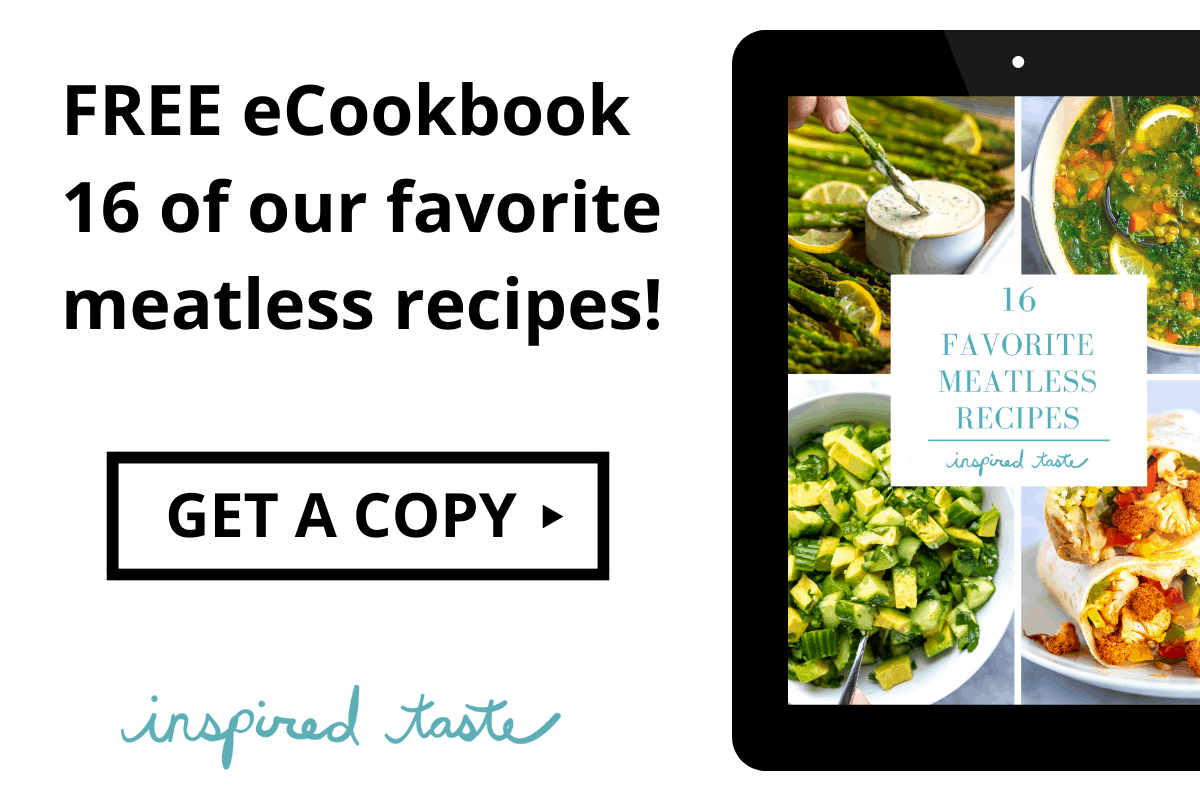 Don't Miss Our Latest Recipes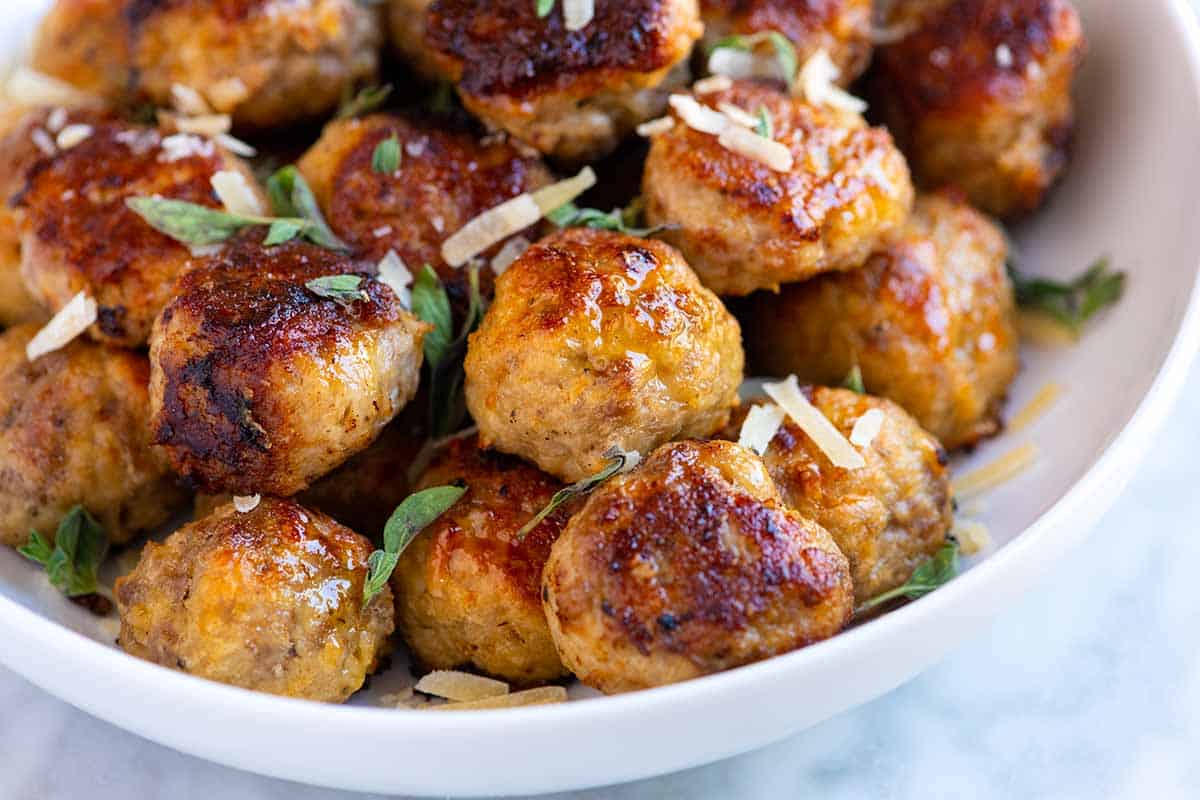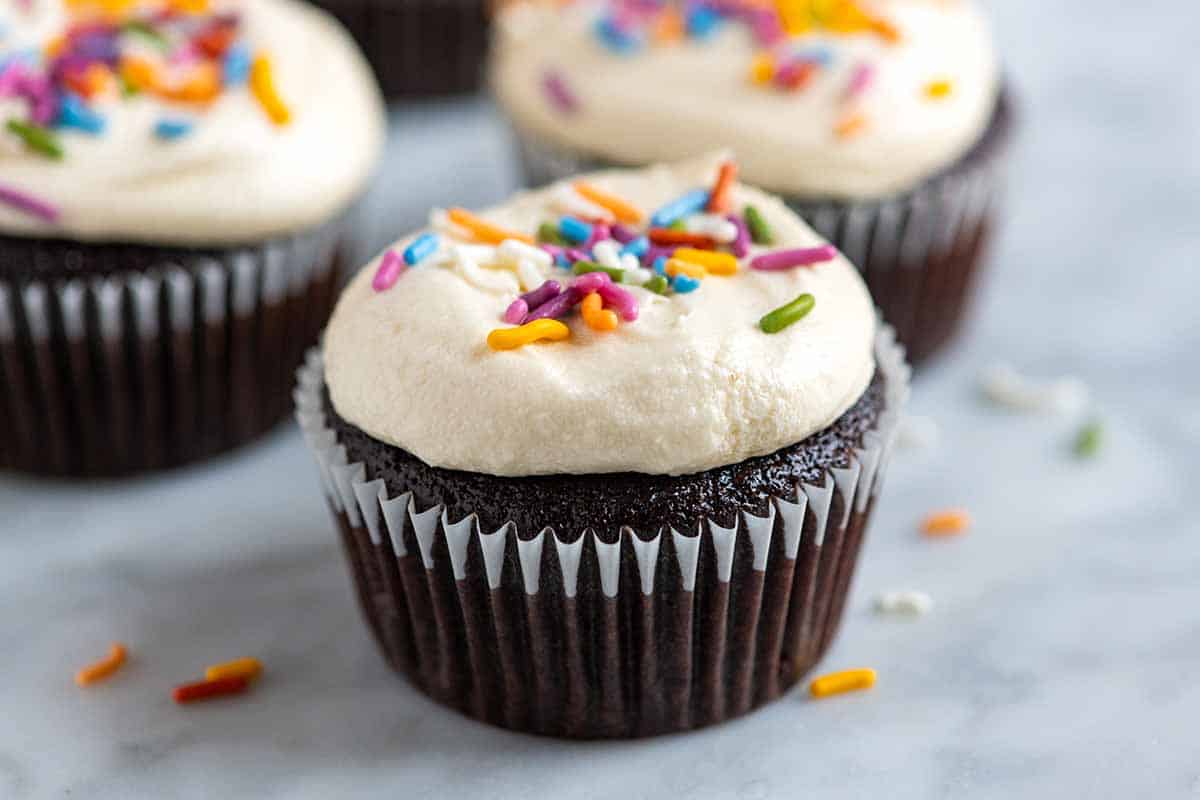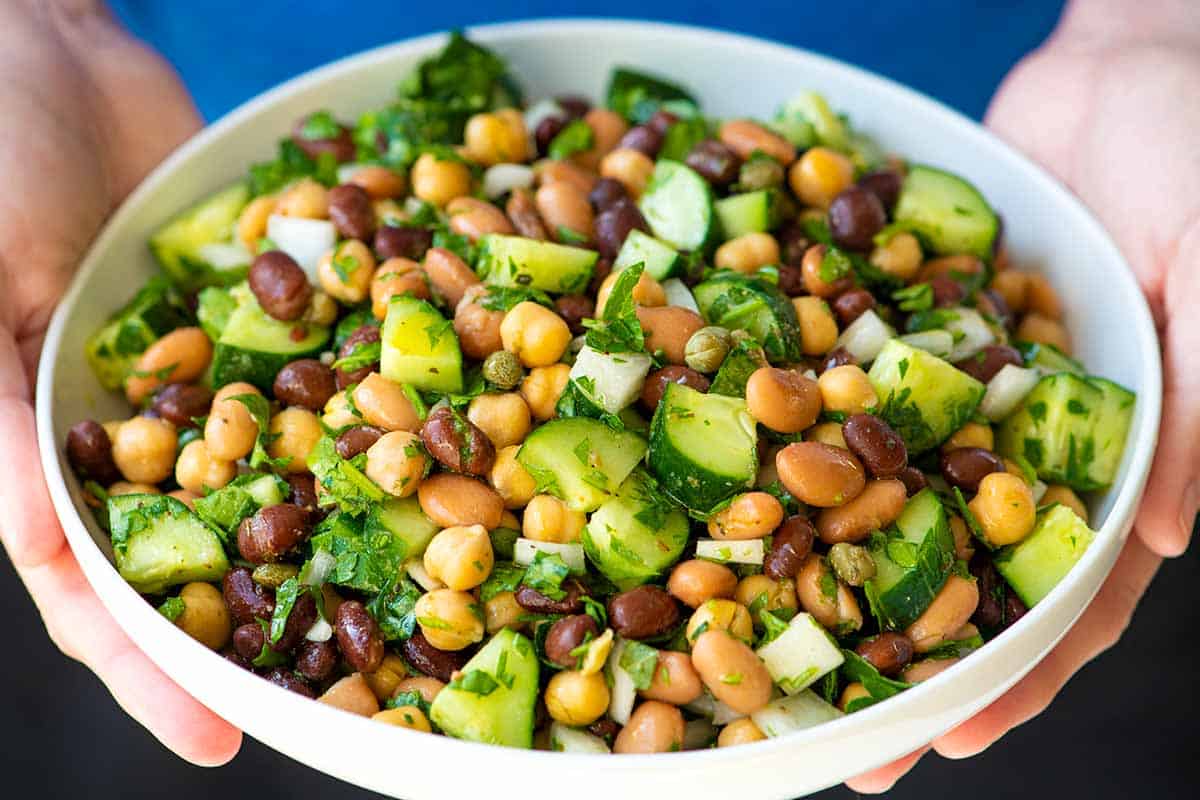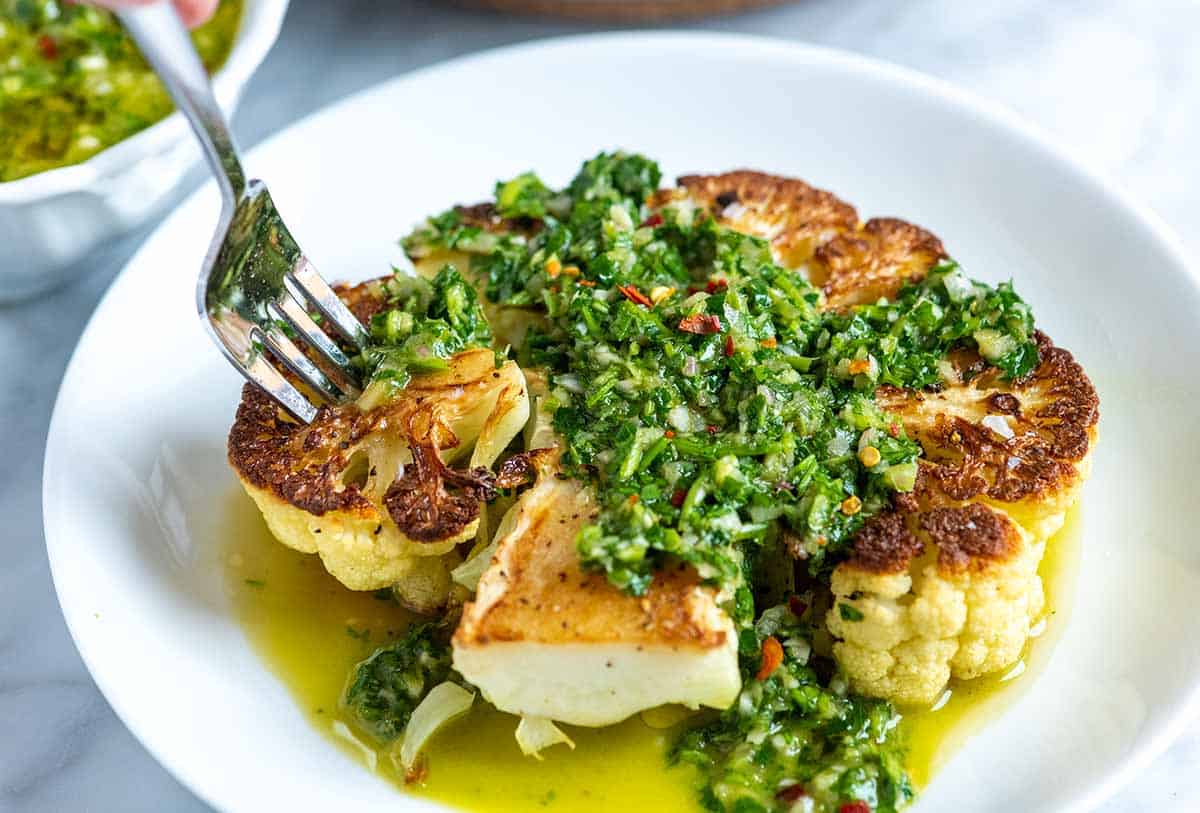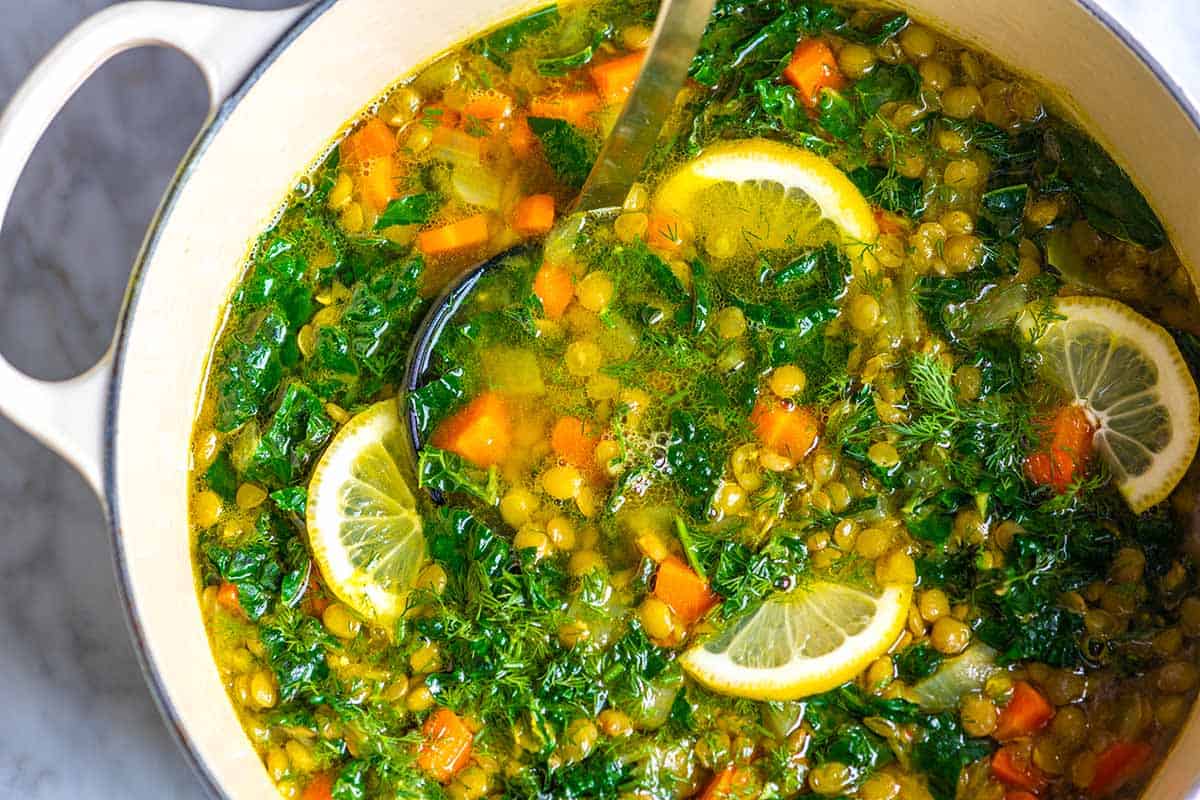 Tour Our New Kitchen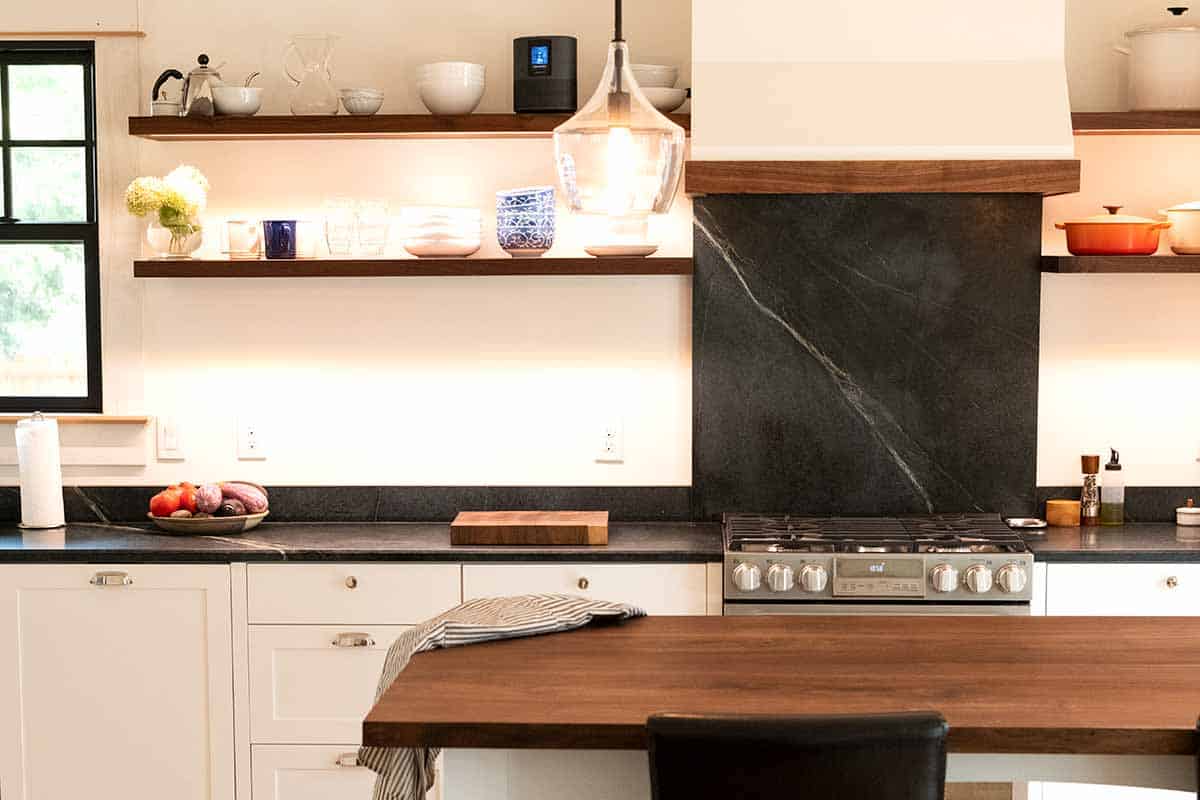 Previous Post: 20 Summery Side Dishes
Next Post: Giveaway: Personalized Plate Set (Set of 4)