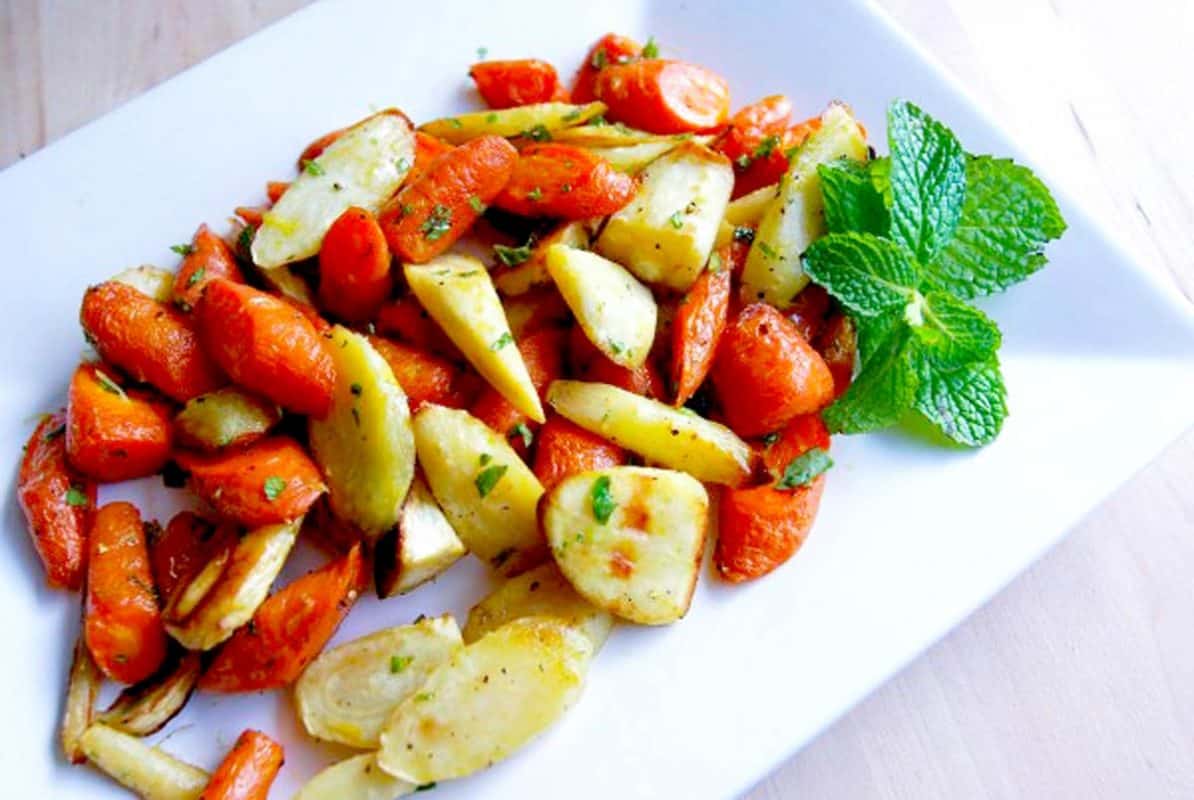 Easy Roasted Carrots and Parsnips with Mint
When choosing parsnips, select parsnips that are firm, with no soft spots or bruises. Stay away from parsnips that have lots of hairy secondary roots.
You Will Need
1 pound carrots, peeled (4 to 5 medium)

1 pound parsnips, peeled (4 to 5 medium)

3 tablespoons extra-virgin olive oil

Salt and fresh ground black pepper

2 tablespoons chopped fresh mint, dill or basil
Directions
Heat the oven to 425 degrees F and line a baking sheet with aluminum foil. Cut carrots and parsnips into 1-inch chunks. (Depending on how wide the thicker ends are, you may need to slice each stick in half, lengthwise).

Toss onto the baking sheet with the olive oil and about 1/2 teaspoon of salt and a few grinds of pepper. Make sure the carrots and parsnips are coated then spread out into one layer. Roast, stirring twice, until they are tender with edges that are lightly browned, 25 to 30 minutes. Toss with mint and serve.