A few of our favorite things
Can you believe it has been 8 months already, we sure can't.  Ever since August 2009, when we bought our domain name, found a hosting company and installed WordPress, we have been growing in confidence and statistics.  For those of you who have been with us for a while now, you have seen our site grow in number of posts, through the many tweaks of look and feel and hopefully an increase in variety to keep everyone (including ourselves) interested.  We have been blessed to have such incredible feedback from friends, comments and our favorite, emails.  We have even seen some take it a step further and write about us and Inspired Taste on their very own blogs.  Having the opportunity to read what others say to us or even about us has helped Adam and I understand even more why we enjoy Inspired Taste so much and it pushes us even more to do our best and what we love.  So much so that 8 months ago, we never thought we would actually write what I am about to write.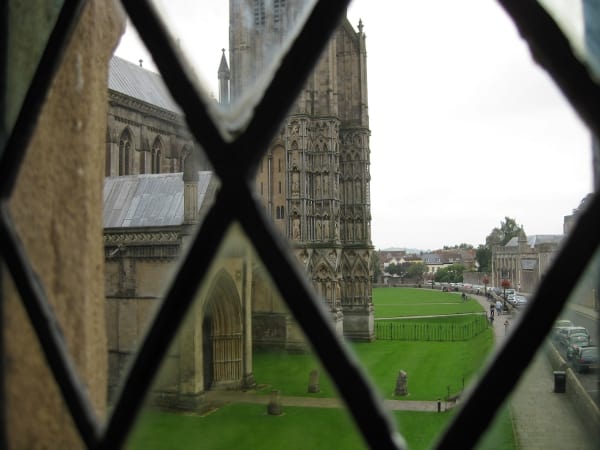 (Cathedral Window, England)
With that said, on April 5 I, Joanne, am going to attend my very first class of culinary school! Yup, that's right, I'm going.  I am excited, nervous, a little overwhelmed, wondering how big the hat will be and more than anything ready to give it a try.  Our weekly meeting times in the kitchen and your feedback has given both Adam and I the confidence to do what we love and to consider other things that we never even thought of.  It is a great feeling and one that we can only hope many of you feel as well.
(Virginia Wine Country, near Kluge Vineyard)
Now, to the post.  I mentioned some of the emails we have received.  Most of those emails are full of kindness or are just asking a quick question related to a recipe, but others seem to carry a similar theme.  Many emails we receive mention they love what we do, but given the utensils they have in the kitchen, space or availability of food they feel they are unable to attempt our recipes.  Now, as two people who read cooking magazines, cook books and watch the occasional cooking show, we completely understand where they are coming from.  Kitchen gadgets, appliances  and certain ingredients can be pricey and sometimes it is just not an option to go out and buy the best new mixer or the extra $10 bottle of as everyone says "real" or "good" vanilla extract.  We probably spend more money on our kitchen than any other room of our condo, even so, we do not have most of the appliances so perfectly placed on the counters of all those cooking shows (we wish we did, but don't).  We have instead tried our very best to get by with the basics for the sake of our bank account as well as counter space!   Plus, Adam and I have always taken the perspective of saving as much money as we can for travel so the more we save in the kitchen, the more we get to travel (see: various places we have traveled above). Over time however, we have acquired some pretty cool kitchen gadgets which do not cost you an arm and a leg and are great for any kitchen.  As for ingredients, we do splurge every now and then, but there are so many ways to substitute different ingredients.  Often when we read recipes, we look for the method rather than the actual ingredient list.  We also use "The Flavor Bible"  (shown below) all the time to help us with what foods compliment each other and often find ourselves experimenting and using trial and error!
Here are a few of our favorite kitchen gadgets:
From top left:
Martha Stewart Collection Cookware, Enameled Cast Iron Round Pot, 7 Qt. Macy's $79.99 (Great for braising, soups, and cooking in the oven and a lot less money than the popular brand, Le Creuset)

Cuisinart ® Smartstick ® Hand Blender, Crate and Barrel $49.95 (Since this comes with a mini processing bowl, this can accomplish many of the same tasks requiring a large and expensive food processor)
Microplane ® Grater-Zester, Crate and Barrel $15.95 (Our favorite gadget by far, we use our microplane to zest citrus all the time to brighten up a dish and add flavor)
Cuisinart ® 5-speed Hand Mixer, Crate and Barrel $39.95 (You won't find a stand mixer in our kitchen, we just cannot afford one, so we make do with a simple and small hand mixer)
Martha Stewart Collection Non-Skid Mixing Bowls with Measurements, Set of 3, Macy's $44.99 (This set of bowls are used every time we bake and clean up well)
Wüsthof ® Classic 8" Chef's Knife, Crate and Barrel $99.95 (We admit, this is not cheap, but worth the money if you can afford it.  Prepping will be faster and much safer with a high quality knife, but you do not need a whole set)
"The Flavor Bible," Amazon, $22.14 (If you don't have an ingredient available or you find it too expensive, use the knowledge of great chefs to guide you and find out what flavors work well and compliment each other)
GROLAND Kitchen Island, Ikea, $199.00 (We have a small kitchen with little counter space, this kitchen island has doubled our counter space and probably improved our marriage with less arguments about bumping into each other all the time)
Martha Stewart Collection 5-Piece Bakeware Set, Macy's, $29.99 (Buy your cookware / bakeware in sets, it is so much cheaper)
Don't forget to watch our FIRST VIDEO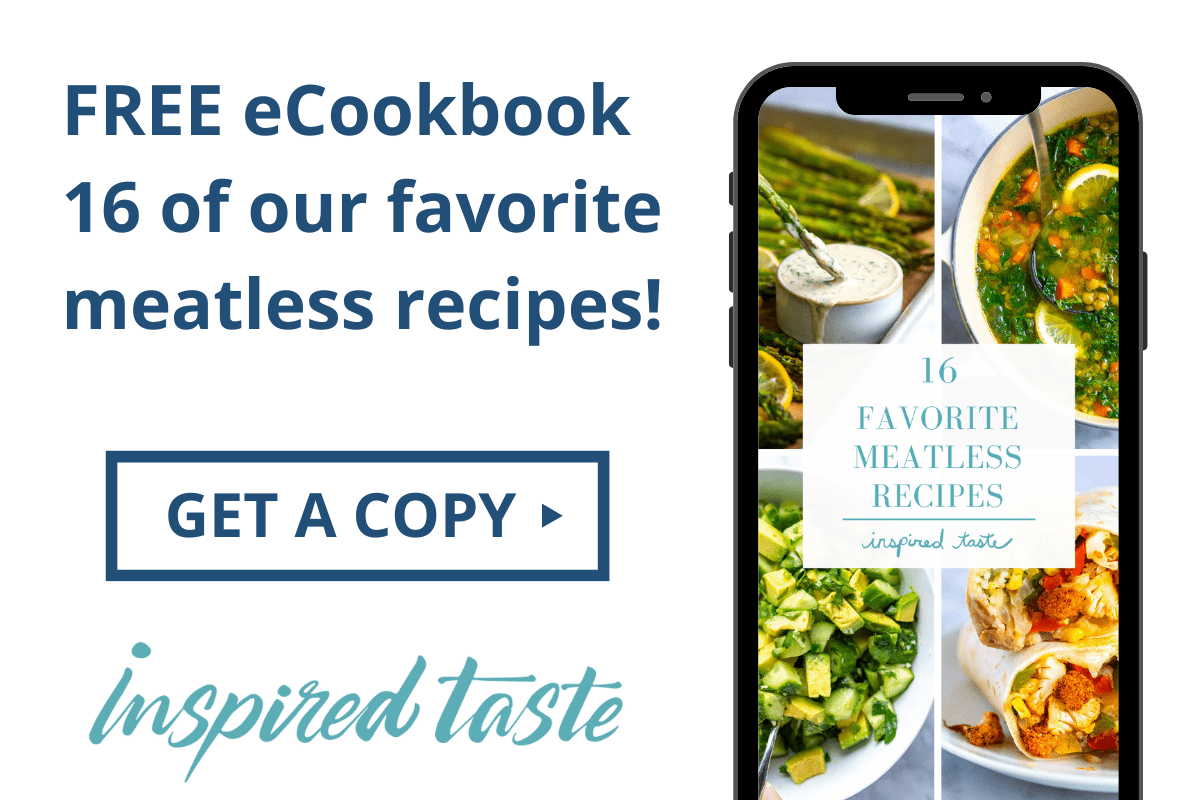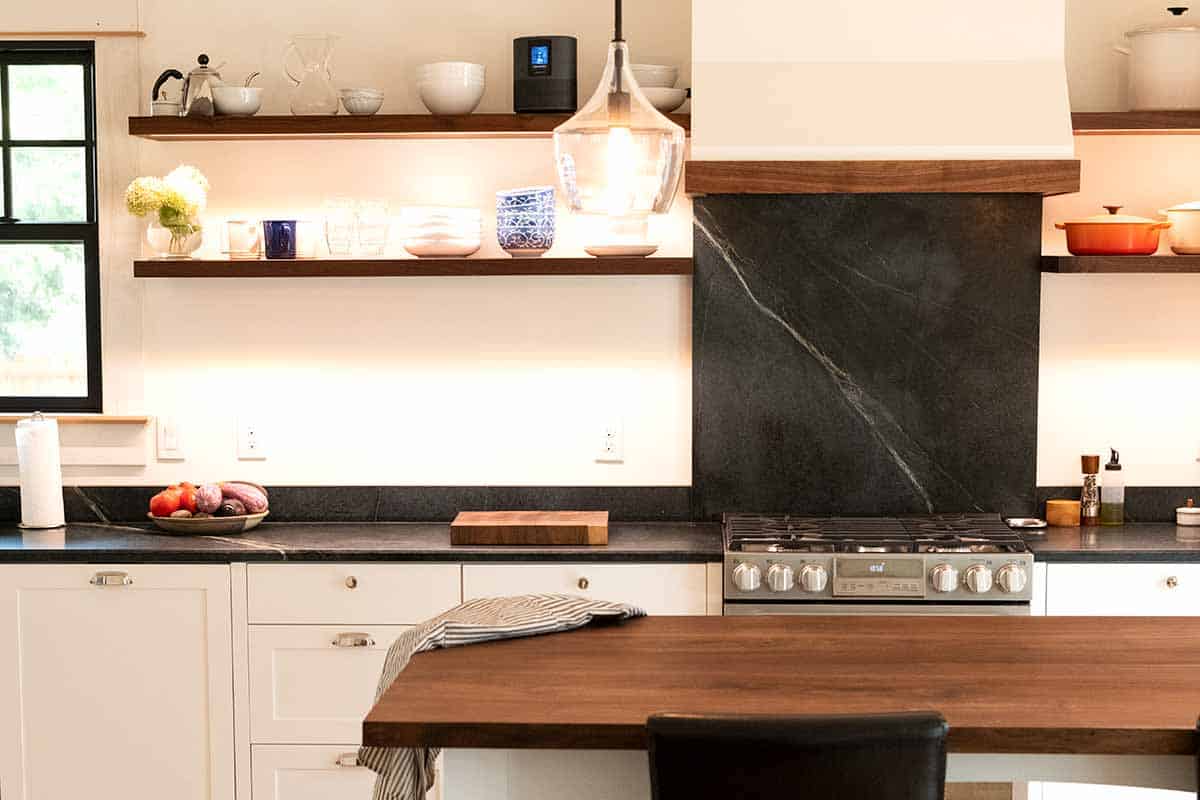 Take a look around where we create recipes and videos!
Previous Post: A Baby Shower: The Food
Next Post: Set the table for a soiree