Things have been rather exciting around here over the past few weeks. We are now officially an Aunt and Uncle to a beautiful baby girl, are currently adjusting to life after a fantastic vacation in California AND have been preparing for Joanne's very first day of culinary school (to start this weekend). YAY!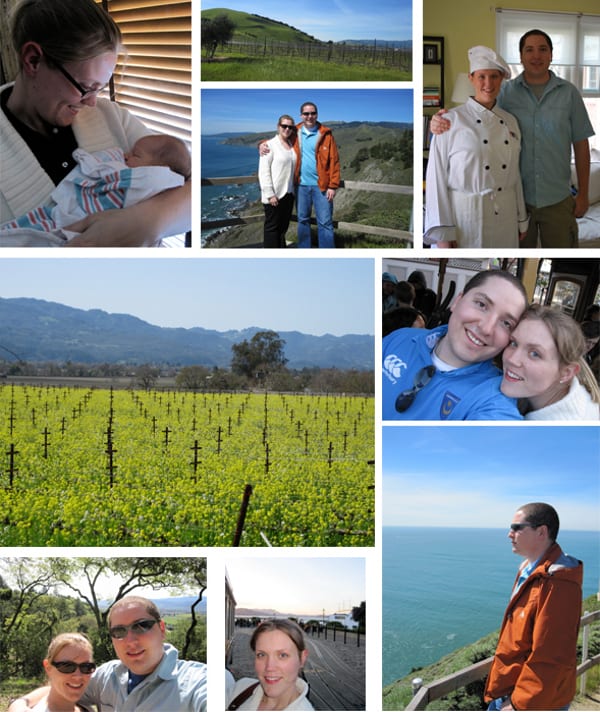 All of the good news, plane rides, baby cheeks and sparkling new culinary uniforms have distracted us a bit so we have a really simple recipe for you today. Last week, we told you about our insanely high inventory of nuts and dried fruit … well, guess what, we used some more up with this recipe.
Simply add finely chopped apricots and toasted walnuts to tangy goat cheese for a ridiculously tasty cheese spread.  Drizzle just a touch of honey on top for a bit of sweetness then serve this at your next family or friend gathering and you will be one popular host / hostess.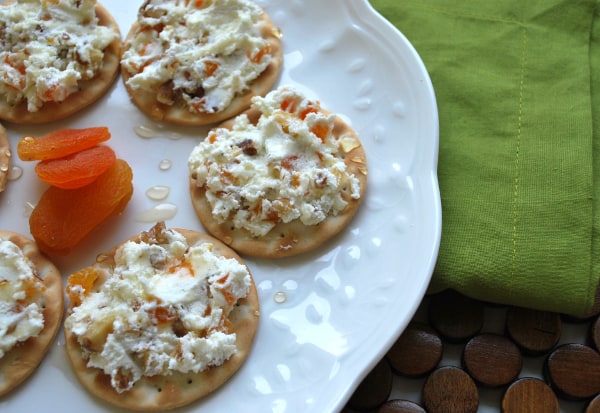 Goat Cheese with Apricots and Walnuts
5 ounces goat cheese
1 ounce (6-8 apricots) dried apricots
1 ounce (1/4 cup) walnut halves
16 thin crackers
honey
In a dry pan, toast the walnuts over medium heat for about 3-5 minutes – Watch the nuts carefully as they can burn easily.  Finely chop  the apricots and toasted walnuts then add them to the goat cheese.  Stir the mixture until the apricots and nuts are evenly dispersed.  Spread some onto a cracker and drizzle with a touch of honey.