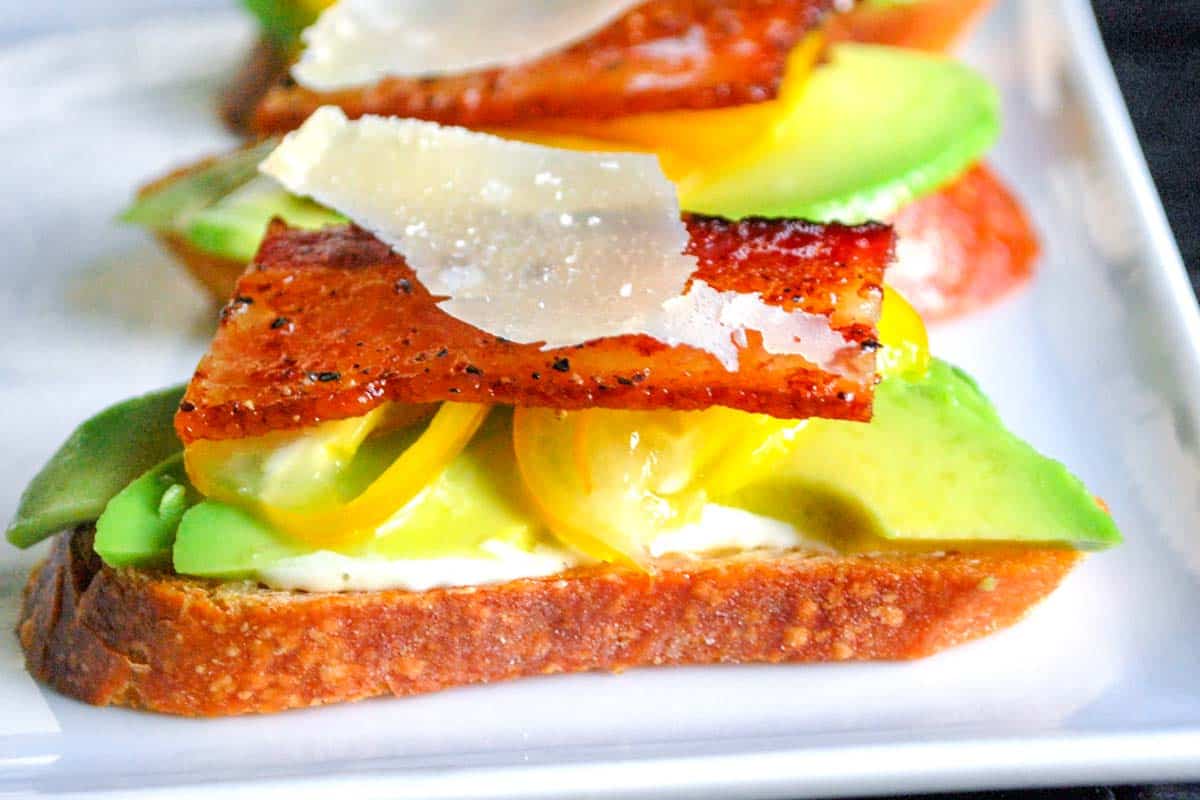 Bacon, Tomato and Avocado Open-Faced Sandwiches
I love making these open-faced, but you can easily swap the baguette for a different bread and turn these little avocado sandwiches into full-size. We bake our bacon — to see how, take a look at our tutorial for how to bake bacon perfectly every time.
Makes 12 small sandwiches
You Will Need
Sandwiches

12 slices French loaf, on diagonal

1 tablespoon extra-virgin olive oil

4 slices thick cut bacon

Lemon garlic mayonnaise, recipe below

1 ripe avocado, sliced

1 tablespoon lemon juice

12 cherry tomatoes, sliced

Parmigiano-Reggiano cheese

Salt and fresh ground black pepper
Lemon Garlic Mayonnaise

1/2 cup mayonnaise

1/4 teaspoon grated or finely minced garlic

1 teaspoon lemon zest

1 tablespoon lemon juice

Salt and fresh ground black pepper
Directions
Bake Bacon

Position a rack in the lower third of the oven. Heat the oven to 400 degrees F. Arrange bacon slices onto a rimmed baking sheet lined with aluminum foil. If you have one that fits, place a rack inside the baking sheet then arrange the bacon slices in one layer on top. Season with fresh ground pepper.

Bake until the bacon is golden brown and crispy, 15 to 20 minutes. The exact baking time will depend on the how thick your bacon is and how crisp you like it. Drain on paper towels then cut each slice into thirds.