If we had planned this better, we could have made a huge decadent birthday cake to celebrate my birthday, but sadly, we did not.  Instead, we took some time to relax, have a fantastic BBQ with family where we made what could have been the best burger ever (to be posted shortly) and play with our loving cat, Marmalade, because let's face it, she is family too.
I have also been spending all of my time dreaming of the moment when UPS drops off my absolutely fantastic birthday present purchased by the best husband ever, yes, Adam (if it was not Adam, that would have been quite awkward).  He bought me something I have dreamed about since high school, almost bought on numerous occasions, but always backed out and that seriously makes me drool whenever I see one at a store, on TV and worse, in someone's kitchen (makes for quite the embarrassing moment … it's not good when you envy your friends for having something you want … but, I do … only with this particular thing though … I feel badly about it … but it's true … so so true).  Anyway, here it is .. I would take our own photo, but it isn't here yet, it should be later today (oh, please Mr. UPS Man, please deliver it today).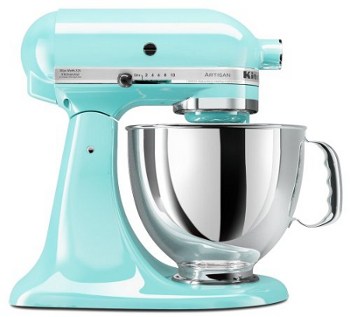 Isn't my husband wonderful?  Now, I have to devise my plans for what to make … I am thinking Angel Food Cake first, maybe with chocolate chips??  Or cookies, I love cookies, pizza dough would be fun… so many possibilities!
Leave a comment with a suggestion, becasue the moment that baby gets delivered, the mixing begins … I hope our neighbors don't mind the sound of whipping egg whites at 1am in the morning…