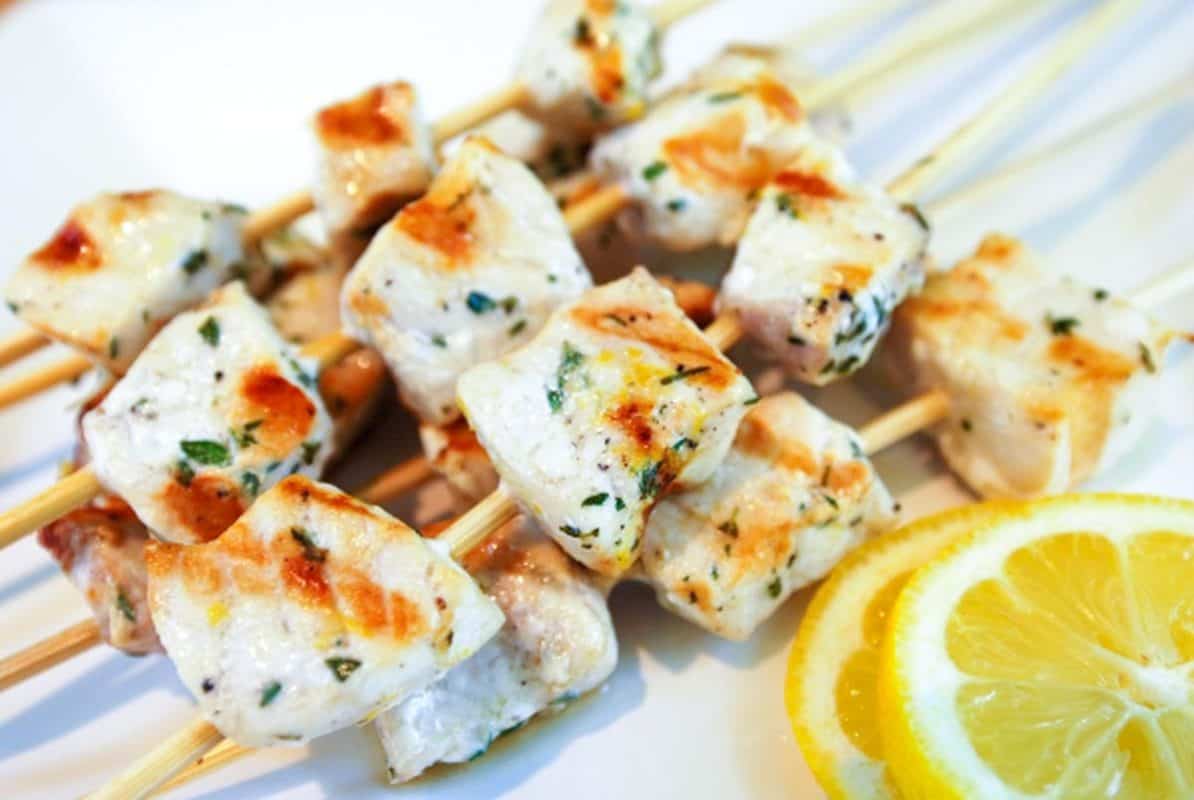 Lemon Pepper Grilled Swordfish Kabobs
If you cannot find sustainable swordfish. Try this recipe with Mahi Mahi or Striped Bass.
Makes 4 servings or 8 kabobs
You Will Need
2 swordfish steaks, 6 ounces each

2 tablespoons extra-virgin olive oil

2 teaspoons lemon zest

1/2 teaspoon pepper

1 1/2 teaspoons anchovy paste

1 tablespoon chopped fresh thyme

8 wooden skewers

2 lemon wedges for serving
Directions
Cut swordfish into 1-inch cubes then add to a resealable plastic bag. Add the olive oil, lemon zest, black pepper, anchovy paste and thyme to the bag then seal. Gently massage the bag until the marinade is well mixed and the fish coated. Place the bag onto a plate and refrigerate for 1 hour.

Meanwhile, submerge the skewers in water so they soak.

After 1 hour, heat grill to medium-high heat (or place a grill pan over medium heat).

Divide the swordfish cubes between each skewer then grill until just cooked through, about 2 minutes per side. Transfer to a serving plate and squeeze lemon juice over the fish.