It could be said, that Adam and I can be random at times … for example, when we first moved into our lovely little condo with a fireplace, we immediately went out for wood, matches, graham crackers and marshmallows to make s'mores, it was the middle of the summer and probably upwards of 95° F outside …. or the multiple times that we spend hours into the night  de-boning chickens and then make stock ( I know, the chicken one was weird, but I just learned how in class and needed my practice) … or the time when we embarrassed ourselves and those who love us when we made our first video:
[vimeo width="600″ height="450″]http://vimeo.com/9766768[/vimeo]
… or there was last night when I turned to Adam and asked if he would be interested in buying a food truck, he looked at me, looked at the web page of used food trucks that I had found and said "hmm, that sounds fun!"  So, it got me thinking… if we had our own food truck, what the heck would we sell???
We could do burgers … like this delish Queso Blanco Burger topped with fresh pico de gallo and avocado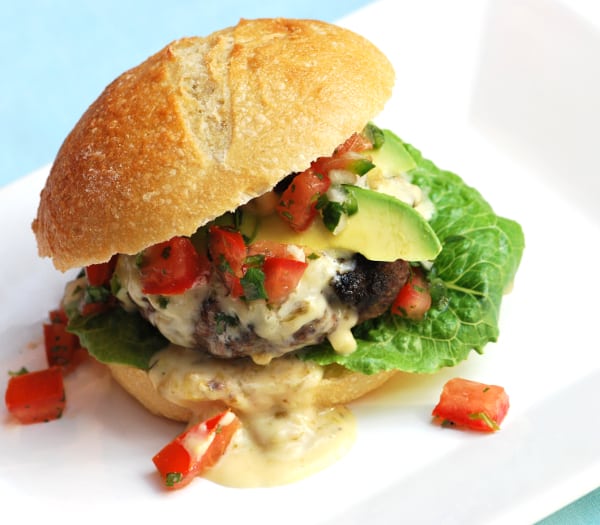 Or, this Agave Salmon Burger with Chipotle Mayo, that might bring the crowds?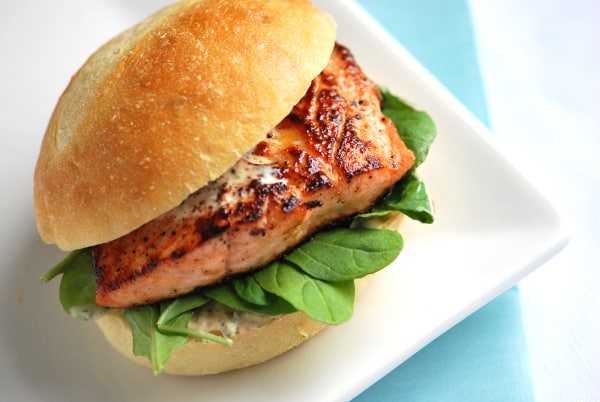 Or, we could sweeten it up a bit with some S'mores Pops?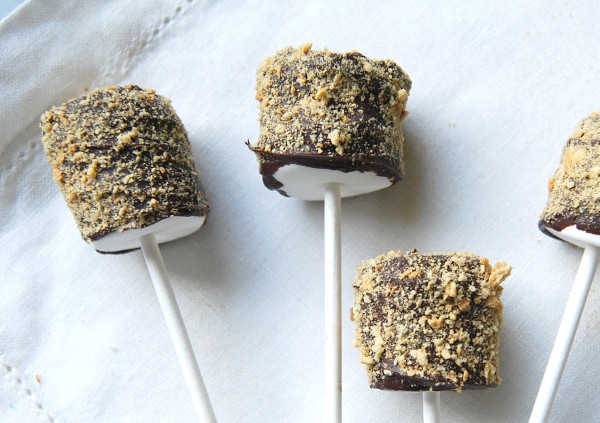 We could even do soup??? Like Adam's Pho, a Vietnamese Noodle Soup…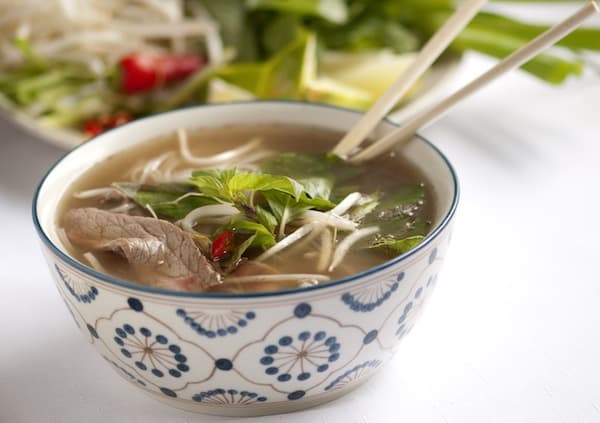 What do you think?  Are we crazy???  Do you think we should start perfecting some food truck worthy recipes or should we all just forget this ever happened …