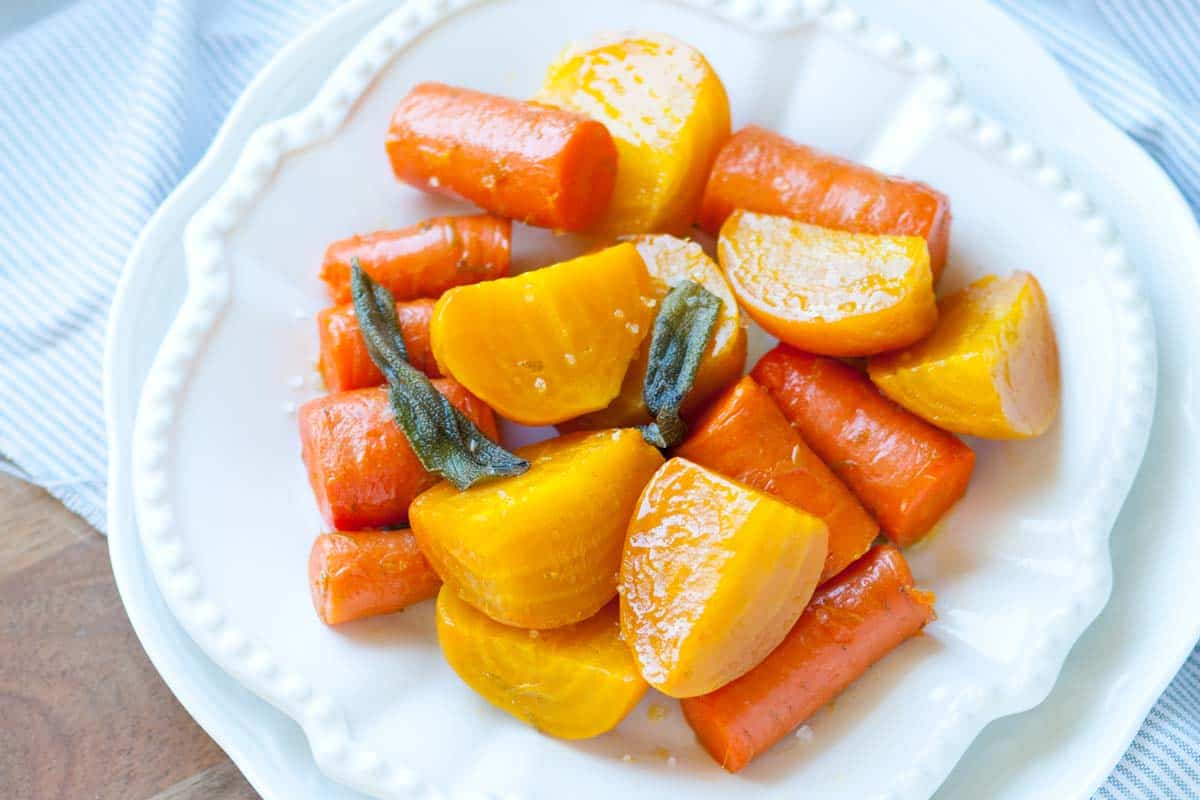 Roasted Beets and Carrots Recipe with Sage
Par-boiling the beets before roasting helps us to peel them. After some time in boiling water, the peels practically fall away from the beets. You can skip par-boiling and use well scrubbed and rinsed vegetables instead.
We're happy to eat these roasted beets and carrots directly from the roasting pan, but they make a great side dish or are perfect served on top of an arugula salad with creamy goat cheese.
You Will Need
1/2 pound yellow beets, without tops (2 medium)

1/2 pound carrots, peeled (3 medium)

2 garlic cloves, smashed

4 sage leaves

1 sprig fresh rosemary

2 tablespoons extra-virgin olive oil

1 1/2 tablespoons white wine vinegar

Salt to taste
Directions
Heat oven to 400 degrees F.

Add the beets to a medium pot of simmering water, seasoned with salt. Cook until just tender then remove from the water and plunge into an ice water bath to cool. Once cooled, peel the beets then cut into halves or quarters, depending on preferred size. Cut carrots to a similar size.

Add beets and carrots to a roasting pan and toss with the smashed garlic, sage, rosemary, olive oil, white wine vinegar and about 1/4 teaspoon of salt. Place into the oven and roast for about 30 minutes or until the beets and carrots become slightly golden and are tender.

Serve as a side dish or on top of an arugula salad or add some crumbled goat cheese.