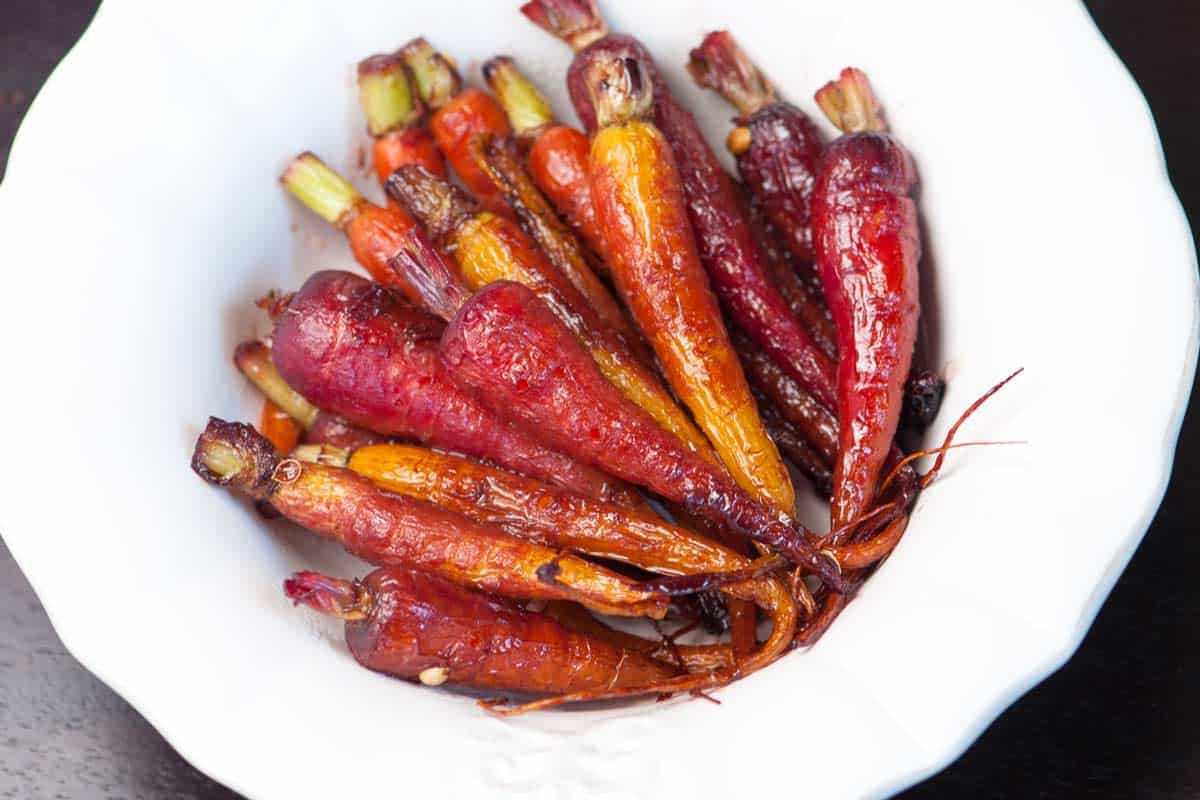 Easy Pomegranate Glazed Carrots Recipe
The pomegranate juice adds a little tartness to sweet tender carrots. We love these served hot and at room temperature.
You Will Need
1 tablespoon olive oil

1 pound carrots, scrubbed and rinsed

1 cup pomegranate juice

1 cinnamon stick (3-inch)

1/2 teaspoon sea salt

1/8 teaspoon black pepper

1 tablespoon butter
Directions
Heat the olive oil over moderately high heat in a wide skillet or cast iron pan. Toss in the carrots and cook for 5 minutes. Add the pomegranate juice, cinnamon stick, salt and pepper then simmer, uncovered, stirring occasionally until the carrots are tender and the liquid has reduced down to a glaze; about 20 minutes.

Remove the pan from the heat and swirl in the butter until melted. Discard the cinnamon stick and serve.