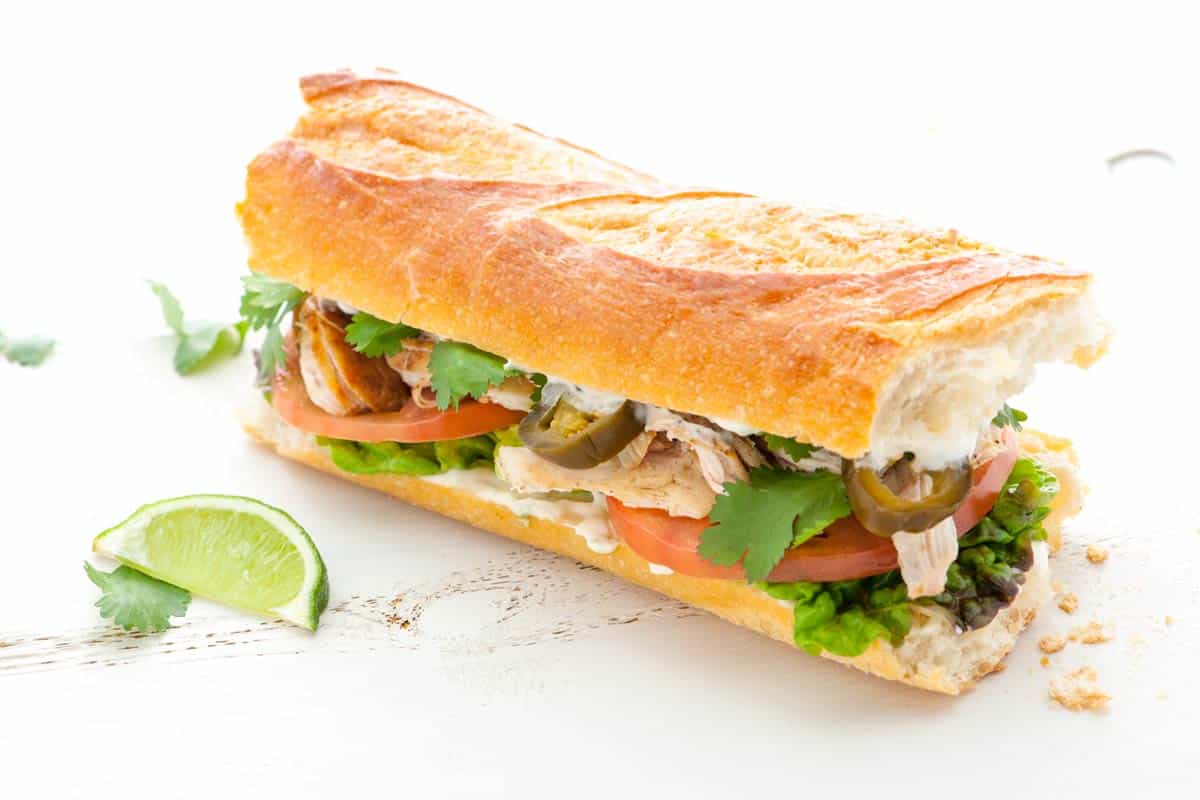 Spicy Shredded Chicken Sandwiches with Lime Mayonnaise
You can buy precooked rotisserie chicken and shred it for these sandwiches. Or, if you have the time, make your own shredded chicken. Here's our favorite recipe that makes unbelievably tender chicken.
You Will Need
1/2 cup mayonnaise, see our recipe for homemade mayonnaise

1 lime

Salt and fresh ground black pepper

1 baguette

1 cup shredded chicken, warmed

4 red lettuce leaves

4 slices tomato

Handful of cilantro leaves

1/4 cup pickled jalapeño slices or more
Directions
Make Sandwiches

Slice the baguette in half to make two smaller baguettes then slit them lengthwise, and then use your fingers to hollow out the insides, making a trough in both halves.

Generously spread the inside of the bread with mayonnaise. Start from the bottom portion of bread, layer the rest of the ingredients. Close the sandwiches then cut in half for easy eating.