"I cook because that is how I show that I care. I cook because it nourishes the people that I love. I give of myself when I cook in one of the few ways that I really know how to share what's in my heart, especially when I don't have the courage to find the words to express my feelings." (Wendi, Why We Cook)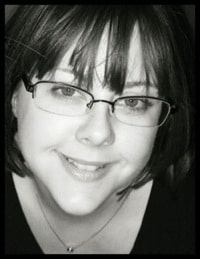 Wendi wrote the post Why We Cook back in March of 2010, it touched us then and it touches us now, shedding light as to why we knew Wendi was the perfect person to kick off a series of interviews with fellow food bloggers. You know the person that just sweeps you off your feet, that makes your heart just melt and that makes you smile so much, your cheeks start to hurt? – that is Wendi.
If you love a good story, look for honest writing and enjoy reading a blog, not just for the content, but also for those who are behind it, take a browse through Bon Appetit Hon, we know you won't be disappointed.
When did you first become interested in cooking, has it been since childhood or did it start later in life?
I found my way into the kitchen later in life.  I was newly married and my husband was deployed to Iraq so I found myself needing something to do.  Up until that time, I had been living a Lean Cuisine life. My primary food groups were cereal, sandwiches, and frozen meals.  But I knew that it didn't have to be like that.  So I started paying attention to cooking shows and took baby steps.  The first "fancy" meal that I successfully made was Ina Garten's Beef Bourguignon.  It gave me the confidence I needed to keep plodding along in the kitchen, to learn from my stumbles, and to know that I COULD prepare a satisfying meal from scratch.
How do you decide what to cook or bake – Are you a planner or are you more spontaneous like Adam and I?
Anyone who has ever met me will attest to the fact that I am a planner.  I wish I could be more spontaneous with my cooking but the thought of walking in the door at the end of the day and not knowing what's for dinner makes me uneasy.  I plan out the meals and then use that to make my grocery list for the week.  I pretty much stick to the plan most of the time but there are occasions when I'll forget to defrost something or just don't have the energy to cook and then I'll look for either an easy substitution or I'll pull out some leftovers.  We always have some of those lurking around.
Is there anything that scares you in the kitchen – Anything you are afraid to attempt at home?
Is there anything that scares me in the kitchen?  Goodness, most everything at one time or another has intimidated me.  Some of these fears, like beets and gauging the doneness of meats, I have overcome.  Others, I still struggle with.  Bread making remains firmly on the top of that list.  For the life of me, I have a terrible track record with yeast.  It's like it smells my fear and knows that it will get the best of me every time.
How many cookbooks do you own, is there any you just couldn't live without?  How about blogs, are there blogs out there you just have to read daily?
I currently have 12 cookbooks on the shelf but I am terribly fickle when it comes to my loyalty to them.  I've recently started breaking up with cookbooks that I haven't developed a lasting relationship with.  My house is small and I can't justify shelf space for a cookbook that doesn't make an impression on me.  I have a feeling that some of the remaining 12 will be finding a new home at some point in the future as well.  In addition to the cookbooks, I have folders of recipes that I've printed online or ripped from magazines.  There are dozens, if not hundreds, of recipes in those folders.  The thing about food blogs and websites is that every day somebody is posting a recipe that I will want to try.  Initially, I started out with just a small handful of food blogs bookmarked.  They were mainstream, successful bloggers and for a long time they defined what I knew of the food world.  And then I got active on Twitter and in the local food blogging community and my view of the food world expanded exponentially.  I just checked and my blog reader has 156 subscriptions, mainly food sites.
If we could, we would travel with our microplane, is there any kitchen gadget or appliance you feel the same way about?
I have the same feeling towards many of my kitchen tools.  I'm currently over the moon in love with my new dutch oven which has been a long awaited dream come true.  But if I have to pick just one thing, I'm going with my spring loaded tongs.  They are the unsung hero in my kitchen.
What comes to mind when you hear the word bacon?
Is this a trick question?  J'adore bacon.
For more information about Wendi and her blog, be sure to visit her blog, Bon Appetit Hon, follow her on twitter @bonappetithon or check out her Facebook page by clicking here.
Thank you, Wendi!