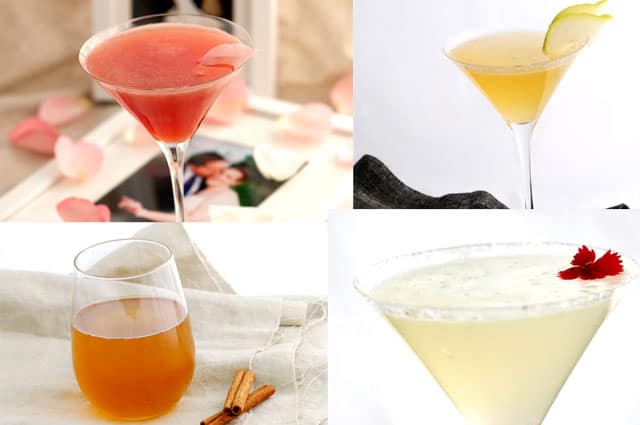 Looking for Valentines recipes? Why not try one of these cocktail recipes?
Adam and I are usually your wine drinker, but sometimes, when when we are in the mood for something special a cocktail does the trick.  We like simple, clean cocktails, nothing too heavy, nothing too sweet.  If it is supposed to be served cold, we want it cold and if warm, we want it with a blanket and a fire.  So, for Valentine's weekend (read: we would say day, but prefer to extend into a whole weekend, because, well, why not?), we will probably give one of these cocktails a try:
In the mood for something warm with a touch of spice?  Give our Spiced and Spiked Cider a try.  Served warm, we simmer apple cider with cinnamon, star anise and cloves then add spiced rum and orange for what turns out be be a very happy cocktail.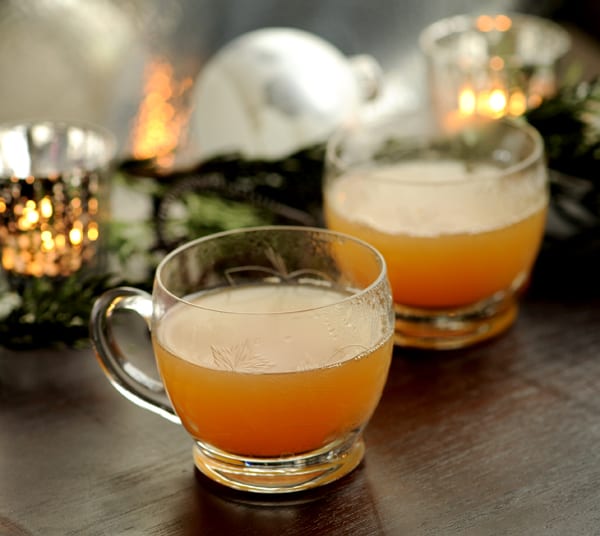 Or, you could always warm up with what our friends served at their November wedding, Winter Fruit Punch, a delicious concoction of apple cider, rum, maple syrup and orange.  We have had it served cold, but are pretty sure warm would be a good way to go.
Another favorite, a Pear Martini, following our love of pears could go down well (see: our recipe for Easy Wine Poached Pears as well as our Pear and Vanilla Muffins).  It is a mix of vanilla cognac, fresh pear, light rum, honey and for a touch of sparkle, champagne.  Sounds to us like the perfect way to impress, don't you think?
Maybe the more traditional, but exquisite route is more your take? Lemon Drop Martini anyone?  Not too tart, not too sweet, packed with freshly squeezed lemon juice (showing your date that they are worth extra effort) followed with the touch of homemade lemon sugar for the rim — yes, please.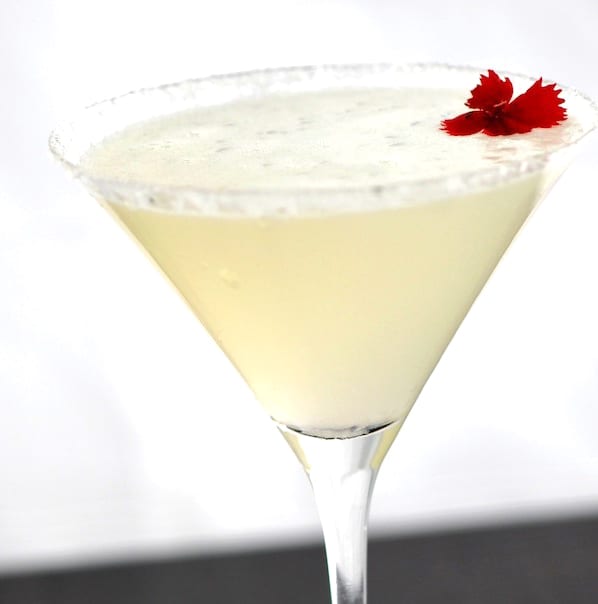 You could always do something a little different.  We experimented with watermelon and tea in a cocktail, it came out light, refreshing and had the most beautiful pink hue to it.  You pick your favorite tea (or your loved one's) for a truly personalized drink.
No matter what you choose to serve, shake or sip, we think all of these would impress. For more cocktail ideas, look through our simple cocktail recipes.
So, get out those glasses and have a lovely Valentine's Day or, if you are like us, weekend!
Joanne + Adam