Let us introduce Kristy from The Wicked Noodle, since beginning her food blog just about two years ago, she has stolen the hearts of her readers, inspired us to get involved within our communities, gone to culinary boot camp, become a successful personal chef, judged cooking contests and managed to find the time to be warm, kind and supportive to aspiring food bloggers, us included. Not bad for two years, huh?  Plus, that is her photo up there – yeah, we want one too!
We were lucky enough to steal some of Kristy's time for an interview and are so happy we did.
When did you first become interested in cooking, has it been since childhood or did it start later in life?
It wasn't until I began having children and resigned from my corporate job that I even thought about cooking. With our income cut in half we could no longer afford to eat every meal in a restaurant so I needed to teach myself how to cook. As luck would have it, I found that I loved it and was actually pretty good at it!
How many cookbooks do you own, are there any you just couldn't live without?
I do own quite a few cookbooks; anything by Rick Bayless is a favorite. I mostly read cooking magazines, however. Fine Cooking and Bon Appetit are two of my favorites; both have recipes that never fail.
What has been the most surprising/exciting opportunity that has presented itself to you since starting your food blog?
There have really been so many unexpected opportunities that it's really hard to choose just one! I was handed over clients for a personal chef business for another chef who could no longer cook for them – a very unexpected career that just fell in my lap and came as a direct result of my blog. Co-judging a cooking contest in LA alongside two celebrity chefs was also great fun! It was a professional shoot and everyone on set was fun and have now become friends.
Other than salt and pepper, there are a few ingredients that must be stocked in our kitchen, one being fish sauce.  Is there anything that you just have to have on hand when cooking in your kitchen?
Hot sauce! I love to add a dash here or there to make a dish pop. Garlic is another must. And a squeeze of fresh lemon juice at the end of a dish can make all the difference.
One of our favorite things to do is read a fellow blogger's "About Me" page, we noticed you have two beautiful little girls; is spending time in the kitchen together something you and your family do often?  Do your daughters have any interest in cooking and baking?
Both of my girls love to watch and participate in both cooking and baking. I teach a kid's cooking class and they're always included as my helpers. When I'm cooking I often ask them if they know what vegetable I'm chopping or if they can recall what something tastes like. My youngest insists she wants to be a chef when she grows up!
We read that since starting your blog, you have had success starting a personal chef business; do you have any advice to others who may be interested in following a similar path?  hint, hint, we have been thinking about the idea a lot lately
As I mentioned above I was pretty much handed my first clients so I really had it easy in terms of starting out. I've really focused on listening to my clients and doing those extra little things that I know they appreciate. For example, one of my clients is less concerned about cost and wants very healthy and organic dishes. Another client wants to keep costs as low as possible so I plan her menu around which fresh meats are on sale which keeps her grocery costs low. These little touches are easy but go a long way to keeping my clients happy. The APPCA (American Personal & Private Chef Association) has a lot of great information for anyone just starting out.
For more information about Kristy and her many endeavors, be sure to visit her blog,The Wicked Noodle (love the name!), follow her on twitter @thewickednoodle or check out her Facebook page.
Thank You, Kristy!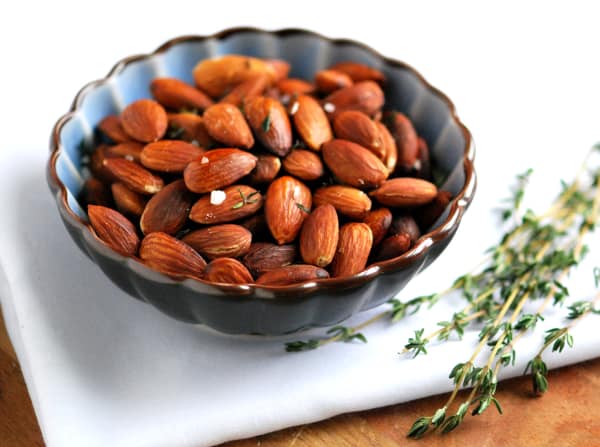 If your in the mood, check out our  Interview with Bon Appetit Hon.
– Joanne and Adam