Joanne and I couldn't be more excited to unveil our shiny new photography studio…..or I guess it technically should be called our living room.
You see, our condo is very boutique (aka. ridiculously small) so when we first conceived the idea of putting in a studio we both thought each other were crazy. I think our cat named Marmalade, nicknamed Marms, Puff, Fluff, or Beans among around a million other names, thought she was going to have to move out.
Well, here is the result. We love it!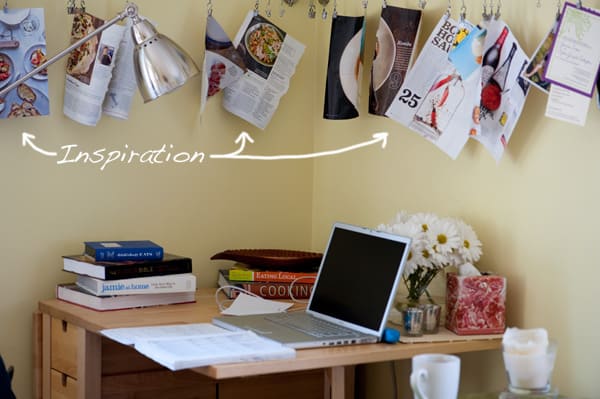 One of our favorite additions was our "inspiration wall" which is basically wires that are mounted to the wall that we can use to hang stuff.
Mostly we hang food magazine photos but if you look carefully in the picture we also put up our wedding invitations. Sidenote: We can't believe we are already approaching our second wedding anniversary on May 31st.
Pretty soon we won't be able to call ourselves a newlywed couple. I am not aware of a rule that specifies an exact length of time you can use the term.
Is there one?
Moving on….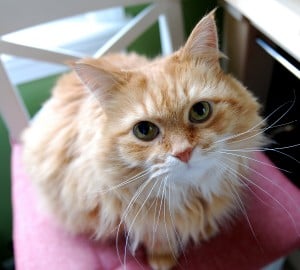 Here is another picture of Marmalade when she is not in her bed. This is a rare event  We were lucky enough to have the camera ready to record the sighting.
I really think she spends about 99% of her life in that bed.
Even when we were moving things around to create our studio she stayed in the bed to supervise. Although, I do remember her coming out to investigate and sniff the drill.
She LOVES drills for some strange reason.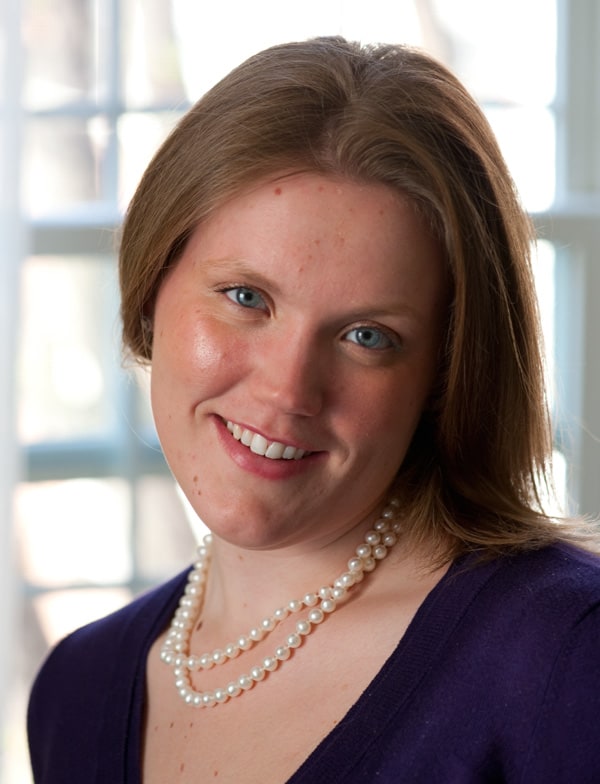 This picture has nothing to do with the studio but I just took this photo of Joanne a couple of weekends ago. Isn't she beautiful! I am so happy to be married to her.
She makes me smile and she loves making food.
I am one lucky guy.