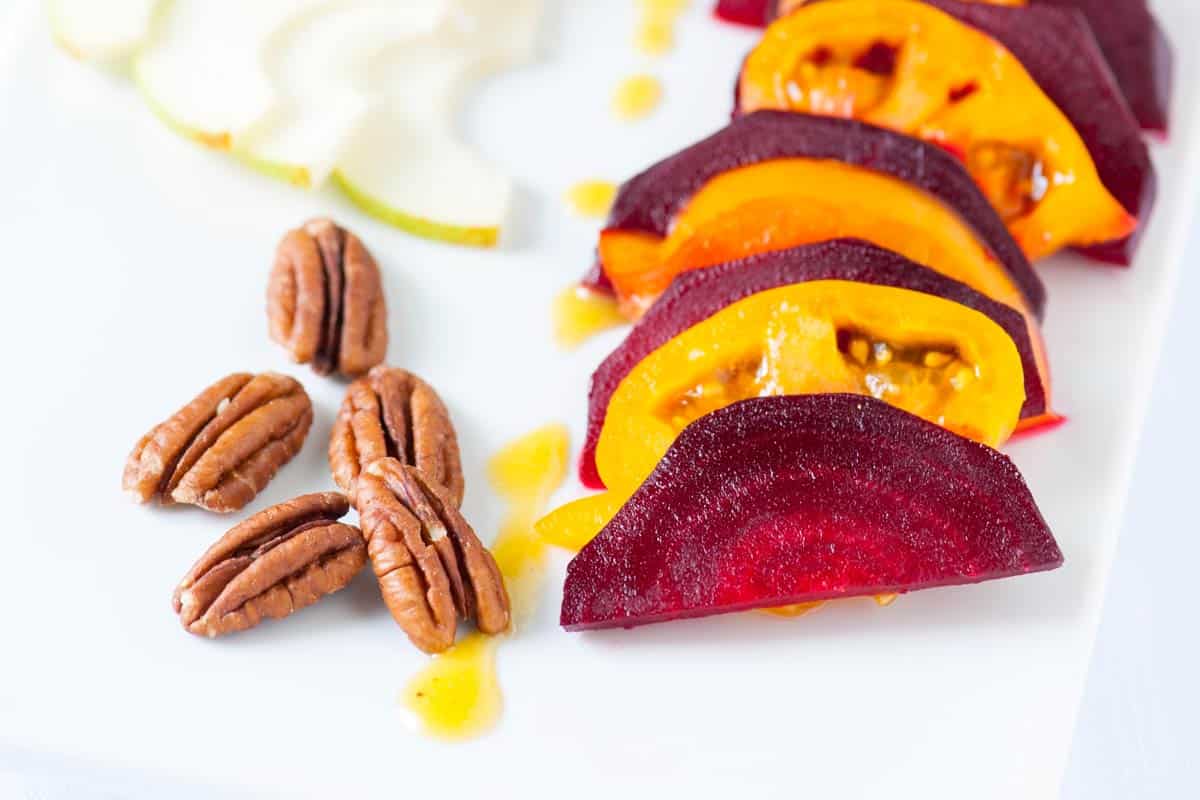 Roasted Beets with Pears and Tomato Salad
Instead of slicing and layering the salad, try cutting everything into small cubes or wedges. For a shortcut, use previously roasted beets often sold in larger grocery stores.
You Will Need
2 to 3 beets, scrubbed clean, green tops cut off

1 to 2 yellow tomatoes, cut into 1/4-inch slices

1 pear, thinly sliced

4 ounces fresh goat cheese

1/2 cup pecan halves

1 teaspoon Dijon mustard

1 tablespoon apple cider vinegar

3 tablespoons extra-virgin olive oil

Salt and fresh ground black pepper

Baguette warmed for serving
Directions
Place the beets into an aluminum-lined baking dish, cover tightly then roast in a 400 degree F oven for about 1 hour or until a fork can easily be inserted into the beets.

Cool then peel away the skin under running water. Slice into 1/4-inch slices and arrange on a platter, alternating the beets with tomatoes and pears.

Place the walnuts and goat cheese alongside the beets and tomatoes.

Make the vinaigrette by whisking mustard, apple cider vinegar and olive oil together then season with salt and pepper. Drizzle over the salad and serve with the warmed baguette.