Joanne and I have another update on the home remodeling front. Along with our shiny new studio we can finally announce that we have finished our kitchen remodel. Here is the before kitchen remodel picture. WARNING: It isn't pretty.
If you didn't notice the date of that last post, we are embarrassed to say that it was January 2010! Almost a year and a half ago!
If you must judge us on our lack of work ethic we have one excuse. It has been a really busy year. You can judge…we can take it 🙂
Below is a brief window into our kitchen remodel adventure – The first picture will show that we didn't start very well.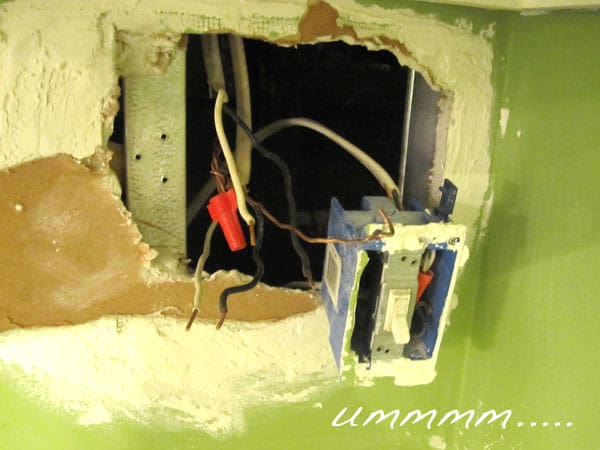 The picture above shows the first step to finishing the backsplash tiling job, prepping the electrical sockets. The picture says it all. I think the person who lived here before us thought they were a professional electrician and drywall expert. They were not.
Needless to say, we almost had two new permanent caves in our kitchen. The second hole is shown below.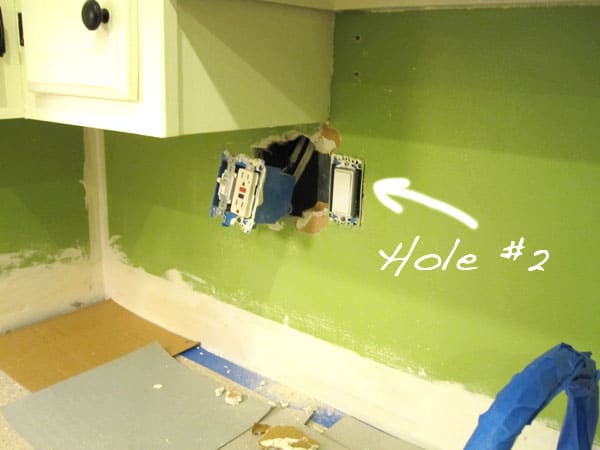 There isn't really any need to go through all of the details of our adventure but we did eventually work out how to patch the two holes. This was accomplished by going to Home Depot about seven times and having a a glass of wine or two in between efforts.
During this whole process Marmie was displaced to the only non-dusty spot in the whole condo (picture below), her bed on top of a box. If you saw our new studio post you will notice that she is pretty much in the same position as she always is.
I think she was taunting us.
You will also notice one of Joanne's new toys. A culinary torch! Although, I don't think we have used it for anything culinary yet. We had fun starting fireplace fires and toasting marshmallows just because we could.
Hopefully we will have a new exciting post to share when we use it correctly.