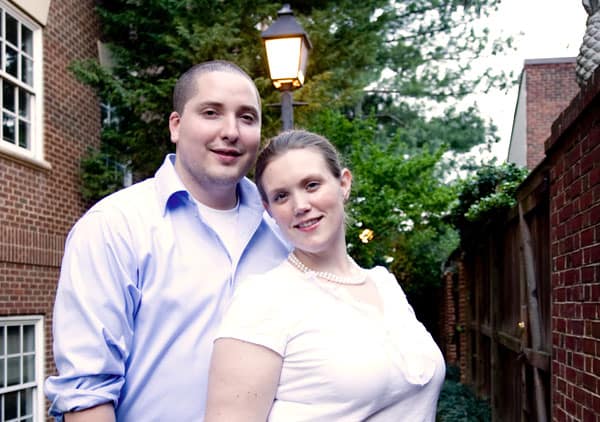 Where do we start?
I suppose a good place would to say that we are two very happy and humble campers – not literally, Joanne is actually not the biggest fan of camping, per se, but you get the point.
Over the past, oh I don't know, three months or so, we have been working up a storm with two incredibly talented ladies. (Sidenote: one of those lovely ladies, Heather, just happens to be our sister-in-law and the other is so freaking adorable we wish she was as well).
Anyway, a while back, Joanne and Heather got to talking about how cool it would be if we combined worlds, ours being food and photography and theirs being graphic design, magazines and crafts. At first, it was just a conversation, but after a few days of mulling it over, it actually seemed like a pretty legitimate idea. Within days, we were all listening into our very first conference call to talk about it – what would be in it, how often will it be issued, do we have the time, who will do what, and so on. We put together a budget, timeline and assigned roles then got to work.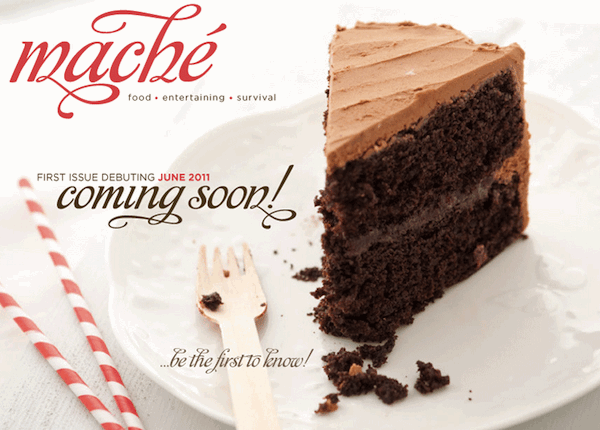 Well, we are proud to announce that since that first conference call, we have worked, photographed, edited, crafted, eaten (that was fun), set up a website, gotten our twitter and Facebook accounts ready and are about to release our very first issue at the end of June! Jo and I will make sure you guys are the first to find out, but please, go on and take look and if you like what you see, tell your friends.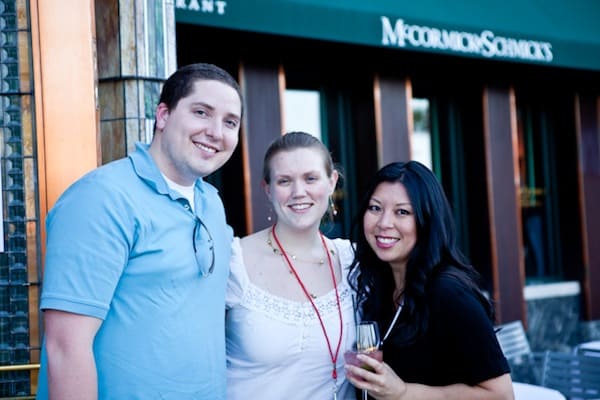 Photo Credit: Helene, from Tartelette
Okay, you know who that is, right? It's Jaden from Steamy Kitchen! That was taken by Helene when we attended the Food Blog Forum in Orlando. We had emailed back and forth with Jaden a few times, like when we guest posted how to make Nutella Truffles on her blog (still dreaming about those by the way), but we never had the opportunity to meet her until Orlando. She was just as expected, gracious, fun and was always smiling!
A huge lesson learned from Food Blog Forum that weekend came from listening to Jaden, she shared how important she believes advisors and mentors are to a person's growth in life and in the food blogging world. Hearing her advice, led us to ask Helene of Tartelette if she would mentor us in food photography, something that has been inspiring and comforting all at the same time. Feeling good, we thought why not ask Jaden? So we did. We emailed asking whether or not we could help her with Steamy Kitchen (for free) since we knew, after speaking with her in Orlando, she was an extremely busy lady. We wanted to help, plus we knew no matter what, we would learn something. Within a few hours of pressing the send button, our phones dinged indicating a new email came in, it was from Jaden. She said yes to the help and no to us doing it for free. Instead, she asked how much time we could dedicate and shared that she wanted to pay us for our time.
Woah.
We have been working behind the scenes as a part of the Steamy Kitchen team for a few weeks now and can honestly say that we love it. I suppose the moral of the story comes back to what we learned when we were listening to Jaden, Helene and Dawn, while in Orlando.
Just Ask.
So, that's it – needless to say, we are pretty excited!
Just in case you were wondering, we are still excited to grow Inspired Taste, too. We have lots and lots of fun posts planned, giveaways and photos to share. We also added a free newsletter (sign up by entering your email using the blue box below or form in the sidebar) that you can subscribe to. We would love it if you signed up. {P.S. if you subscribe before July 3rd, you will be entered for a chance to win $100 Amex Gift Card – check it out!}
-Adam