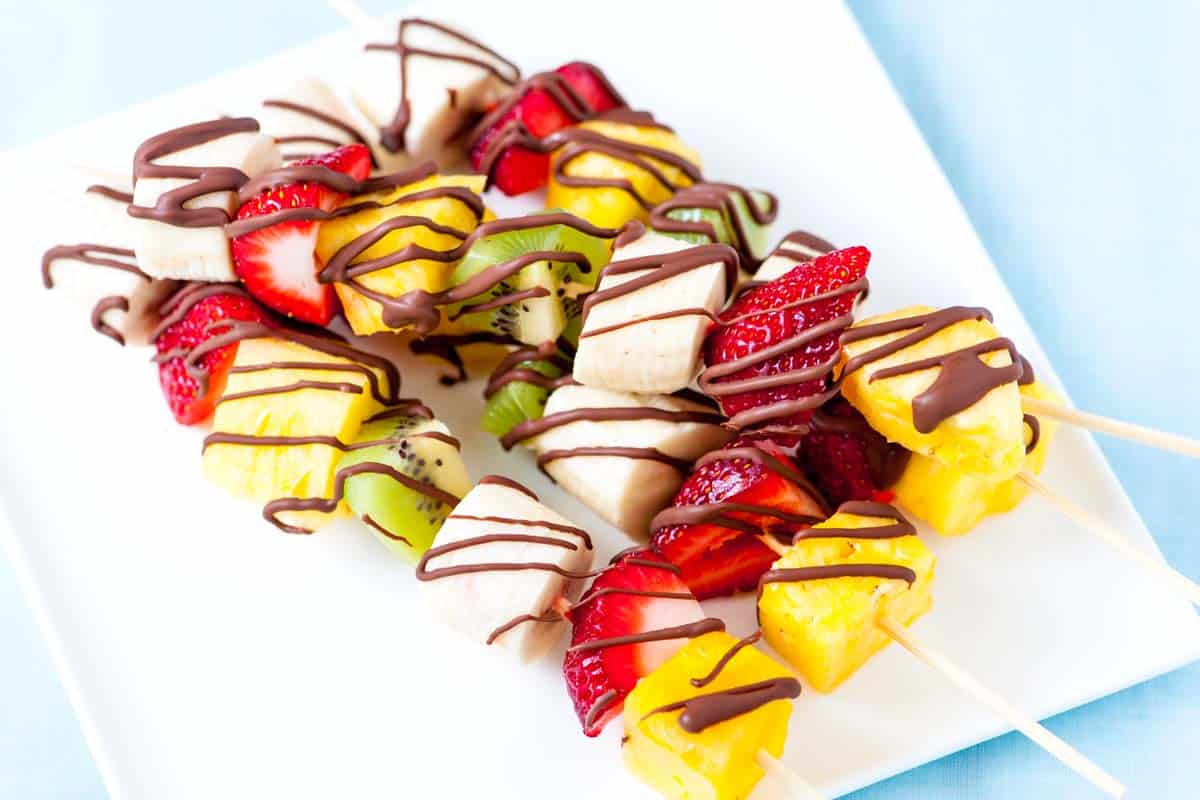 Easy Frozen Fruit Kabobs with Chocolate Drizzle
Make this simple snack for the kids or serve to everyone on a hot summer day.
You Will Need
1 pound fresh pineapple, cut into 1/2-inch cubes

1 pint strawberries, halved

2 whole bananas, peeled and cut into 1/2-inch cubes

3 whole kiwis, peeled and cut into 1/2-inch cubes

1 bottle (7.25-ounce) chocolate topping that forms hard shell often called "magic shell"

12 (8-inch) bamboo skewers
Directions
Thread fruit by alternating varieties of fruit onto bamboo skewers, using approximately 2 pieces of each fruit per skewer.

Place fruit skewers in a single layer on a rimmed baking sheet. Freeze at least 1 hour or until fruit is frozen through.

Just before serving, drizzle each skewer with chocolate topping and return to freezer until ready to serve.