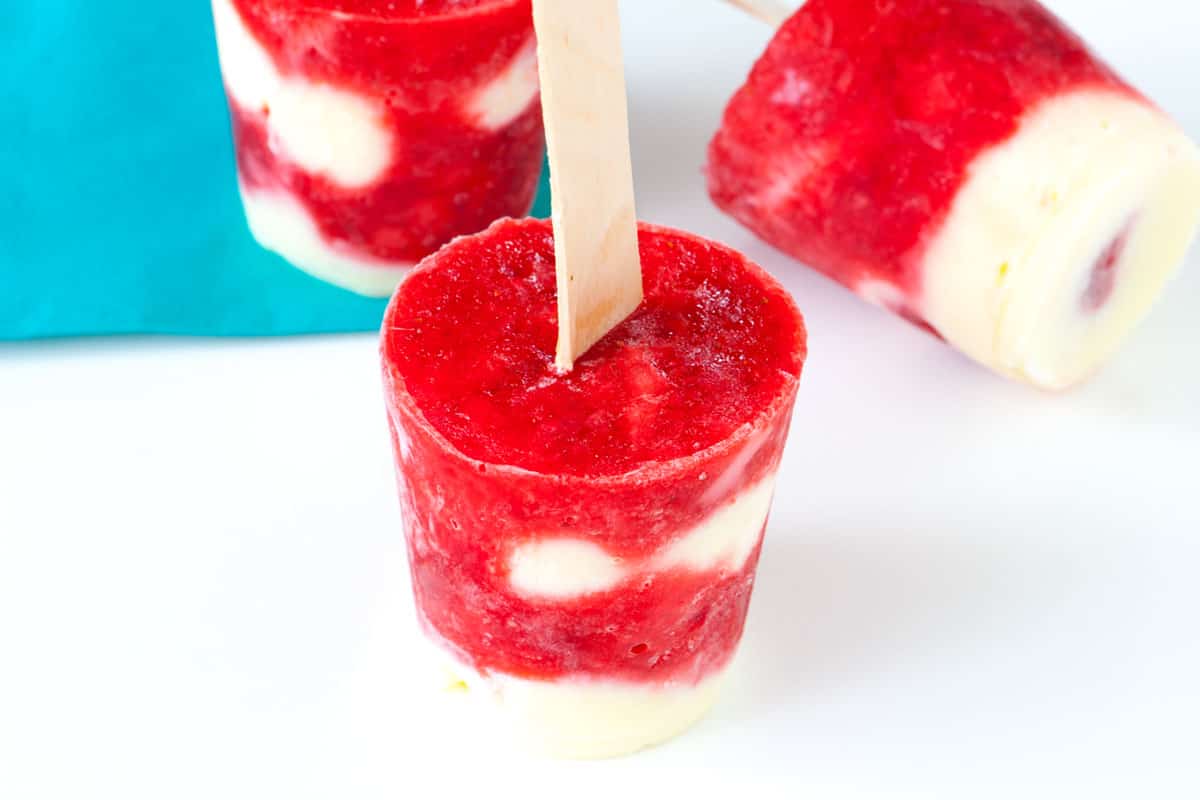 Strawberry Pudding Popsicles Recipe
PREP

2hrs 15min

TOTAL

2hrs 15min
If you have popsicle molds, definitely use them. If you are like us and don't have any, it's okay just use plastic cups.
Makes approximately 10 popsicles
You Will Need
2 cups vanilla pudding

1 1/2 cups frozen strawberries, thawed

3 tablespoons honey

10 (3-ounce) paper or plastic cups

10 popsicle sticks
Directions
Add strawberries and honey to a blender. Blend until mostly pureed.

Line up cups in a rectangular pan; add 2 spoonfuls of vanilla pudding into cups. Pour strawberry mixture on top then add 2 more spoonfuls of vanilla pudding.

Cover tops of each cup with foil; insert stick through foil and down into each pop. Freeze 2 hours or until firm. Remove from cups when serving.