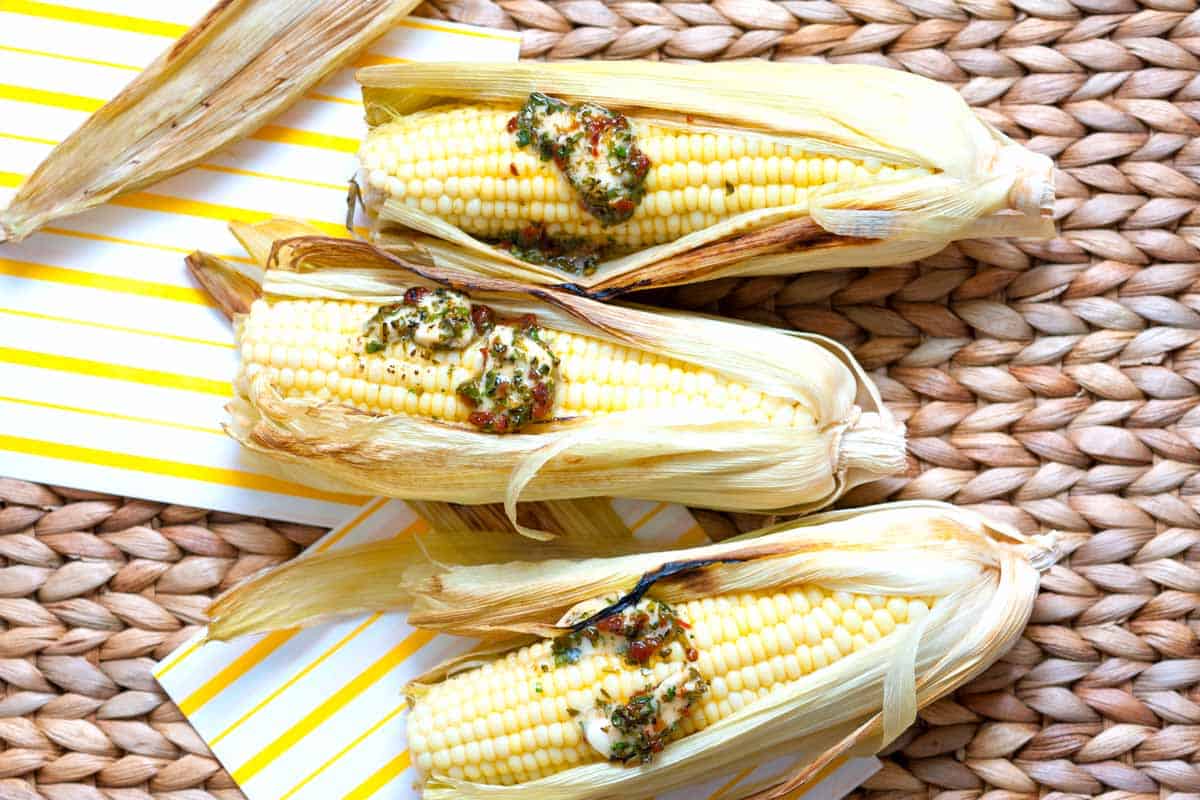 Oven Roasted Corn with Chipotle Butter
PREP

15min

COOK

30min

TOTAL

45min
You can serve the corn however you like, but if you are up for it try making a simple flavored butter. We love this chipotle butter with cilantro, lime and chipotle peppers in adobo sauce. Chipotles in Adobo Sauce can be found in the international section of your grocery store, usually in a small can.
You Will Need
4 ears corn still in husks, soaked in water for about 10 minutes

8 tablespoons butter (1 stick)

1 lime, juiced

2 tablespoons minced cilantro

1 to 2 chipotle peppers in adobo sauce, minced

Salt to taste
Directions
Heat the oven to 350 degrees F. Place corn husks onto the oven rack and roast for about 30 minutes or until corn is soft.

In the meantime, make the chipotle butter. Combine softened butter, lime juice, cilantro, chipotle peppers and a generous pinch of salt. Place onto plastic wrap and roll the butter into a log. Place into the refrigerator or freezer until ready to use.

Remove corn from the oven, peel down the husks, add a slice of chipotle butter and enjoy.