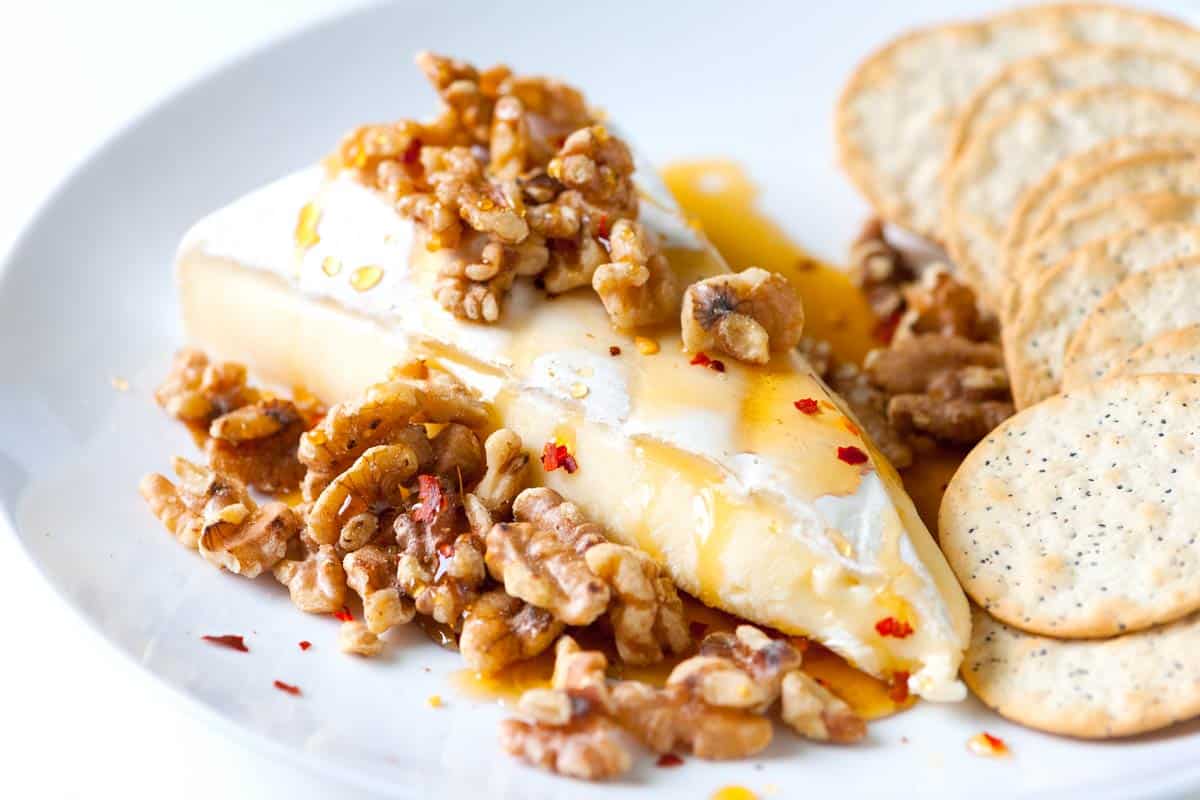 Brie with Warm Honey and Toasted Walnuts
PREP

1hrs

COOK

5min

TOTAL

1hrs 5min
To toast walnuts, heat your oven to 350 degrees F. Spread the nuts  in a single layer on a baking sheet and roast for 5 to 10 minutes, tossing the nuts around occasionally to ensure even cooking. Nuts are toasted when they appear a shade darker and smell nutty.
You Will Need
1 wedge brie cheese

1/4 cup walnut halves, toasted

3 tablespoons pure honey

1/4 teaspoon crushed red pepper flakes

1/8 teaspoon sea salt
Directions
Remove the cheese from refrigerator and place onto a serving plate. Set aside for 1 hour so that it comes to room temperature.

Five minutes before serving, heat the honey in a small saucepan over medium heat with the red pepper flakes and salt. When the honey is warm drizzle it over the brie. Scatter walnuts on top and around the sides then serve.