A bag of chips, a big bowl of salsa and our couch sounds so amazing right now, especially after gawking at all these beautiful, fresh and colorful salsa recipes! We are determined to play around in our kitchen after looking at all of these salsas!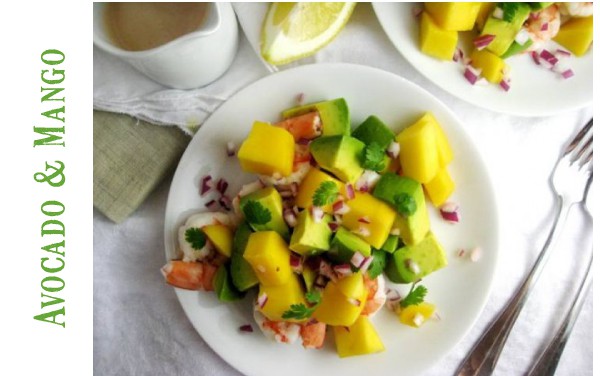 We are in love with Michelle's Avocado and Mango Salsa on top of a prawn salad – so colorful and bright, don't you just want to jump in? See the recipe from her beautiful blog, My Best Days Ever by clicking here!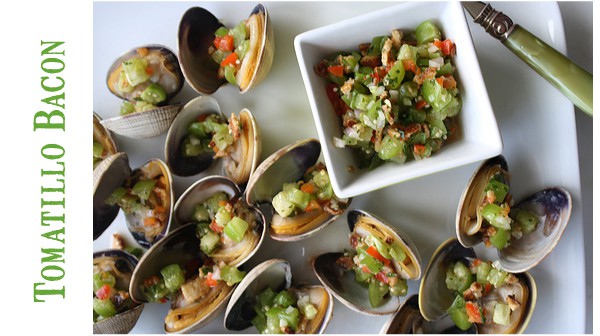 The moment we stumbled upon Heather's Grilled Clams with Tomatillo Bacon Salsa, making them went straight to the top of our list (look for that one soon!). This would be awesome served among friends with a few  micro-brews or wine! See the recipe from Heather Christo Cooks by clicking here!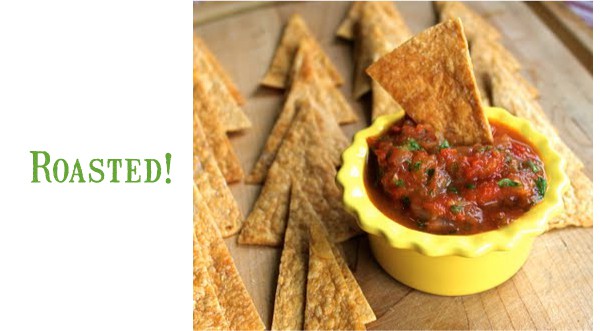 Everything is roasted in this salsa adding sweetness. Just roast then process into your desired chunkiness. This one is from the adorable blog From Which Things Grow, where they don't just share the recipe for salsa, but also show you how to make your own tortilla chips. See both recipes by clicking here!
Linda's Mango salsa, from A Muse in My Kitchen, is so easy we fell in love, plus, how adorable is that bowl — need one of those, for sure! Anyway, Linda says chop, squeeze lime and season – that's it! See her recipe by clicking here!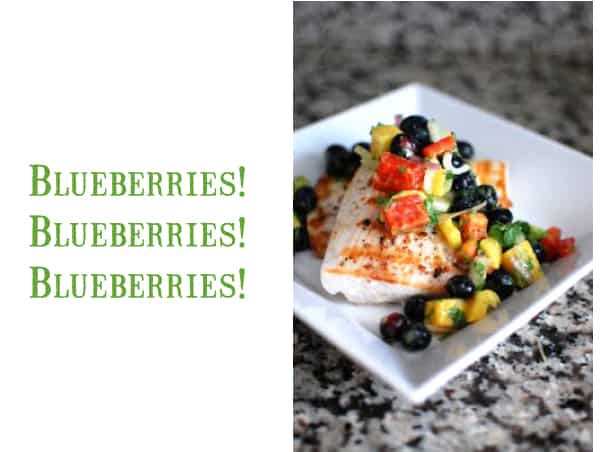 The blueberry salsa from Jen over at Beantown Baker is such a cool idea, especially served over gilled mahi mahi as shown in her gorgeous photo! We are totally thinking about figuring out our own spin on this, we think peaches or nectarines would work nicely in a similar preparation. See more photos and Jen's recipe by clicking here!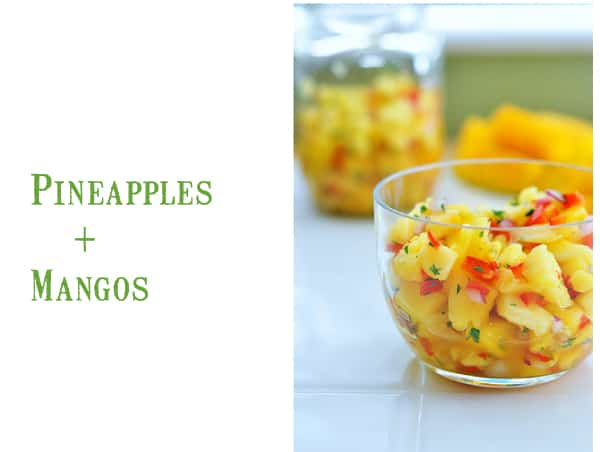 Mangos must have been catching our eye, because here is another salsa that uses mangos! This one is from Nikki over at Pennies on a Platter and we love how fresh and simple it is.  We would serve this over fish, on a taco or with chips – delicious. See her recipe and more of her lovely photography by clicking here!
Are you in the mood for salsa yet? Have a favorite, tell us about it!
-Adam and Jo