Not too long ago, we had the opportunity to travel to Washington State for Steamy Kitchen — you see, since we started working for her, we do lots of things from administrative work to recipe development, but every so often, we get to be her "body double" and travel in her place. When we got the email asking whether or not we would like to travel to the Pacific Northwest to learn more about the region's bounty, we jumped at the chance!
It was a quick trip, but that was not going to stop us from checking out Pike's Place — I mean, how could we not fit that in? There are stands upon stands of fresh local produce…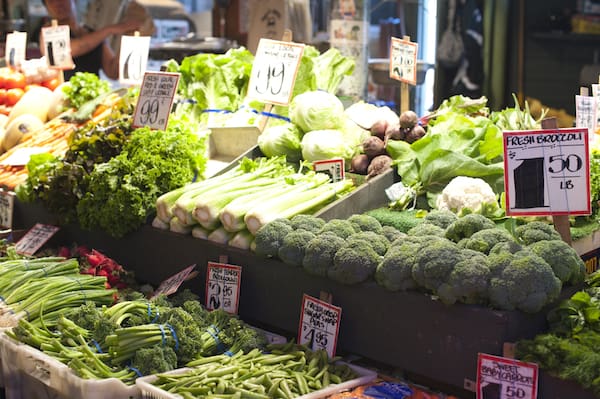 fish, crabs, lobster, clams, mussels….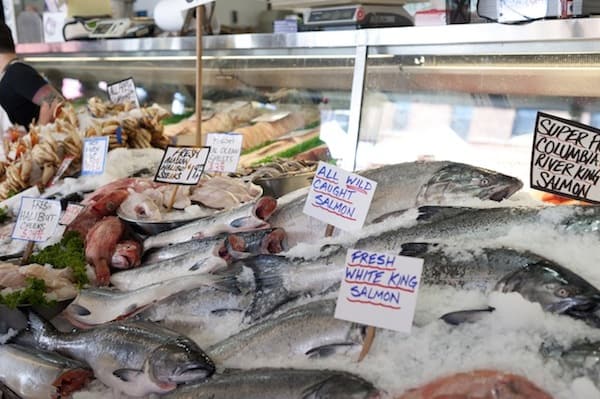 flowers… and lots more! For research purposes, I think we should probably go back, no?
During the trip, we were able to visit two wineries. The first, Columbia Crest, gave us the opportunity to see Southeastern Washington, which is totally different from Seattle — dry and hot! In fact, when driving out there, we saw a brush fire – totally unexpected!
That's me in front of a tower of Columbia Crest's wine — did you know that you can produce about 300 bottles of wine from one barrel? That is a lot of wine, my friends!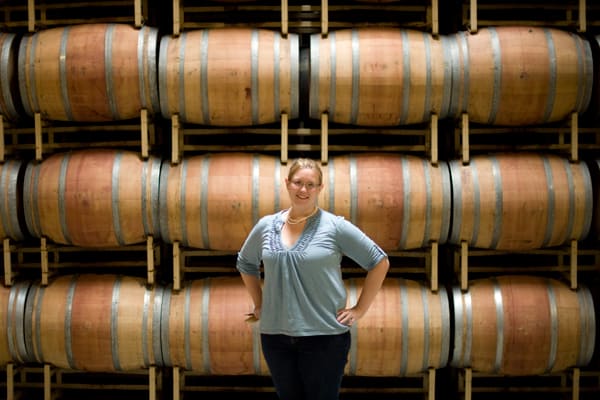 What made the trip to Columbia Crest so memorable was Juan, the head winemaker – he was just so passionate about the wine, the science behind it and his job. I could listen to him for days! That's him telling us about the soil and vines at Columbia Crest.
After a tour and a tasting, we were served a delicious lunch, which came alongside lots and lots of wine! Boy were we chatty during lunch! It was a great time.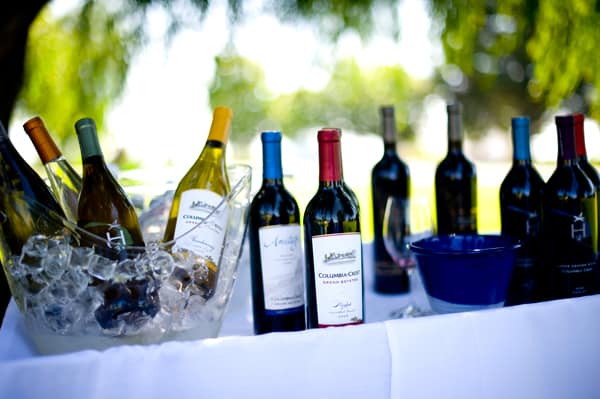 The next day, we were off to Oregon to visit Erath. That's the view from where we ate lunch, isn't it just beautiful! The rolling green hills were breathtaking.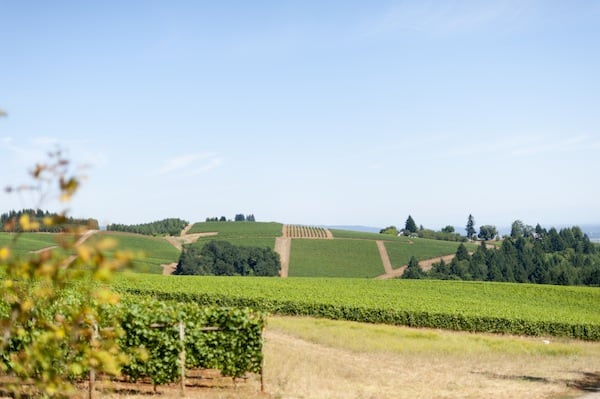 The head winemaker there was Greg and he was just as interesting to listen to as Juan was! They just LOVE their jobs! Here he is standing next to one of his prized machines — a fancy filtration machine, I think he became just as giddy when talking about this as I do when I get to buy a new pair of shoes, or two!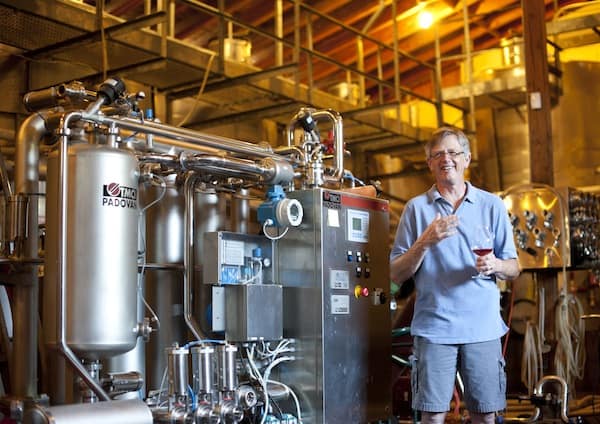 One of the coolest parts to meeting Gary was being able to tell him that we served his wine, the Oregon Pinot Noir, at our wedding! We thought we might come across as dorks to tell him, but he was over-the-moon to hear about it.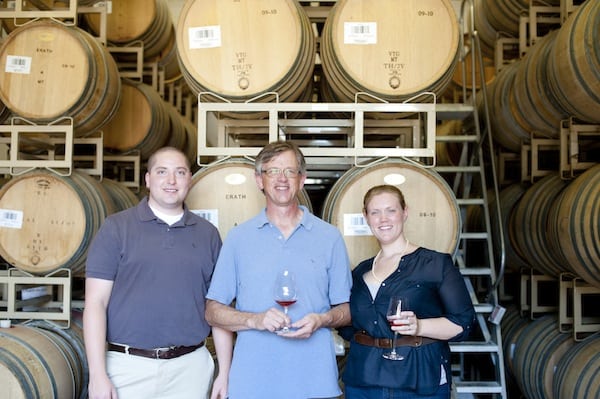 The weekend was packed full of great food and fabulous wine, but what made everything even better was the opportunity to meet everyone else on the trip. Everyone had a different background –  some worked in food, others in wine and a couple were there to learn about the individuals involved in the process. Everyone brought such an interesting element to the weekend. That's everyone, it isn't the best photo, given a couple of us are blown out by the sun, but who cares — at least we are all there!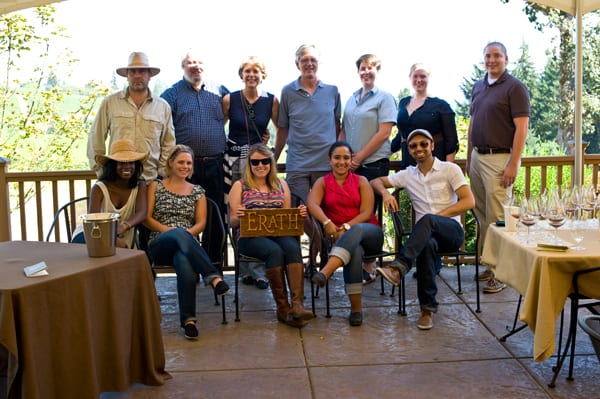 Here is another one, better photo, but a couple of us are missing. Check out all those smiles (especially mine–was what I doing!?) — It couldn't be from the glass of wine (or two) with lunch, could it?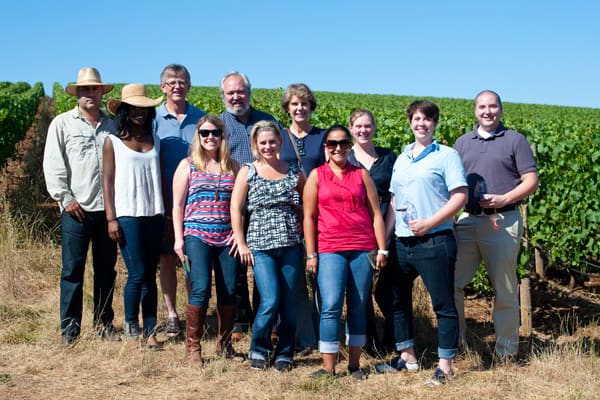 What an awesome weekend. Great wine, delicious food and lots of new friends!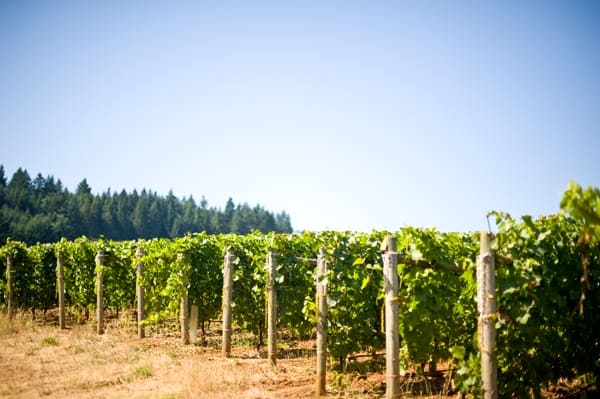 If you are interested about finding some of the wines we tried, check out Columbia Crest and Erath's website – you can locate stores near you that sell their wines as well as purchase directly from them. For Columbia Crest, we suggest you give the Grand Estate wines a try, they are fabulous wines at a reasonable cost ($10-12). For Erath, you could try what we had at our wedding and look for the Oregon Pinot Noir ($18-20), a wine we can find in stores around us or if you are willing to splurge a bit, the 2009 Le Jour Magique White Pinot Noir or the 2008 Pinot Noir La Nuit Magique are delicious!
-Joanne