What would you say if we told you there is a site our there that learns your pantry, what your craving AND what your not, then, shows you a bunch of awesome recipes that will match so you can get into your kitchen fast and inspired! It's called Gojee and we are super excited about it. It's free, easy to sign up and connects you to some of the best recipes out there.
This is what caught our eyes when we were craving Zucchini! Grilled Zucchini Tacos from Spoon Fork Bacon!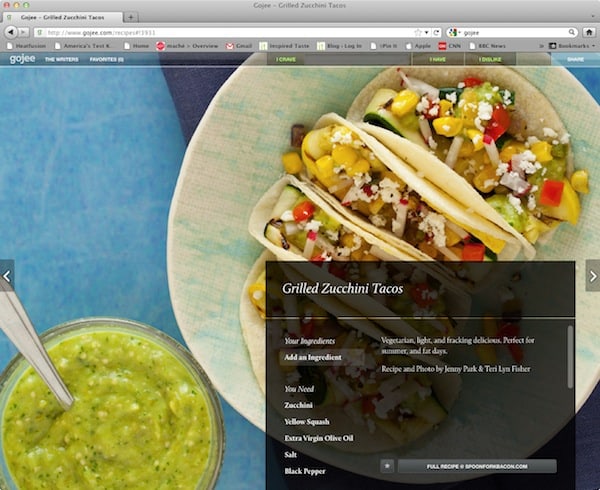 Make sure you go and check it out!
Just in case you were wondering about the swordfish up there, here is the recipe!
-Adam and Joanne