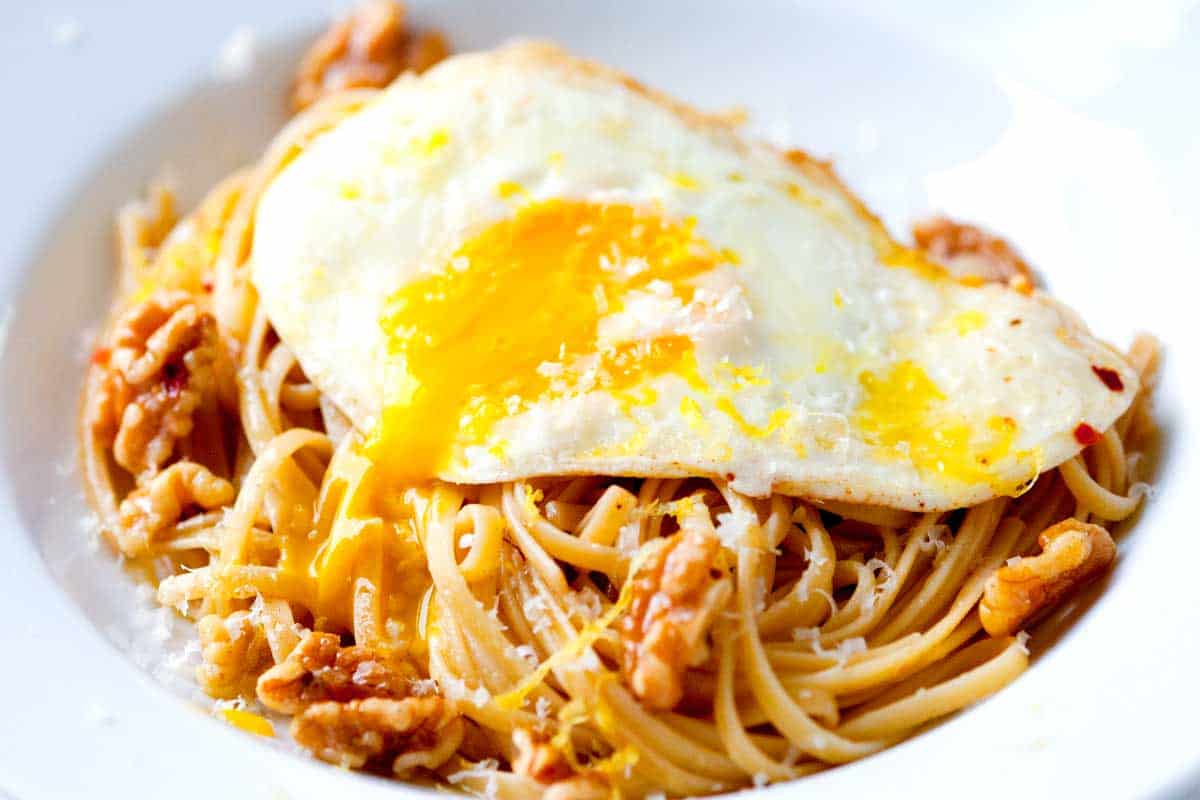 Brown Butter Pasta with Walnuts and Fried Egg
This quick pasta recipe combines nutty brown butter with toasted walnuts and a fried egg. When you cook the egg, try to keep the yolk runny. When you break the yolk over the pasta it makes its own sauce.
You Will Need
4 ounces dry pasta such as linguine or spaghetti

8 tablespoons unsalted butter

1 garlic clove, lightly crushed and skin removed

1/4 teaspoon crushed red pepper flakes

1/2 cup walnut halves

2 large eggs

Parmesan cheese for serving

Salt and fresh ground black pepper
Directions
Cook the pasta in boiling salted water until it is tender but not mushy. Drain.

Add butter, garlic clove and red pepper flakes to a wide skillet over medium-low heat. As the butter melts, continuously swirl the butter around the pan. Add walnuts and cook until fragrant, about 5 minutes.

Use a slotted spoon to transfer walnuts to a bowl and save for later. Remove the garlic clove and discard.

Crack eggs into the butter, season with salt and pepper, and then cook until the whites are set and the yolks still runny. Transfer eggs to a plate.

Add the pasta and walnuts to the butter and toss. Serve with the fried egg on top as well as a generous grating of Parmesan cheese.