Well, this weekend is a little different for me. Joanne is body doubling for Jaden of Steamy Kitchen in Italy (Post coming soon!) so I needed to find something interesting to do in the kitchen to keep myself occupied. Normally we have a brainstorming session for recipe ideas, outings, etc but this time I only had marmalade, our cat, as a side kick. She wasen't much help so I thought to myself…..lets smoke something!
Why smoke you ask? Well, this idea was inspired by our recent trip to visit Jaden and her family in their new house. During our visit we tried experimenting with the Smoking Gun. We tried to smoke a variety of cheeses with no success. All of the cheeses just ended up being overpowered by smoke flavor so Jaden let us borrow the smoker for further experimentation at home. Very exciting!
This is Joanne and I with Jaden and Scott's adorable sons, Andrew and Nathan. They are so cute.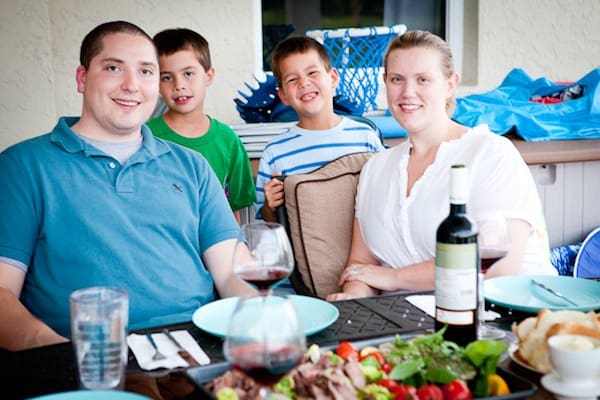 So it was decided that I was going to smoke something. I turned it into my mission to make it work. I am very stubborn.
First off I needed something to smoke!
I had steak in the refrigerator but I thought that it was a little too risky. If it tasted bad I wouldn't have dinner. The steak was promptly put back in a safe place for later.
Then, I took another look in the fridge. There sitting in the cheese draw was a small log of goat cheese. That was one cheese we didn't have a chance to try with Jaden and it should have enough flavor to stand up to the smoke.
Perfect!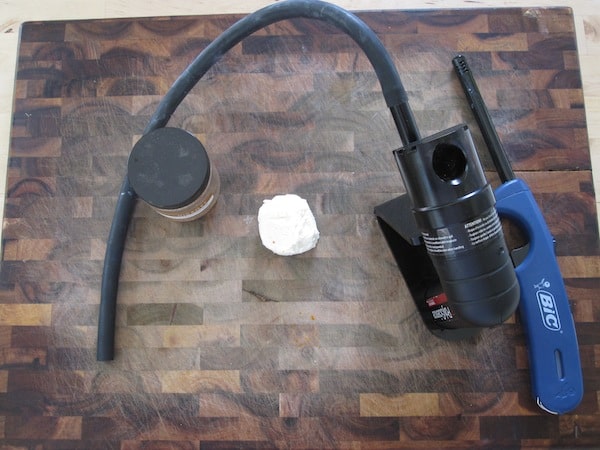 My sidekick, Marmalade liked this idea and demanded to be quality control. She got a piece!
Next, I needed to decide which of the wood chips I would use. There was mesquite, hickory, apple wood or cherrywood.
I had no clue so I consulted Google. Up came a few ideas, one of which was an adorable family owned farm,Westfield Farms, who makes smoked goat cheese with hickory.
Decision made!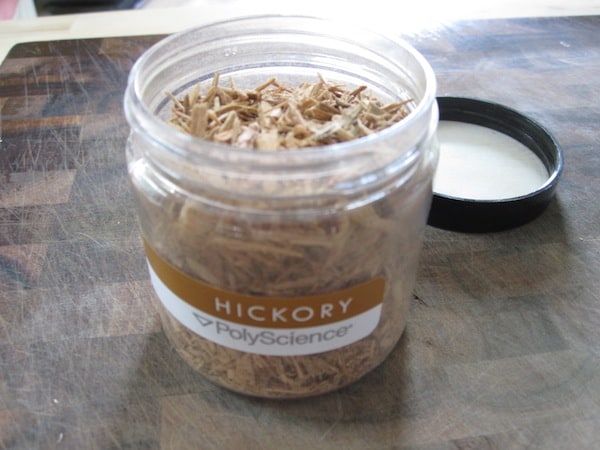 The Smoking Gun was locked and loaded!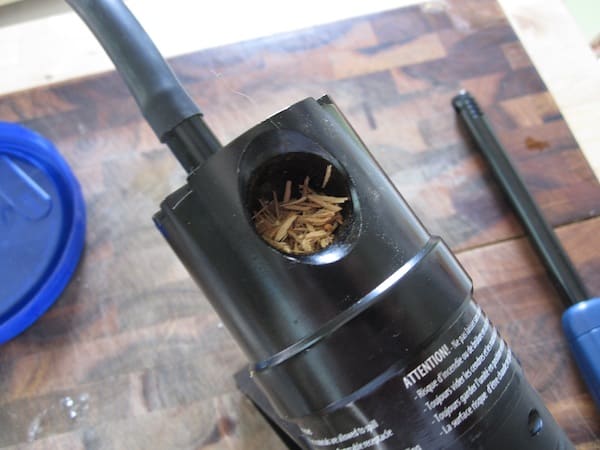 Then, I put my goat cheese in a plastic container that had an airtight lid t0 hold in the smoke.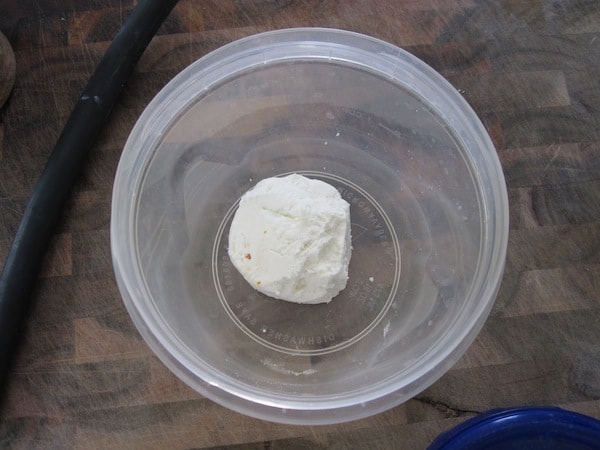 Next, I lit the wood chips. It was game time!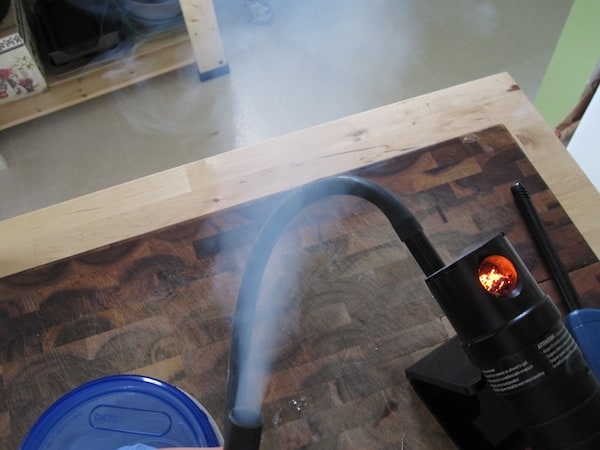 I put a good amount of smoke in the container and quickly locked the lid.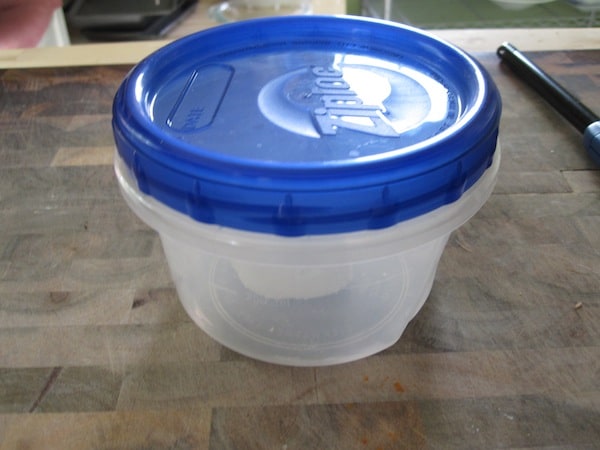 I decided to wait about 15 minutes to let the smoke get into the cheese.
When it was time to taste test I was really surprised on how well the goat cheese stood up to the Hickory smoke flavor. Success!
To add a little crunch I coated the cheese with some crushed walnuts.
Delicious afternoon snack!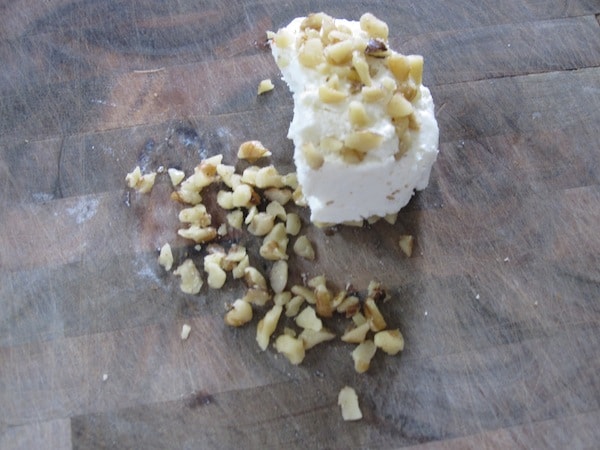 Finally, Marmalade helped me upload the photos from the camera. I promise that she loves sitting like this. Strange I know.