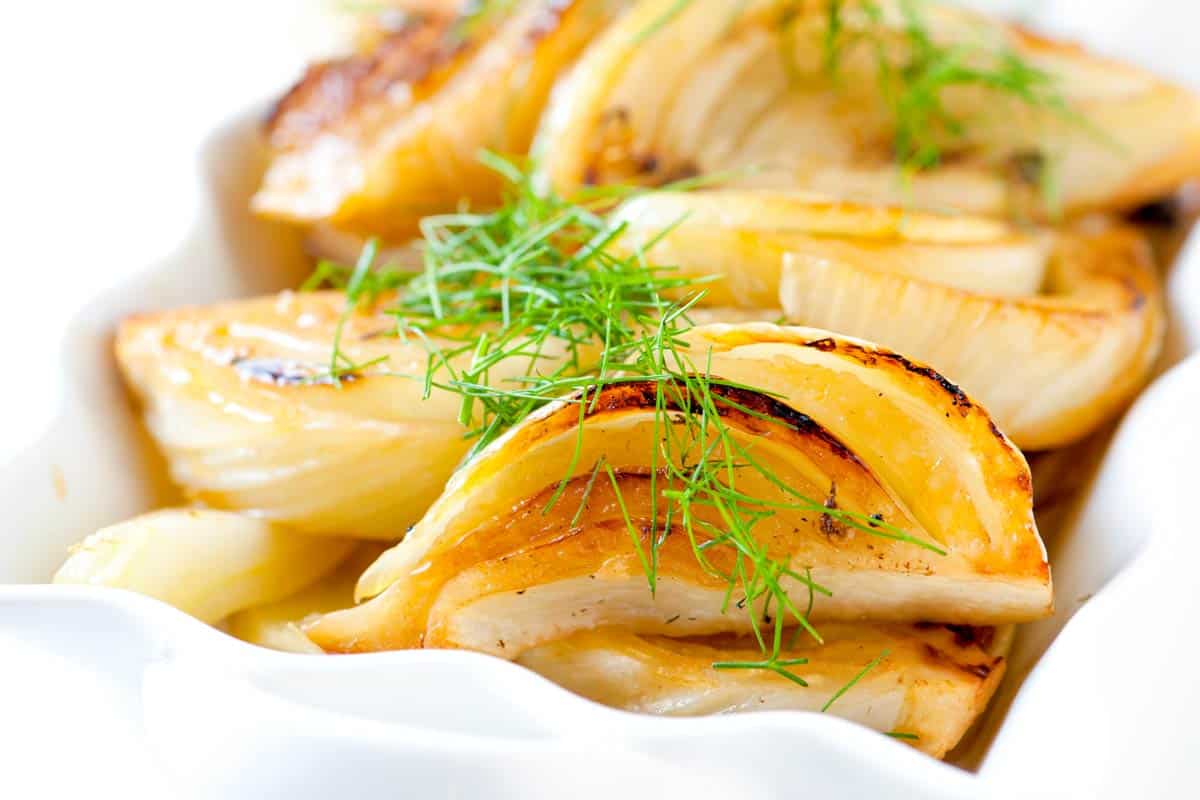 Easy Braised Fennel Recipe with Orange
Most often, you'll find fennel with stalks and fronds in tact — the fronds are those wispy green things at the top. For this recipe, we're after the bulb, but make sure you keep the stalks and fronds for another day. Use the fronds as you would fresh herbs and the stalks can be kept in the freezer then added to a future homemade stock (see our chicken stock recipe).
You Will Need
2 medium fennel bulbs

1 tablespoon extra-virgin olive oil

1/2 orange zested and juiced

3/4 cup chicken stock, vegetable stock or water, see our chicken stock recipe

Salt and fresh ground black pepper, to taste
Directions
Cut off and discard stems/stalks from fennel bulb, reserving some of the fronds (wispy green tips).

Slice fennel in half, lengthwise. Remove tough core by making two angled cuts. Then cut halves into 1/2-inch thick wedges. Season both sides with salt and pepper.

Heat olive oil in a medium pot with lid over medium-high heat. Add fennel wedges and brown on both sides, about 2 minutes on each side.

Reduce heat to low, add orange zest, juice and the stock. Cook, covered, until fennel is tender, 8 to 10 minutes. Serve with a few reserved fennel fronds sprinkled on top.