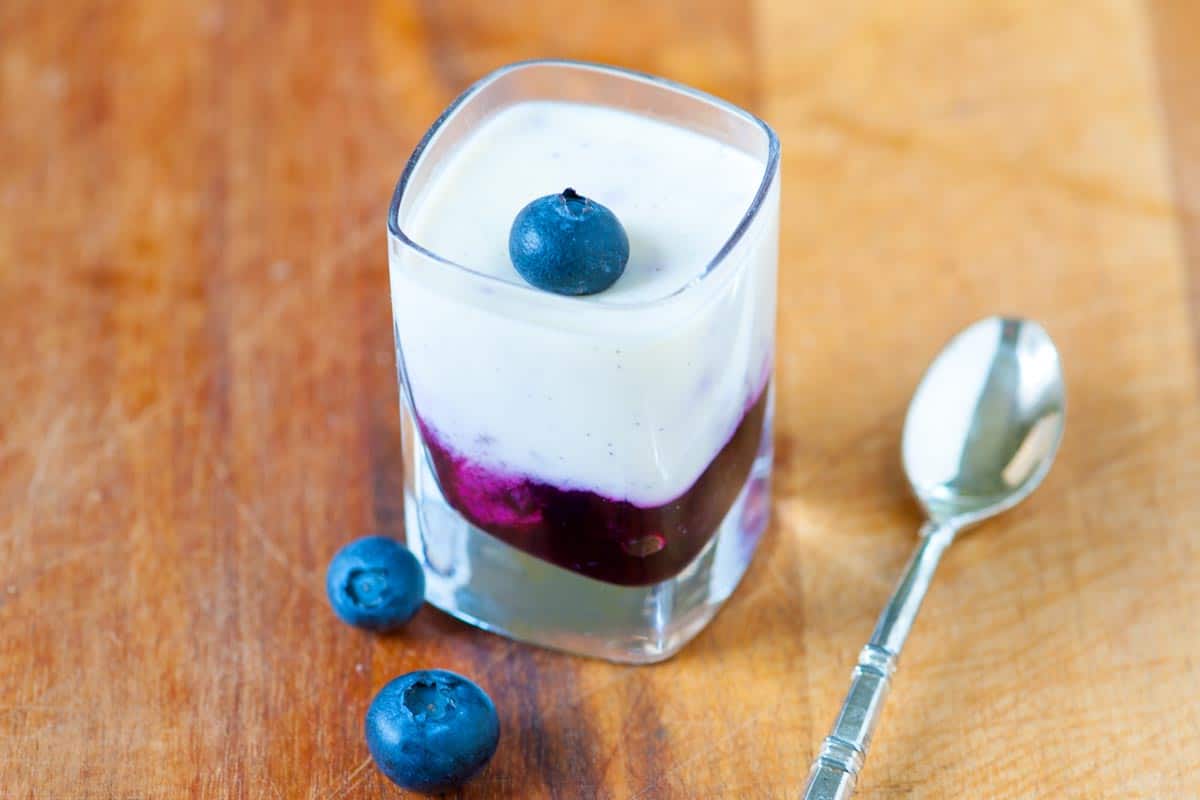 Buttermilk Panna Cotta Recipe with Blueberry Sauce
I love the combination of creamy panna cotta and blueberries. We make a quick and easy blueberry sauce, but a simple substitute is your favorite jam. The panna cotta will need about 4 hours to set.
You Will Need
Panna Cotta

1/4 cup water

1 (1/4-ounce) envelope unflavored powdered gelatin

2 cups heavy cream

1/4 cup honey

1 vanilla bean, split and seeds scraped or 2 teaspoons vanilla extract

1 cup whole fat buttermilk
Directions
Make Blueberry Sauce

Add blueberries, water, and sugar to a medium saucepan over medium heat. Bring to a boil then add the lemon juice and reduce heat to medium low. Simmer until the sauce begins to thicken, about 10 minutes. Occasionally stir and use the back of a wooden spoon to crush a few of the blueberries into the sauce. Cool to room temperature.
Prepare Panna Cotta

Add cream, honey, vanilla bean and seeds to a medium saucepan over medium heat. Bring to a simmer then remove from the heat, cover and allow the cream to steep for 30 minutes.

After 30 minutes, add 1/4 cup of water to a small bowl and sprinkle with powdered gelatin.

Reheat the cream, remove the vanilla pod, and then add reserved gelatin. Remove from heat and whisk well until gelatin has dissolved. Add buttermilk and whisk until blended.
To Finish

To assemble, spoon a small amount of blueberry sauce into the bottom of each serving glass/bowl then carefully pour the panna cotta mixture over the blueberry sauce (the sauce may mix into the panna cotta slightly, this is normal).

Leave at room temperature for 20 minutes, and then store, covered in the refrigerator until set, about 4 hours.