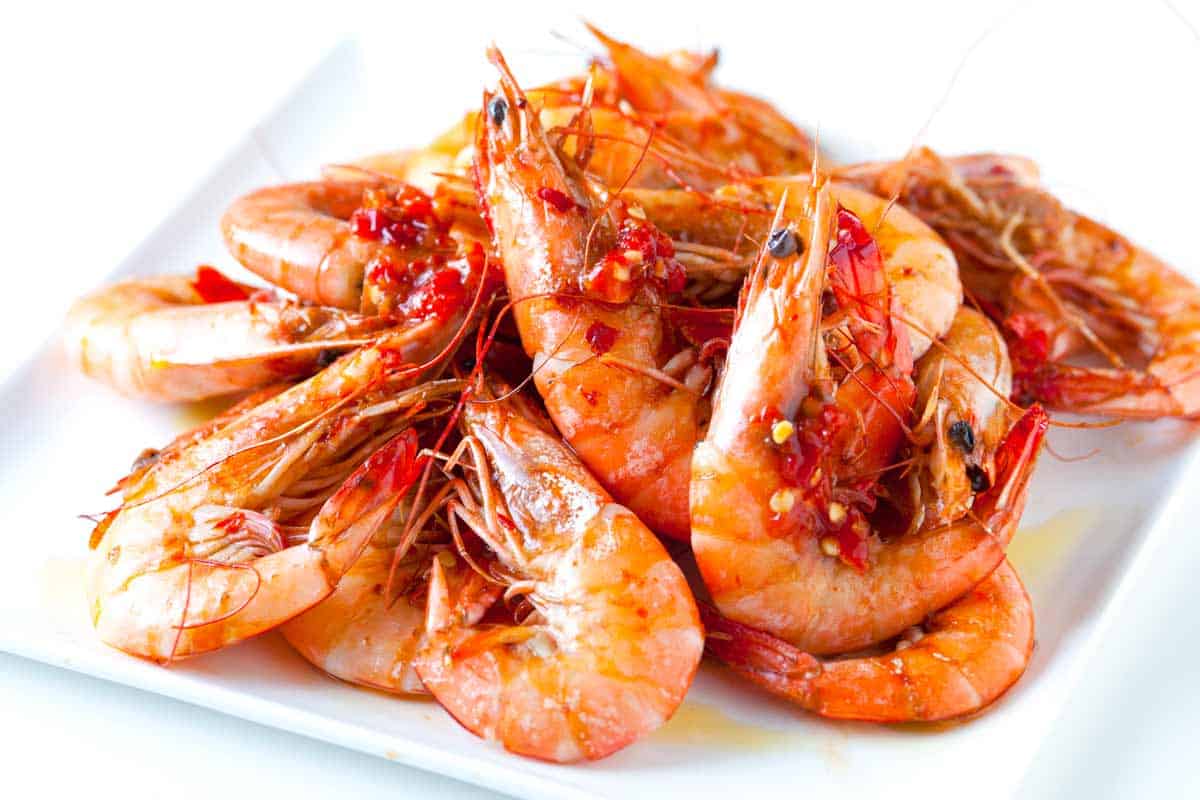 Chili Baked Shrimp Recipe
We love head-on shrimp. When we can find them, we bake the shrimp with the head still intact, then eat the shrimp by peeling the shell, ripping the head off and sucking out any juices from the head (it's delicious). If that really isn't something you're in to, just buy shrimp without the head and follow the recipe below, it will still be great. For this, we did not devein the shrimp, but we are cool with that, if you want to, add in the step.
You Will Need
4 tablespoons butter, melted (1/2 stick)

1 tablespoon low sodium soy sauce

1 tablespoon fresh chili paste, look for Sambal on the label

1 pound large shrimp
Directions
Heat the oven to 400 degrees F.

Melt the butter then stir in the soy sauce and chili paste. Toss with the shrimp well coated. Bake until shrimp are cooked through, 8 to 10 minutes.