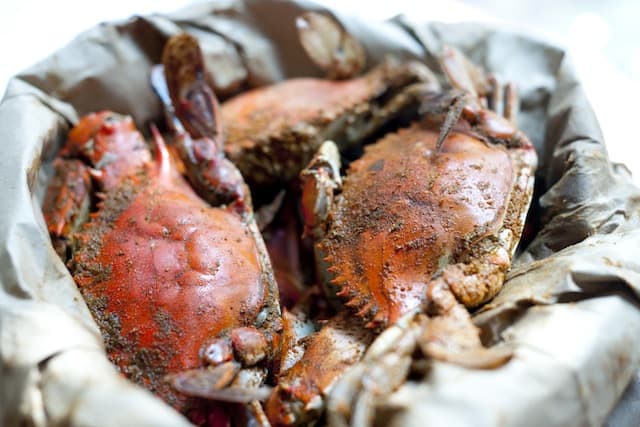 Hands down, our very favorite place to visit, in nearby Washington DC, is Maine Avenue Fish Market. Most people don't even know it exists unless you are either a local or you watched the recent episode of Anthony Bourdain: No Reservations when he visited DC. Of course, the seafood specialty that the vendors carry are Maryland blue crabs, which are more of a lifestyle than a food for this area.
This past weekend Joanne and I were watching a TV show where they were steaming blue crabs completely covered in Old Bay seasoning. I immediately perked up and told Jo that we NEED to make something with blue crabs. We decided to go to the fish market to get late season blue crab to make one of my favorite soups, vegetable crab soup. Yum.
Luckily we live within 10-15 minutes of the fish market. We were off!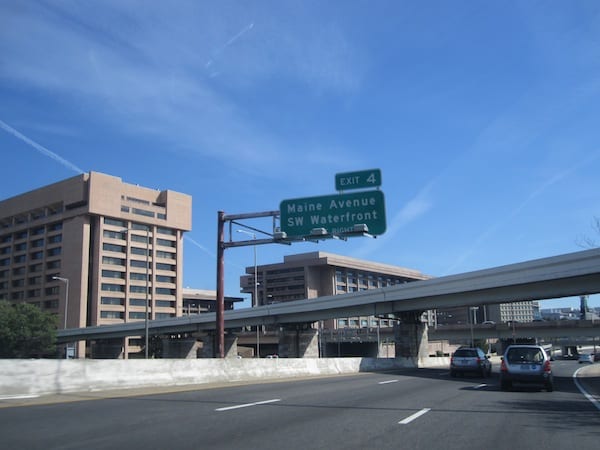 Our favorite vendor to get seafood from is Captain White's Seafood.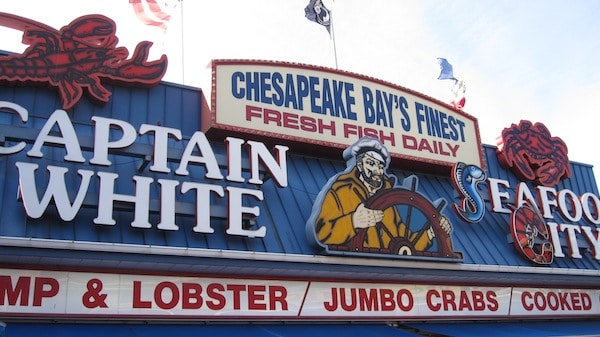 Then we needed to decide on the size of crab we wanted. We went with the large male crabs because as soon as we got there a fresh basket full came out. They were fighters!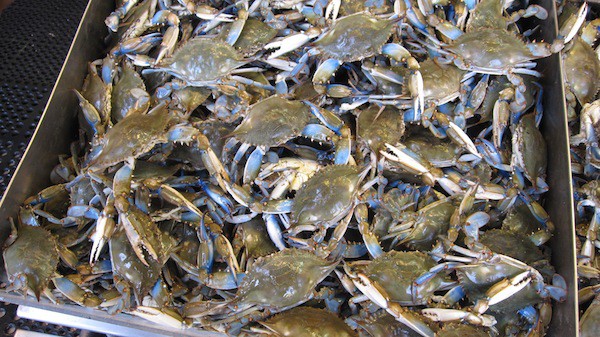 See, they didn't want to go into our basket. I don't blame them.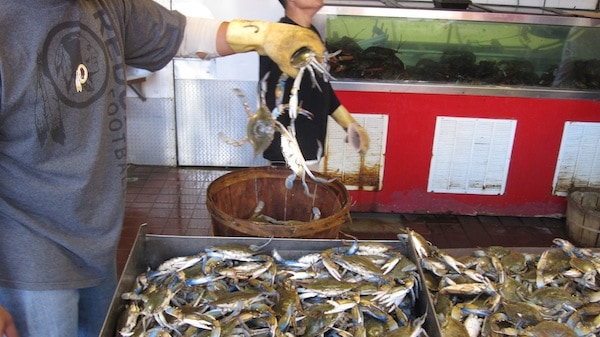 While we were waiting for our crabs to steam they kept bringing out more and more baskets full of fresh blue crab. We were getting hungry.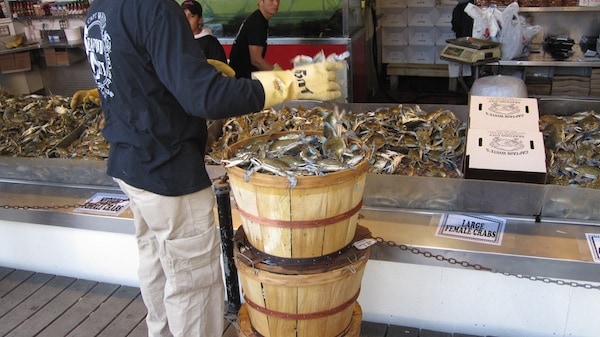 After we paid for our steamed crabs we decided to stop by our favorite food vendor, Jimmy's Grill. Jimmy's has fresh cakes (picture below), shrimp rolls, crab cakes, hush puppies, macaroni & cheese (Jo's favorite). Our excuse was we needed energy to get back home and make our soup.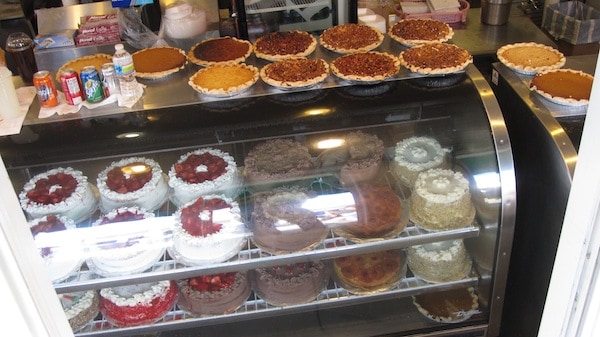 As soon as we got home we opened our bag of freshly steamed and lightly seasoned crabs. This was an exciting moment. Look at those beauties.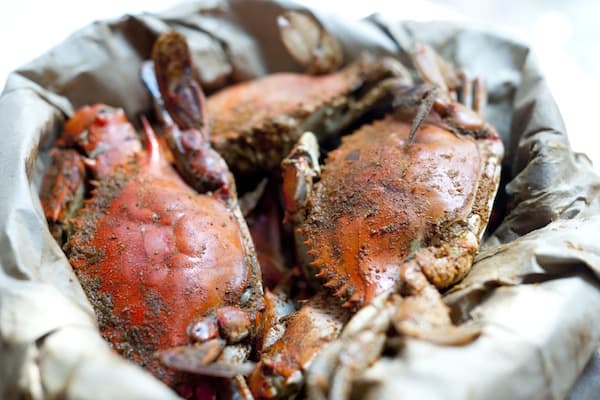 The one thing about crabs we don't like is the work involved in getting to the meat but work is well rewarded.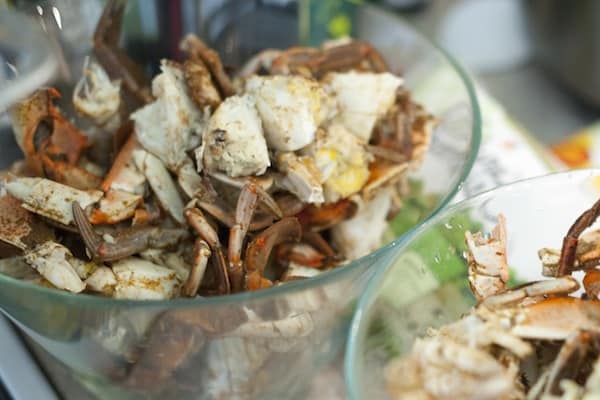 Here is the final result. The decision to go to the market was a good one.