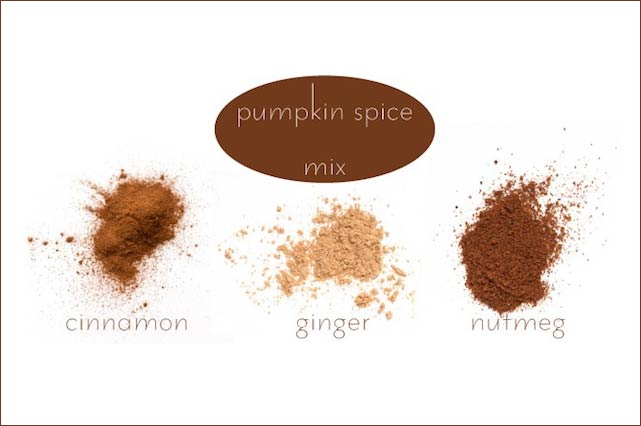 Save some money and make your own pumpkin pie mix at home – all you need is 3 ingredients!
We're tight on pantry space. Fortunately, pumpkin pie mix does not require any addition space in our kitchen, because we already have the ingredients to make it on the fly. I bet you do, too.
Here's what you need for 2 tablespoons:
1 tablespoon + 1 teaspoon Ground Cinnamon
2 teaspoons Ground Ginger
1/2 teaspoon Ground Nutmeg
That's it — See, no need to buy an expensive mix at the store. Now, go, be free and cook up a storm of pumpkin pies!
-Joanne